Los Angeles
Suspect Charged In Murder Of CSUN Student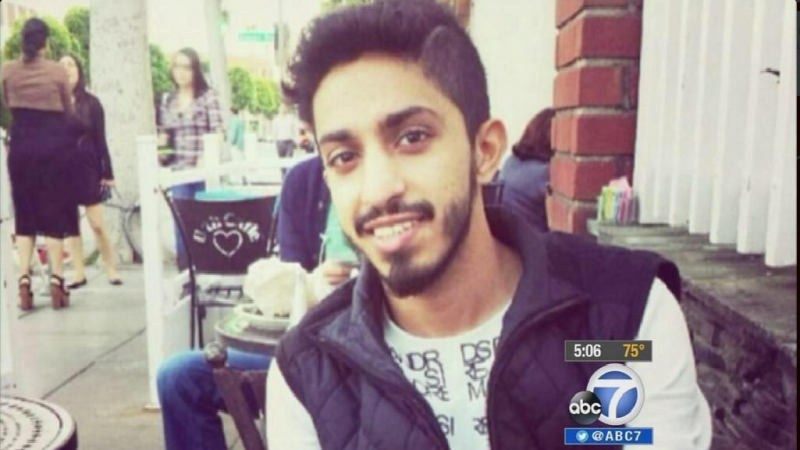 Los Angeles County prosecutors announced on Monday that they have filed capital murder charges against one Agustin Rosendo Fernandez, 28, of Long Beach.
Fernandez is scheduled to be arraigned today in the death of Abdullah Abdullatif Alkadi, a student at Cal State Northridge who was last seen Sept. 17. Alkadi's body was recovered late Thursday night off the 10 Freeway in Palm Desert by LAPD's robbery/homicide division and Riverside County Sheriff's Department.
In a press conference issued at 3 p.m. Friday, Los Angeles Police Department Chief Charlie Beck stated that an investigation conducted jointly by LAPD's robbery/homicide division and the FBI's L.A. field office determined that Fernandez met Alkadi through Alkadi's car sale posting on Craigslist. Fernandez then allegedly killed Alkadi in an attempt to keep both his money and Alkadi's vehicle and disposed of his body alongside the 10 Freeway.
The case was presented to the Los Angeles District Attorney Friday morning, after which Fernandez was charged with one count each of murder with special circumstances, robbery, and carjacking. He being held on $1 million bail.
For murder with special circumstances, Fernandez is eligible for the death penalty.
One other suspect was arrested in connection with Alkadi's death, though his name has not been released by authorities, nor have known charges been filed against him.
"This is a very sad case…[one] that is all too common in the County and the City of Los Angeles," Chief Beck lamented. "The message for the public here is that you have to beware when using online Internet sites to sell anything, [since] opportunities for sales are also opportunities to let unwanted people into your lives. What happened was not the victim's fault, but had an absolutely tragic outcome."
Read more at KTLA.
Reach Web Producer Ashley Yang here, or follow her on Twitter.