National
Same-Sex Marriage Will Be Recognized In 6 More States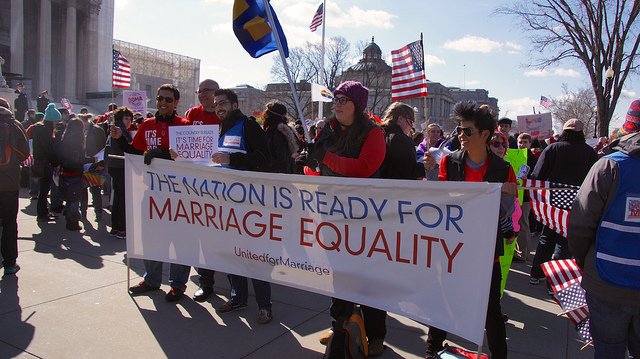 The Federal Governement announced Saturday that same-sex marriage will be recognized in 6 more states.
Same-sex marriage will now be recognized in Alaska, Arizona, Idaho, North Carolina, West Virginia and Wyoming.
Last week, the Federal Government announced another 7 states where same-sex marriage will be recognized, including Colorado, Nevada and Utah.
With these announcements, same-sex marriage is now legally recognized by the government in 32 states and the District of Columbia.
Read the full story at Time.
Reach Web Producer Kaitlyn Mullin here or follow her on Twitter here.