NFL
NFL Quick Hits Week 8: Brady and Roethlisberger Still Have It
-Thursday Night-
Broncos 35, Chargers 21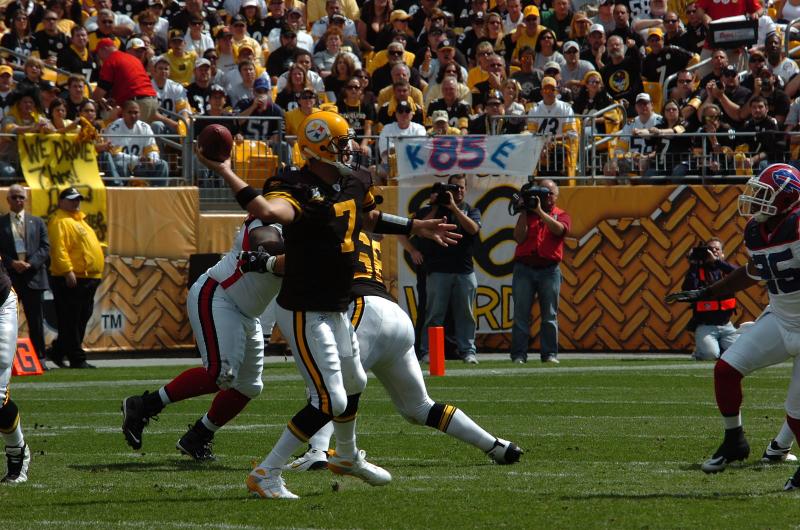 -Credit to Jack Del Rio putting new free agents DeMarcus Ware and T.J. Ward in places for them to succeed, as well as getting guys like Brandon Marshall to play at high levels. Del Rio should be getting another shot at head coaching soon.
-Philip Rivers' ball placement is so good. The skycam angle during Thursday's broadcast really showed how he puts the ball where only his guys can get it.
-Sunday-
Lions 22, Falcons 21
-Losing Nick Fairley for 4-5 weeks is a big loss for one of the best defenses in football.
-That drop by Julio Jones to stop the clock and give the Lions more time was huge, but I actually don't have much of a problem with the play call. Jones is Atlanta's best player, and trusting him with a high percentage pass with the game on the line is fine with me.
Seahawks 13, Panthers 9
-Great pass rush from Seattle throughout this game. If they can deliver that pressure on a weekly basis, their defense will return to the top. They also get Bobby Wagner, Byron Maxwell, Jeremy Lane and Zach Miller back in the coming weeks.
-I can't wait to see how good Kelvin Benjamin is a year or two from now.
Bengals 27, Ravens 24
-Geno Atkins showed some flashes of returning to dominance.
-C.J. Mosely already looks like one of the best linebackers in the game.
Dolphins 27, Jaguars 13
-Miami would be smart to lock Olivier Vernon into a new contract ASAP. Ryan Tannehill, on the other hand, they may want to wait on.
-More of the same from Blake Bortles. It's still so early in his career though—people shouldn't make snap judgments on how good he'll be. Yet.
Chiefs 34, Rams 7
-Justin Houston is so good. My linguistics class is literally worse than the Raiders, but if I can find time around studying for that, I really want to break down his play in this game.
-Robert Quinn looks like he's back to form. But it looks like the next coaching regime will be the ones benefitting the most from his play.
Patriots 51, Bears 23
-A throwback game for Darrelle Revis, who stuck with Brandon Marshall all day on his way to shutting him down.
-The Bears can't defend the middle of the field. It's no secret. Having good safeties and coverage linebackers who can do that seems to be one of the most important parts of today's NFL defenses, and the Bears just do not have those things. Gronk may have literally eaten a Bear prior to the game on Sunday.
Bills 43, Jets 23
-Kyle Orton gives this team a chance for playoff contention. And I'm still excited to see what Bryce Brown can do with extended playing time.
-What is the point of starting Michael Vick? He's not the future of the Jets. Shouldn't New York make sure they know what they have in Geno Smith first? This season is a lost cause anyway.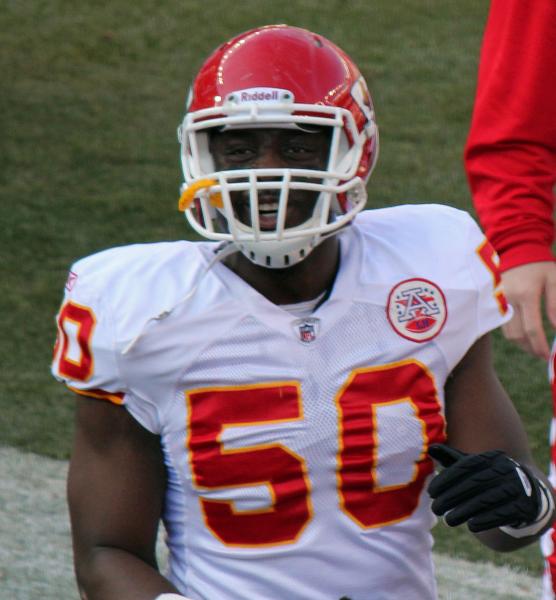 Vikings 19, Bucs 13
-Anthony Barr, Shariff Floyd and Everson Griffen are three of the youngest and best players on the Vikings' defense. On Sunday, they had a combined three sacks, four quarterback hits and three tackles-for-losses. And a touchdown. Mike Zimmer sure has these guys playing well.
-Gerald McCoy and Lavonte David are insanely good players, but they can't do it all themselves.
Texans 30, Titans 16
-As long as Fitzmagic doesn't turn the ball over and Arian Foster stays healthy, this Texans team has a chance to win any game. Especially with Clowney back.
-Eight different Titans had a quarterback hit on Sunday, which is along the lines of what I envisioned for this pass rush before the season—a deep rotation with waves of talented pass rushers for Ray Horton to throw at opposing quarterbacks. Jason McCourty and the play of the secondary have really dropped off though, and the Titans are bad.
Cardinals 24, Eagles 20
-I've been saying this for awhile, but I think Todd Bowles is the best defensive coordinator in the league. And now that Calais Campbell is back, this defense is playing damn good football.
-Nick Foles has a tendency to throw off balance. A lot. And when he does that, like on the last play of the game, his throws unsurprisingly tend to drift inaccurately and end up unsuccessful more often than not. Bad Nick.
Browns 23, Raiders 13
-Paul Kruger with a monster game. Damn, bro. And I love Andrew Hawkins.
-Bad news: the Raiders have very little depth and are old as all hell. Good news: two of their best players are Derek Carr and Khalil Mack, who are both rookies. Reggie McKenzie isn't a very good GM, but he sure hit on those two.
Steelers 51, Colts 34
-Big Ben had the best game a quarterback has had all year. And Martavis Bryant is a total beast. What is it with the Steelers' successes with mid-to-late-round wide receivers?
-Greg Bedard of the MMQB wrote an article on Andrew Luck that I completely agree with. Yes, he is immensely talented. But no, he is not up there with Peyton Manning and Aaron Rodgers yet.
-Sunday Night-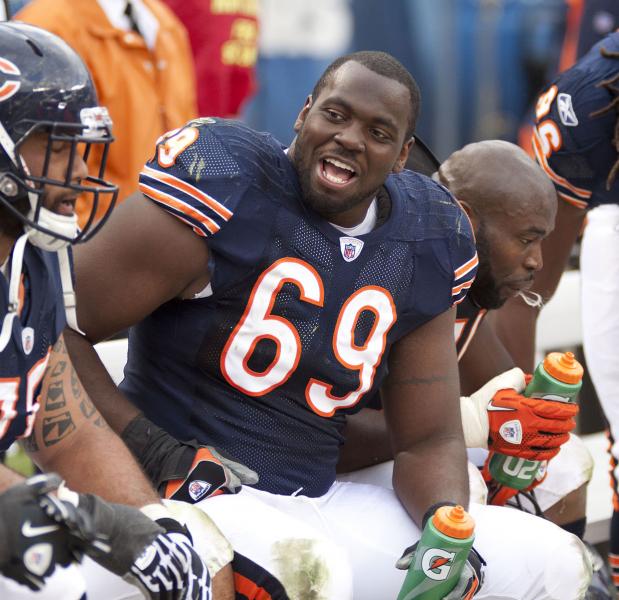 Saints 44, Packers 23
-Great win for the Saints. Mark Ingram is going to get paid after this year, and deservedly so. He looks great. And if Cam Jordan can start playing like his old self again like he did Sunday, he almost singlehandedly can make the Saints defense a lot better.
-On the Packers defense, Mike Daniels is one of the best defensive linemen in the league. But on the back end, Davon House does not seem ready for the spotlight yet, and the Saints picked on him a lot. Getting Sam Shields and Morgan Burnett back will help the secondary though.
-Monday Night-
Washington 20, Cowboys 17
-Colt McCoy was a lot better than I thought he'd be. But I think the bigger news is how well Washington's defense played. Hell of a job, Bashaud Breeland.
-Henry Melton looks so good. Like, one of the best interior pass rushers in all of football. His first step off the line was insane, and he was one of my favorite players to watch in Chicago when he was healthy. He finally looks healed from his ACL injury, which is fantastic news for the Cowboys.