NFL
NFL Quick Hits, Week 7: DeMarco Murray, Antonio Brown Amaze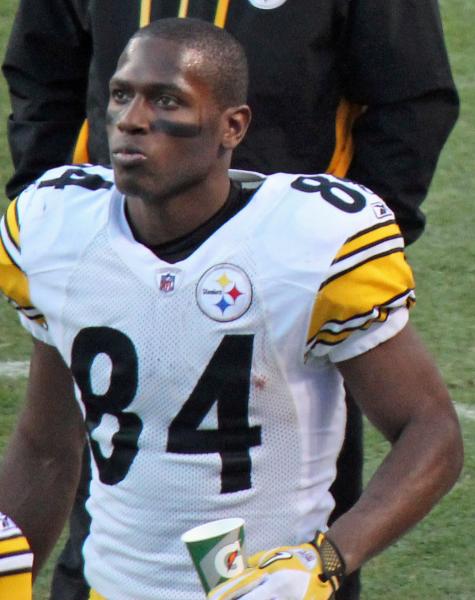 Thursday Night
Patriots 27, Jets 25
- I'm a big proponent of the importance of defending the middle of the field, which is why I wish the Patriots would use Jamie Collins and Devin McCourty in man coverage more.
- Remember in the days of Mark Sanchez when the Jets offensive line used to be a strength of their team? Even though their two core players, D'Brickashaw Ferguson and Nick Mangold, remain with the team, Ferguson especially looks like an average player. With cap hits exceeding $11 million from now until 2017, Ferguson is a candidate for restructure, or maybe even to be cut in the near future.
Sunday
Ravens 29, Falcons 7
- Elvis Dumervil hasn't been in the spotlight as much since becoming a rushing specialist who comes off the bench in Baltimore, but he really is one of the best pure pass rushers in the league. Also, Pernell McPhee is playing himself into a big contract next year.
- It seems like whenever Atlanta plays a team with good fronts on each side of the ball, they end up being noncompetitive. Gabe Carimi really should not be in the NFL.
Bills 17, Vikings 16
- Sammy Watkins kinda reminds me of Michael Crabtree, but better. Give him two years and he'll be up there with guys like Jordy Nelson, Antonio Brown, Calvin Johnson and Josh Gordon as some of the most exciting receivers to watch.
- I've been on the Everson Griffen bandwagon since last season. He's a versatile pass rushing threat who I've always seen as more of a pressure guy who doesn't get many sacks, but three sacks against the Bills gives him recognition in the box score that he deserves. Also, four targets and three total touches for Cordarrelle Patterson is still not nearly enough.
Dolphins 27, Bears 14
- What an excellent game from Ryan Tannehill. Even though it was mostly short passes, this game is an encouraging sign. If only he played like this a week ago against the Packers…
- 3.5 sacks and four quarterback hits for Jeremiah Ratliff. Other than that performance, very underwhelming from Chicago. Jay Cutler has to give Alshon Jeffrey more chances.
Lions 24, Saints 23
- This game was actually closer than I expected, but a solid performance from the Lions defense spurred them to victory. There was absolutely nothing there for New Orleans on the ground. Another good game for DeAndre Levy, who is one of the best linebackers in the league.
- Certainly a big reason for the decline of the Saints is the play of Cam Jordan, which is not very good. He was one of the best defensive linemen in the entire league last year, and this year he has been almost totally ineffective. Also, why isn't Sean Payton getting more creative with Brandin Cooks?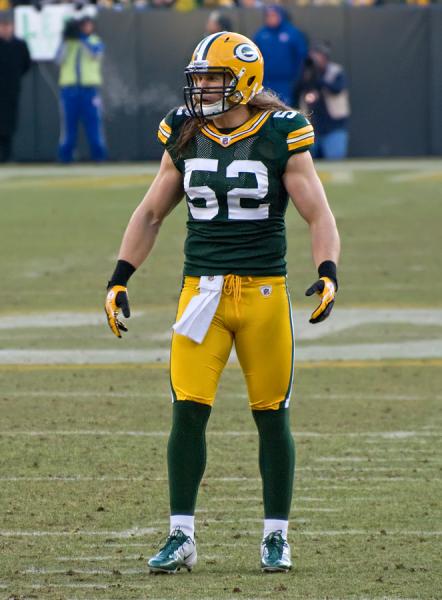 Packers 38, Panthers 17
- The Packers defensive front came to play in a big way, with Julius Peppers, Clay Matthews and Nick Perry all having big games. Matthews had six quarterback pressures, which should be very encouraging for Green Bay.
- Meanwhile, how do you try to block someone with three different players and still let him get a sack on the play?! That's just what happened with Julius Peppers, as the Panthers had the left tackle Byron Bell as the primary blocker, the running back chip Peppers, and the left guard in the vicinity, yet Peppers still got to Cam Newton. Also, Luke Kuechly sure looked a lot worse in coverage than we're used to, especially getting torched by Randall Cobb after the catch for a touchdown.
Colts 27, Bengals 0
- Before this season, Andrew Luck's decision making was not consistent. While he still throws some questionable balls sometimes, his execution this year has reached a new level, which makes up for his mistakes. Even when his most reliable receiver, Reggie Wayne, isn't having his best game, Luck has the ability to go through his reads and spread the ball around. This is a skill that not all quarterbacks have. Also, Cory Redding has been Indy's best pass rusher this season, and it's not really close. Indy's defense as a whole played a great game, which is a fantastic sign for a team with Super Bowl aspirations.
- Remember how I said not all quarterbacks can adjust when their top receiver is taken out of the game? That certainly seems to be the case with Andy Dalton. He just isn't very accurate when he needs to be, and AJ Green usually masks a lot of those inaccuracies. And targeting Jermaine Gresham 12 times? C'mon, Andy. Gresham is terrible.
Jaguars 24, Browns 6
- Good for the Jaguars for getting their first win, and for Telvin Smith for sealing that win with his pick-six. I'm sure Gus Bradley was thrilled that his defense came up big there. And Denard Robinson! He looked good running up the middle, which is surprising because he seems like more of a finesse player.
- Brian Hoyer was just so inaccurate. Accuracy is the most important skill for any quarterback. In my opinion, at least. And it looks like the Browns are finding out just how bad Paul McQuistan is. McQuistan was a sought-after free agent seemingly because he started a lot of games for the Super Bowl-winning Seahawks last year, but while he might be a totally charming dude and good for the locker room, he was bad last year and was bad on Sunday when he was forced into action at right guard. Could have seen that one coming. On the other side of the ball, the Browns defense just has to be better. They are too talented (and have Mike Pettine!) not to be good.
Rams 28, Seahawks 26
- Credit the entire Rams team for this win. Austin Davis didn't turn it over, Tre Mason ran hard, Robert Quinn finally got a sack, and special teams made two huge plays. I still don't like Greg Williams as a coordinator though.
- Terrible performance from Seattle's defense. With the exception of last year, the Seahawks under Pete Carroll have always struggled to generate pass rush, and this year seems to follow that trend. Clinton McDonald and his interior pressure seems to be the missing piece, since I actually think this team has more capable edge rushers than they did last year. We are also seeing how good Bobby Wagner and Kam Chancellor are in their absences.
Washington 19, Titans 17
- Calm down about Colt McCoy's 70-yard touchdown pass. It was literally an eight-yard curl that Pierre Garcon took the distance. Colt McCoy is still his old, short-passing self. I don't think this will end well against the high-powered Cowboys offense. McCoy will have to keep pace with next week.
- Michael Oher is still bad. As is the rest of his team.
Chiefs 23, Chargers 20
- This game for the Chiefs showed how important defending the middle of the field is. Really solid games for guys like Husain Abdullah, Ron Parker and Sean Smith. When you limit Philip Rivers' short completions, you can get the Chargers off the field.
- The biggest potential weakness I see for this Chargers team is the offensive line. Rivers gets the ball out fast, but when teams can get a good pass rush and have athletic coverage players in the middle of the field to defend the short passes, the Chargers could be in trouble.
Cowboys 31, Giants 21
- The Cowboys are one of the best teams in the NFL. Their offense is so loaded, especially now with tight end Gavin Escobar living up to his high draft selection. Doug Free is an excellent blocker in the zone running scheme, even given his struggles in pass protection. The Cowboys should give the ball to Lance Dunbar more though- he actually might be a more explosive athlete than DeMarco Murray.
- An incredible battle between JPP and Tyron Smith, and I think JPP made a few more plays than Smith did. It's always a great thing to have your best defensive player finally healthy. Also, Odell Beckham Jr. is going to be really good.
Cardinals 24, Raiders 13
- Stepfan Taylor is a prime example of how good pass protection skills for a running back can get you playing time.
- Tackles are unofficial and such an arbitrary stat to look at in a box score, but 11 tackles and three tackles-for-loss (TFL's are official) for Khalil Mack symbolizes how involved he was in this game. Too bad he's on the Raiders- he's been the best defensive rookie so far.
Sunday Night
Broncos 42, 49ers 17
- Denver's defense is loaded. We know about DeMarcus Ware and Von Miller, sure. But guys like Malik Jackson, Derek Wolfe and Quanterus Smith are also talented parts to their rotation too. Then on the back end, Aqib Talib, Bradley Roby and Chris Harris round out a deep secondary. The Broncos are the best team in the NFL right now, and I'm not sure it's close.
- This goes to show just how good Patrick Willis is. Even when Navorro Bowman was hurt, Willis was able to do most of the heavy lifting inside. Now with Willis out, the Broncos running game and short passing game exploded. There is no better linebacker than Willis.
Monday Night
Steelers 30, Texans 23
- The Steelers were very fortunate, to be honest, and I actually think Houston is more talented. A very bad game for David DeCastro, who was beaten seemingly every way possible by J.J. Watt. But that one-man screen design that had Maurkice Pouncey as the lone offensive lineman running downfield to block for Le'Veon Bell was a cool play design. Also, Antonio Brown is the best receiver in the NFL right now and is a sure candidate for Offensive Player of the Year.
- The mental errors is what killed the Texans here. D.J. Swearinger not following Le'Veon Bell out into the flat and allowing the touchdown was hilariously bad, and 12 defenders on the field that prolonged the Steelers drive on third down ended up being equally abominable. They need Jadeveon Clowney badly. J.J. Watt actually had less of an impact than I would have predicted, partly because of all of the different looks Pittsburgh threw at him after making the mistake of single-blocking him early on. That just shows the high standards we have for him. A nice game out of Whitney Mercilus though.
Follow Staff Reporter Andrew McKagan here.