NFL
NFL Quick Hits, Week 6: How Good Are The Cowboys?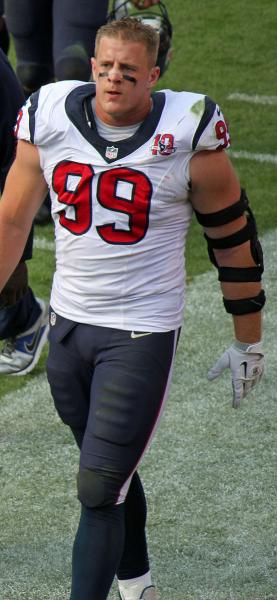 -Thursday Night-
Colts 33, Texans 28
- Dwayne Allen is so good, and not many people know about him. He isn't ultra-athletic like Jimmy Graham or even as athletic as his teammate Coby Fleener, but he's reliable in the receiving game and brings a willingness in his blocking that not many tight ends have these days. They can line Allen up at fullback, tight end or in the slot, and have full confidence that he'll get the job done.
- The Texans line up J.J. Watt at left defensive end a lot in sub-packages. This gets J.J. Watt in space, and makes the offense adjust by putting an extra tight end or running back on Watt's side to avoid a single matchup on the best defensive player in the league. Leonard Williams blueprint? Anyone? Bueller.
-Sunday-
Patriots 37, Bills 22
- Tom Brady threw multiple deep touchdowns on Sunday, and his deep ball looked like it was 2007 again. However, Brady's deep passing hasn't been very good over the past two seasons. I don't think one game proves that he can throw it now with consistency. Courtesy of Pro Football Focus, "after starting the season 2-of-19 on deep passes (20+ yards in the air), Brady went 3-of-4 for 132 yards and two touchdowns yesterday." This game appears to be an outlier for Brady. Also, nice pick from Jamie Collins, who will be an important player and who should see a ton of snaps now that Jerod Mayo is out for the season.
- How much do you think the Bills will get blown out by if Kyle Orton is playing quarterback? Also, Fred Jackson's blitz pickup was awesome. He's one of the top running backs of the past five years.
Panthers 37, Bengals 37
- Terrance Newman is 36 years old, and is the best cornerback on one of the best pass defenses in the league. His feet are so good, which is what allows him to stick with opposing receivers. Geno Atkins, on the other hand, just looks like an average defensive tackle as he comes back from an ACL injury. The Bengals pass rush is struggling, which is leaving their pass defense out to dry.
- Carolina's pass rush isn't great either, but Cam Newton is playing perhaps the best football of his NFL career. If Carolina could stop anyone on defense, they could be a dangerous team.
Browns 31, Steelers 10
- And they get Josh Gordon back week 12? Playoffs?!
- Ryan Shazier will help them defend the middle of the field, but the Steelers have bigger issues in run defense. Not to mention offensively, where they've scored only two touchdowns over the past two weeks.
Packers 27, Dolphins 24
- Aaron Rodgers is so relaxed after the snap. He never seems to panic. Mike McCarthy got bailed out by Rodgers' late-game heroics—facing 4th and 6 from Miami's 12-yard line, down seven points with 4:13 left, Green Bay chose to kick the field goal rather than go for it. I don't understand this decision. Down four after the field goal, Green Bay still had to score a touchdown. But the Packers won, so questionable decision making is irrelevant now.
- The Dolphins played really well in spite of Ryan Tannehill's turnovers, which is just too bad. If Tannehill doesn't play atrociously early in this game, Miami probably would have won. It'll be interesting to see what happens to Tannehill after this year.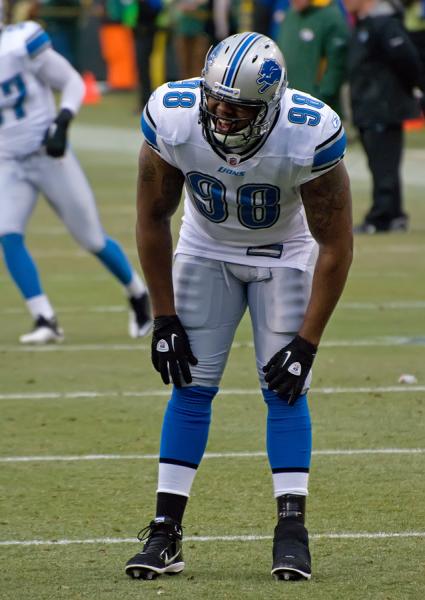 Lions 17, Vikings 3
- The Lions defense is so good, and I'm not really sure how they're doing it with the talent they have in the secondary. Rashean Mathis is balling out, and the talent Detroit has on the defensive line is playing disciplined football, ranking second in run defense DVOA. They're probably the best defense in the league right now, believe it or not.
- Teddy Bridgewater came back to Earth a little bit, showing poor accuracy in the short passing game. Still waiting on more touches for Cordarrelle Patterson and Jerrick McKinnon to manufacture some sort of offense.
Broncos 31, Jets 17
- Peyton Manning flashed some surprising mobility in the pocket during this game. There was one point where he juked Quinton Coples to the ground. Also, Von Miller seems to be back.
- Jets—if you're going to line up running backs on the outside of each tackle, at least have them chip those Bronco DEs to give Geno Smith more time, much like the Lions and the Saints to. Also, after thinking about the Jets passing game for probably too long, I decided that Eric Decker shouldn't hold any spite toward Denver for not re-signing him last offseason. Denver is where Decker had the best season of his career, and that's why he got paid. If I'm Eric Decker, I am thankful for all Denver and Peyton Manning did for me. Last, I noticed the Jets giving Demaryius Thomas the "Steve Smith treatment" (named for how Seattle treated the Panthers' Steve Smith in the 2005 playoffs), which is putting a linebacker outside to jam Thomas at the line. Too bad New York's cornerbacks couldn't keep up with Thomas after that.
Ravens 48, Bucs 17
- With pressure in his face, Joe Flacco delivered a 56-yard touchdown pass to Steve Smith. That was one of his five touchdown passes in the first 16 minutes of this game. Might we see 2012 playoff Joe Flacco this year?
- Will the Duck be a Buc next year?
Titans 16, Jaguars 14
- The good news for the Titans is that rookie tackle Taylor Lewan played well in his first start. Also, Bishop Sankey looked good on Sunday.
- So close. But Blake Bortles will probably keep Gus Bradley from being fired in the near future.
Chargers 31, Raiders 28
- Jason Verrett had his best game as a pro, and suddenly the Chargers defense has surprisingly few weak spots.
- Derek Carr's arm is so strong, and his release is so quick. He really does evoke Aaron Rodgers comparisons in that aspect.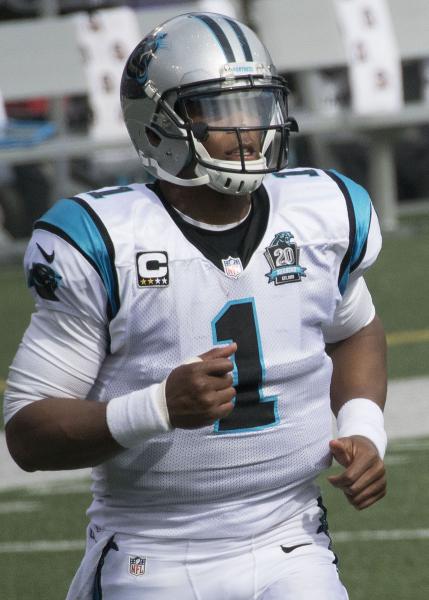 Cardinals 30, Washington 20
- Guess that nerve is just fine, Carson. Tyrann Mathieu also seems to be returning to form.
- Another game without a sack for Brian Orakpo, but he's really having a better season than that, which is why I hate box scores sometimes. He logged two quarterback hits, which was tied for the team lead, and also played some great run defense. It's really too bad that he's in a contract year where his price tag will likely be driven down due to his lack of production on the stats sheet. I hope that isn't the case.
Bears 27, Falcons 13
- The Bears dialed up cover-3 beaters all game, and Atlanta failed to adjust on defense. Really good all-around game for the Bears.
- All of those offseason moves that were supposed to make the Falcons better along the line of scrimmage haven't really paid off. No pass rush, and shoddy run defense, to say the least.
Cowboys 30, Seahawks 23
- The Cowboys played a lot of man-to-man coverage against Seattle, and won those matchups. Russell Wilson had a lot of time to throw from the pocket, but he repeatedly had trouble finding open receivers downfield. Rod Marinelli should be in consideration of Coach of the Year.
- What I've realized watching this game (and also from watching good defenses like the Cardinals and Panthers over the last two years) is how important defending the middle of the field is with linebackers and hybrid defensive backs. Seattle is usually very good in that area, with their athletic linebackers getting deep drops while still being able to run up and make the tackle on shorter throws extremely effectively. But when Bobby Wagner was sent out with a toe injury, the difference was very noticeable. It didn't help that Seattle couldn't seem to get a pass rush, and that's something this team has struggled with all year.
-Sunday Night-
Eagles 27, Giants 0
- The Eagles front seven is so deep, with guys like Vinny Curry and Brandon Graham who can come off the bench. They also run an A gap blitz that sends three blitzers up the middle instead of the traditional two, which seems to be popular with other teams like the Cardinals too. Simply too much for the Giants offensive line to handle.
- As I wrote last week, the Giants offense is predicated on short passes. However, clogging those short passing lanes with tight coverage and forcing New York's offensive line to pass protect for longer will screw up most things the Giants do, and that's exactly what Philly did to them. More adjustments needed by offensive coordinator Ben McAdoo.
-Monday Night-
49ers 31, Rams 17
- Perrish Cox is the 49ers best cornerback. He and Ahmad Brooks have stepped up big time after the losses of NaVorro Bowman and Aldon Smith.
- Why does Robert Quinn rush to the outside on every single play? He doesn't seem to possess an inside counter move, which is probably why he hasn't been successful this year. The poor play of Quinn and Janoris Jenkins are two huge reasons why the Rams defense has not been very good. Also, if I'm the Rams, I cut Sam Bradford and keep Austin Davis after this year.
Reach Staff Reporter Andrew McKagan via e-mail here or on Twitter here.