National
Protests Occur After 18-Year-Old Man Is Fatally Shot By St. Louis Police Officer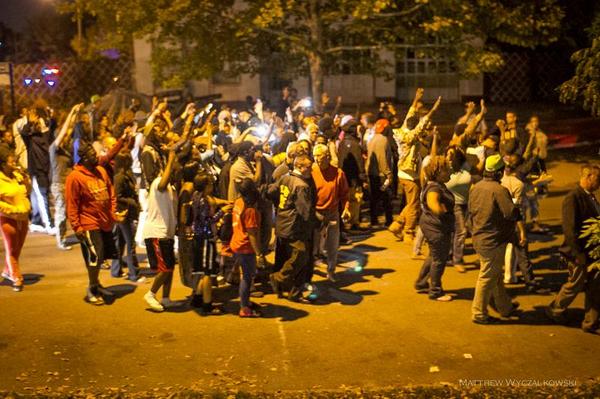 Late Wednesday night, an 18-year-old African-American man was fatally shot by an off-duty police officer.
St. Louis Police Chief Sam Dotson said that the man carried a gun with him and shot at the police officer three times, who then shot back at him 17 times.
About 300 protestors made their way onto the streets of Shaw, Mo., moments after the shooting. They were seen breaking police vehicle windows and confronting officers.
SEE ALSO: Ferguson Police Identify Officer Who Shot Michael Brown
Today, protestors stood outside the Police department headquarters to request the U.S. Justice Department to look into this shooting in more detail.
For more on the incident, read the St. Louis Post Dispatch.
Reach Supervising Executive Producer Shilpa Nagesh here. Follow her on Twitter here.