Film and TV
'Play It Again, Dick' Episode 5 Recap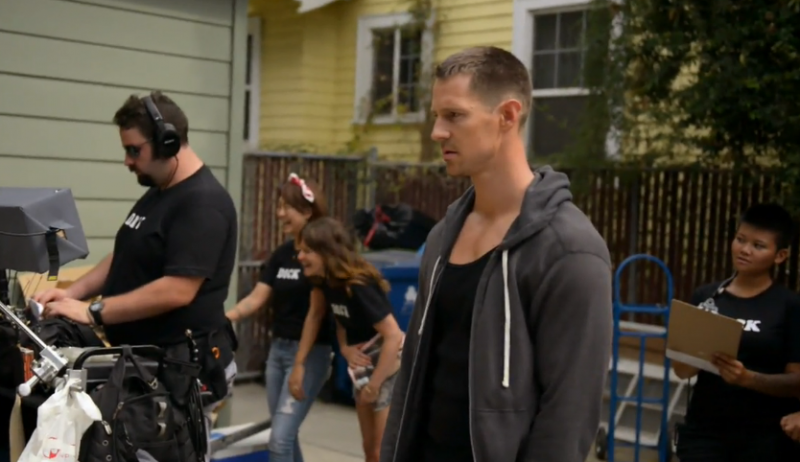 Ryan Hansen
is back for
episode five
of "Play It Again, Dick."
After his attempts to recruit the rest of the "Veronica Mars" cast, it's finally filming day. The crew is wearing their "Dick" t-shirts. We see Jason Dohring complaining about his role already. He gets mad about factual errors, like Logan's (his character) mother being dead and then being written back into the spinoff. Since he expected to have more of a role in the show, he decides to quit because the show is too much about Dick. In previous episodes, Hansen had promised Dohring that their characters would be partners.
But later, Dohring thinks about it for a moment and decides it's ridiculous to let Hansen down. "I'm not going to let him down just because of a few lines. We're brothers," Dohring says.
READ MORE: 'Play It Again, Dick' Episode 4 Recap
After Dohring leaves the set, Hansen decides to cast his choreographer as Logan Echolls. We see the first scene of Hansen filming "Private Dick." When Dohring sees his replacement playing Logan Echolls, he storms off angered by Hansen's rash decision to quickly replace him.
The scene of "Private Dick" opens with "Veronica Mars" character Duncan Kane's (Teddy Dunn) funeral. Francis Capra is back in the scene as Weevil Navarro mourning Duncan's death. He is a reformed gang member to a community leader giving a speech at the funeral. As part of his condition to join Hansen's cast, we see Capra taking more control over his acting. Dick finds out that Weevil stole his sunglasses. He chases him and, well...let's just say that was the end for Weevil. We see him dead and foaming at the mouth when Dick finds him.
READ MORE: 'Play It Again, Dick' Episode 3 Recap
We also see short clips of other familiar faces, like Daran Norris (Cliff McCormack in "Veronica Mars") and recurring guest Ken Marino (Vinnie Van Lowe).
Till next Tuesday…
Reach Web Producer Tanya Mardirossian here. Follow her on Twitter.