NFL
CTE's Impact On The NFL
Concussions suffered by NFL and NCAA football players alike have long been an issue. The most serious ramification of repeated head injury is chronic traumatic encephalopathy. After trauma, the brain builds up the abnormal protein tau, leading to side effects including suicidality, depression, and impulse-control problems.
Michigan head football coach, Brady Hoke, was attacked by the media on Saturday for allowing starting quarterback, Shane Morris, to re-enter a game after a helmet-to-helmet collision clearly looking visibly dazed. After post-game medical tests, it was confirmed that Morris did suffer from an immediate concussion after the hit.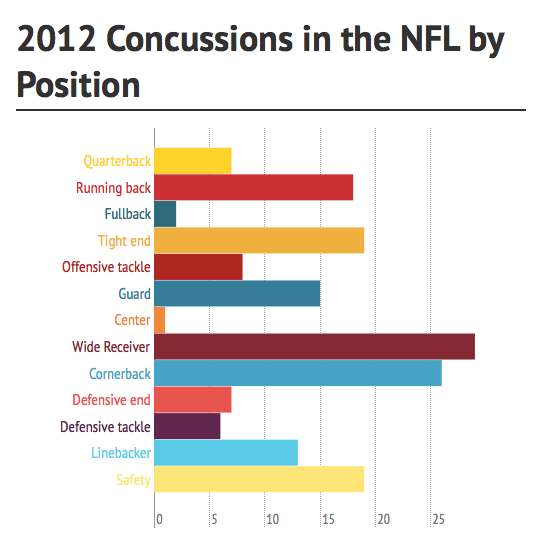 On Monday, tests revealed that Jovan Belcher, the Kansas City Chief's linebacker who murdered his girlfriend and committed suicide last year, was suffering from CTE.
After an extensive study of brain tissue of deceased NFL players at Boston University, it was discovered that 59 of the 62 tested positive for CTE.
Because it may be difficult to assess how much time a player needs to heal after suffering from a concussion, he is not always given adequate time to recover. According to Christopher Giza, M.D., UCLA Associate Professor of Neurosurgery, "Proper concussion management requires individualized assessment and treatment before making the decision to return an athlete to the game. There is no routine timeline for a safe return to play."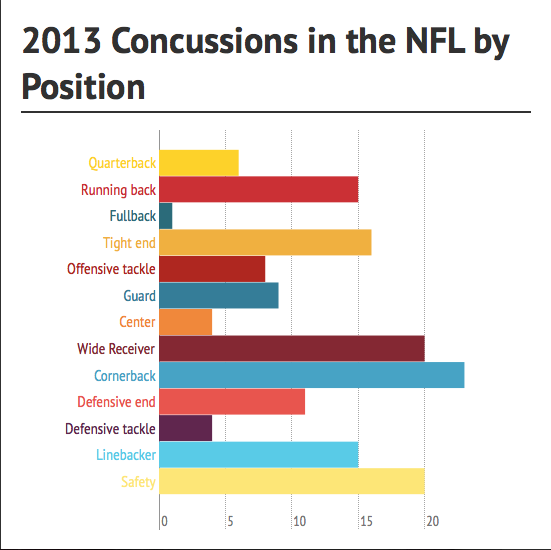 Furthermore, because a player is not knocked unconscious does not mean he should be left in a game. "Less than 10 percent of sports-related concussions involve loss of consciousness," Dr. Giza said.
While there is no immediate solution for preventing these life-altering head injuries, the NFL has made some effort to reduce the number of helmet-to-helmet contacts. The new rule enforced in March 2013 penalizes players who use the crown of their helmets to hammer into their opponent. Unfortunately, the number of concussions was not significantly reduced from 2012 to 2013. This season, 22 concussions have been confirmed thus far in this on-going crisis.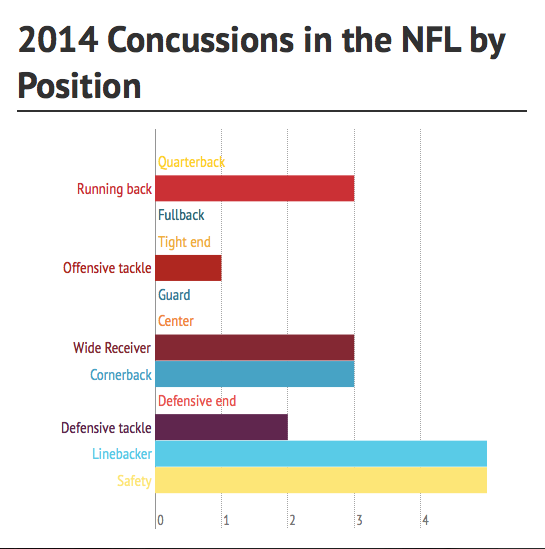 This has become such a serious concern in the NFL that Frontline generated an extensive concussion watch-list of players who have suffered from concussions since 2012.
There is also an official twitter page (@NFLconcussions) with up-to-minute news on NFL game-related concussions.
Reach Sports Writer Mary Grace Montemayor here. Follow her on Twitter here.