Arts+Culture
The New Triple Threat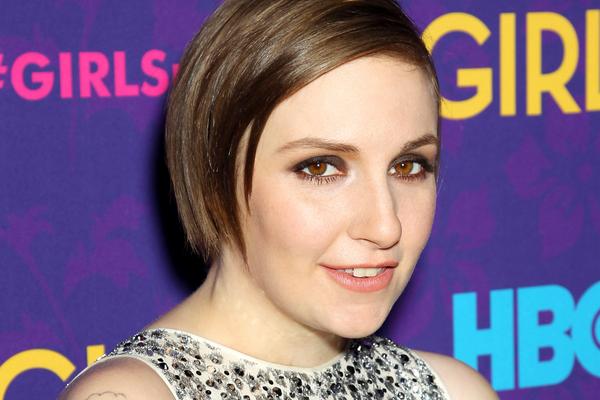 When looking at the female Hollywood greats, the standouts always had something in common, a quality that gave them their "It Factor." The best were always able to act, dance, and sing – otherwise known as a triple threat. From Madonna to Beyoncé, the breadth of their talent skyrocketed them to superstardom, whether as the "Queen of Pop," or simply "Queen B."
The original Hollywood greats like Bette Davis, Barbara Streisand and Marilyn Monroe set the bill for this high standard, using their multifaceted talents to develop their brand. Big names today still follow this guide to fame, knowing that the more talent they offer to studios, the better chance they have at landing a role.
In recent times, however, the definition of the triple-threat is shifting. A powerhouse woman's place to shine is no longer just in front of the camera, but also behind it.
Some women have opted to use their acting experience to go behind the scenes—or vice versa in the case of actresses like Tina Fey—and make a statement on the industry like never before. The new triple-threat can not only adapt to any role, but also adapt to any job in the business, using their in-field experience to bring a fresh perspective to production.
Lena Dunham stands out among these new triple threats. Her brainchild "Girls" is the crown jewel of the HBO lineup, and she oversees its production from start to finish.
As writer, director and star of the hit show, she has demolished awards season the past three years. She is the first woman ever to win a Directors Guild Award for Outstanding Director in a Comedy Series for her work.
Dunham ensures that "Girls" remains a hot topic of conversation. The public both praises and condemns her show, noting that some of the content in "Girls" might go a step too far for television. The show's unforgivingly real picture of the single twenty-something struggling through life flourishes on risqué sexual encounters and female anti-heroes.
READ MORE: 'Not That Kind of Girl' Book Release
Dunham attempts to break the pencil-thin Hollywood starlet mold as she flaunts her not-size-two—and frankly more realistic—body for the world to see. She thrives on controversy and uses her talents to spark conversation about feminism, sexuality, and body image.
Mindy Kaling has also taken on this new triple-threat persona. She wrote, produced, directed and starred in "The Office" during its nine-season run, proving she's capable of much more than being ditsy Kelly Kapoor from customer service. She came on the scene in 2005 at a mere 24 years old, the only woman on a writing staff of eight. She went on to create her own comedy, "The Mindy Project," after production of "the Office" was finished.
"Saturday Night Live" alumnae and best friends Tina Fey and Amy Poehler have made themselves household names through their work as writers, producers and actresses. The two have paired together onscreen on multiple occasions, such as Baby Mama, SNL renditions of Sarah Palin and Hilary Clinton and hosting the Golden Globes. Each individually has developed her brand to dominate the field of comedy, with TV hits like "30 Rock" and "Parks and Recreation," in which both women starred, wrote and produced for their respective shows.
This kind of success belongs to many more women in entertainment, but why is this shift happening now, and what does it mean for women in the industry?
It's hard to ignore the ever-rising movement in gender equality that seems to be a constant topic of conversation. Women have a more powerful voice in the industry nowadays, and that has opened the door to a world of possibilities that spreads far beyond entertainment.
READ MORE: I <3 Feminists Who Critique Other Feminists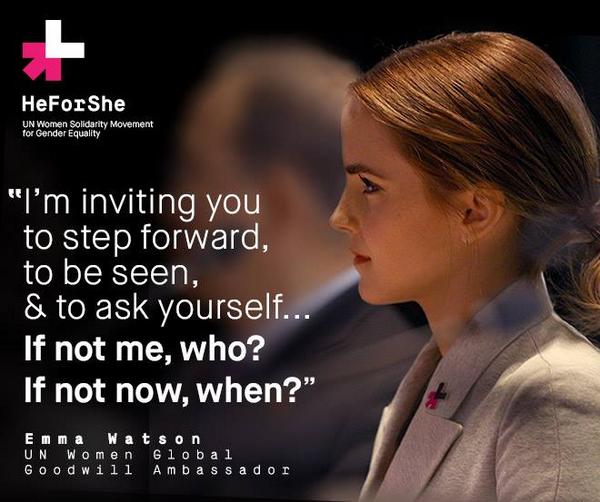 Emma Watson has recently expanded her talents beyond the silver screen by becoming a UN Women Goodwill Ambassador. Her recent speech advocating for the UN Women Campaign "HeForShe" sparked broad conversation on gender equality. The actress and model eloquently expressed not only why she chooses to be a feminist but why everyone, both men and women, should choose to be one too.
"I decided I was a feminist and this seemed uncomplicated to me," she said during her address to the UN. "But my recent research has shown me that feminism has become an unpopular word. Apparently I am among the ranks of women whose expressions are seen as too strong, too aggressive, isolating, anti-men and, unattractive."
True, these triple-threats are often seen as "too strong, too aggressive" at times, but then again, these qualities are ones that are often considered assets to men. Maybe these traits are actually positives for women as well.
Many pioneers in the new normal of the triple-threat are comedians who use their wit and humor to step out the actor's chair and into the director's.
One of Mindy Kaling's most famous episodes for "The Office" was the Diwali episode, in which boss Michael Scott (played by Steve Carell) is incredibly insensitive to Indian culture. Kaling underwent extensive research to put together the episode and received extensive praises following its airing for introducing an aspect of Indian culture to American television.
In 2012, Amy Poehler returned to her classic SNL skit, "The Weekend Update," with Seth Meyers to deliver a powerful segment on birth control titled "Really!?! With Seth and Amy." In the segment, Poehler and Meyers critiqued Congressman Darrell Issa for holding a meeting on President Obama's Healthcare Mandate without inviting women to said meeting. Poised to strike, Poehler's passion blazed as the three-minute segment progressed.
In response to Mike Huckabee's statement, "We're all Catholic now," in support of the "life begins at conception" sentiment, Poehler wittingly retorted, "Really? You know who is not 'all Catholic now'? All Catholics now. 98% of Catholic women say they've used birth control, and the other 2% are the ones trying to get the church to start a softball team!"
SEE ALSO: 5 best Tina Fey and Amy Poehler Moments
Female comedic triple threats are not afraid to be bitingly frank and call out big names when something contradicts their ideals. Some might even say this comedic talent is a fourth threat for these women.
The new definition doesn't condemn the traditional model of the triple threat, but rather expands it. The title legitimizes the existence of women who choose to navigate through any aspect of the industry, from performance to production.
With any luck, it will soon be less groundbreaking to be a female screenwriter like Mindy Kaling. Hopefully Lena Dunham is only the first of many women to win a Directors Guild Award for directorial work. And maybe soon, campaigns like HeForShe won't be necessary for women to be treated equally in a still male-dominated industry. With so many multi-talented women determined to make their name known, one can hope.
Contact Staff Reporter Alana Bracken here and follow her on Twitter here.