Sports
Missed FG Helps USC Avoid Second Straight Collapse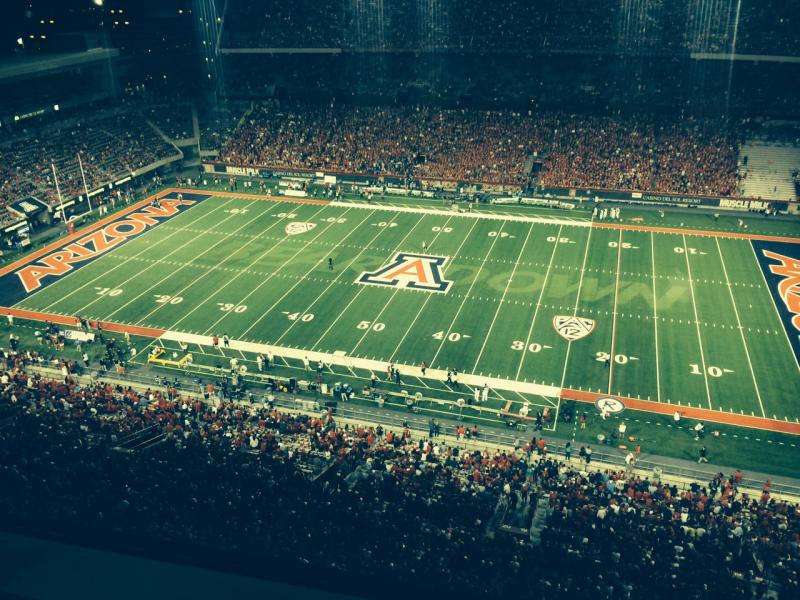 The miracle was in USC's favor this time. One week after losing on the game's final play to an Arizona State Hail Mary, USC (4-2, 3-1 in Pac-12) needed a missed Arizona field goal in the game's final seconds to avoid a second straight epic collapse and top the 10th-ranked Wildcats (5-1, 2-1) 28-26 in Tucson.
After USC stuffed Arizona's two-point conversion with 1:07 left, the Wildcats recovered a skying onside kick to regain possession. And after Arizona quarterback Anu Solomon led Arizona to the USC 19, it looked like a game-winning field goal would doom the Trojans. Instead, kicker Casey Skowron missed his third goal of the night, this one a 36-yarder wide right, to give the Trojans the win.
It really shouldn't have been close. USC's resurgent defense headed into the fourth quarter up 28-13, and showing no signs of letting up against Anu Solomon and the Wildcats' read option. Yet, a Wildcats squad that scored 36 fourth-quarter points to stun California early in the season also found some magic Saturday night. USC's defense fell asleep on an Anu Solomon wheel route to running back Jared Baker for a 41-yard score to cut the deficit to 28-20 with 10:19 to go. On USC's last drive (besides the final kneel down), a one-yard completion on third and six gave Arizona the ball back with 3:27 left. After nine completions on the drive by Solomon, a one-yard Baker run cut the deficit to 28-26.
Here are three major takeaways from the win.
1) Start your engines
Javorius "Buck the Truck" Allen was the key to the ignition of the Trojan offense. With USC's offense in need of a spark in the first half, the redshirt junior scampered for a 34-yard score in the first quarter, then caught left and found open field for a 48-yard dash in the second quarter to give USC a 14-6 halftime advantage. In the second half, he helped engineer a 13-play, 75-yard drive in the third quarter that put USC up 28-13, putting the finishing cap on the drive with a one-yard touchdown run. After Justin Davis was benched after fumbling at USC's 22-yard line, Allen received the entire workload and had a 32-yard run with about 10 minutes left where he bowled over half a dozen defenders. He finished with a career-high 205 yards on 26 carries, to go with his three touchdowns.
2) Not this again…
After a changed play call right before the snap in last week's ill-fated Hail Mary play, USC did it again. With Arizona facing a 4th and 3 at the USC 41, USC appeared to change the call in the seconds before the snap. Arizona running back Jared Baker found himself wide open on a wheel route to the right, and Solomon hit him for a 41-yard touchdown pass to cut the deficit to 28-20. The play paled in comparison to the later drama, but was another instance of USC's secondary falling asleep at the wheel (route).
3) Yellow card
USC was flagged for 97 yards on 11 penalties, ranging from multiple calls on freshman cornerback Chris Hawkins to a holding call on a kickoff return. An offsides call took back a Kevon Seymour interception return for a touchdown, and a plethora of flags kept the USC defense on the field for longer than needed. USC's final flag was Hawkins being called for pass interference on Arizona's two-point conversion at the end of the game. Leonard Williams' stuff on the next play helped put Hawkins off the hook, but the freshman cornerback's struggles were a major cause for concern.
Follow Senior Sports Editor Jacob Freedman here.