Politics
MIDTERM WATCH: Ventura Race Nearing the Finish Line
As the November 4th election approaches, candidates from California's 26th District, Julia Brownley and Jeff Gorell are feeling the pressure to swing voters and get them to the polls.
Gorell's campaign manager, Adam Lotspike, explained that campaigning efforts in the community would be heavily centered on driving voter registration and turnout.
"Voting in California was the lowest it has ever been this June," Lotspike said. "It is not as exciting for midterm elections because there is nothing really driving us as a people to go out."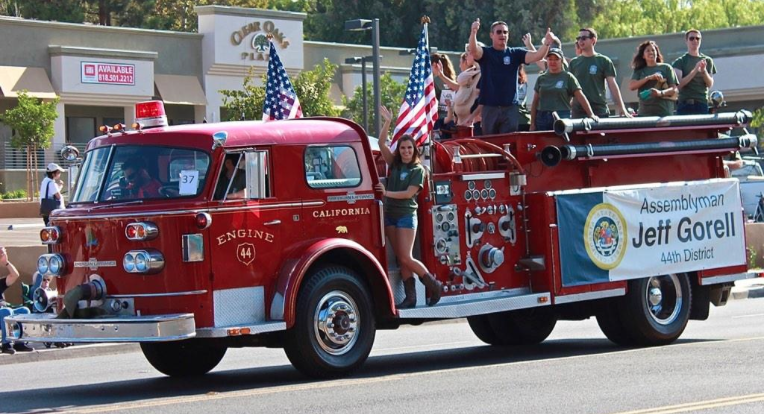 In an added effort to increase voter turnout, both campaigns have begun releasing television advertisements targeting the perceived weaknesses of each candidate.
Republican Assemblyman Jeff Gorell, who is challenging incumbent Julia Brownley released his first set of cable TV ads last week, responding to Brownley's TV debut.
In his 30-second spot titled "He Knows Us," Gorell showcased his support from various community leaders. He also focused on his larger goal of "restoring bipartisan, common sense leadership to Congress."
This television spot comes only a week after Brownley released an ad attacking Gorell for his views on women's rights.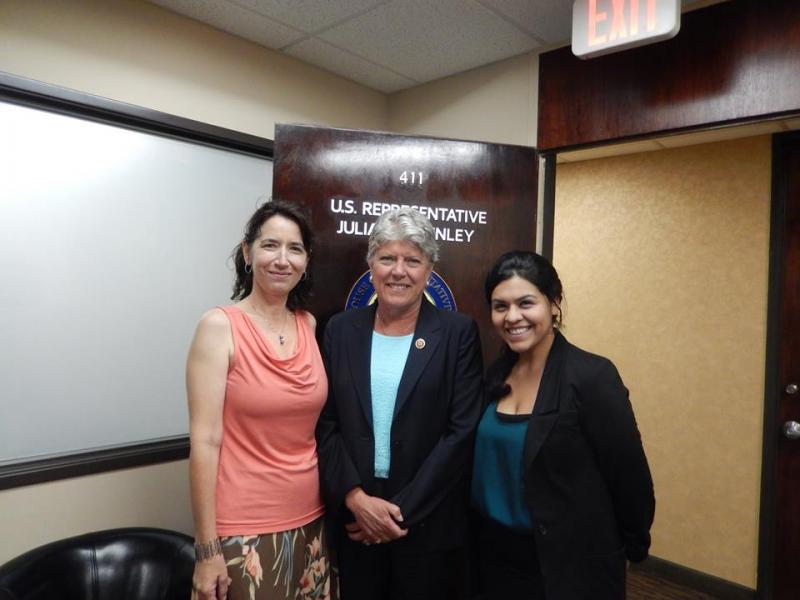 Herbert Gooch, a political science professor at Cal Lutheran University, noted that this shift towards more combative media is typical of such a close race.

"The reason that the 26th [district] is so important," he said, "is because its one of about five races of the 435 that are swing districts. There is a real chance for a change here."

While these ads may capture the attention of viewers and voters, Gooch went on to explain that in order to really motivate a surge in voting, both candidates would need to start addressing the key issues in the community.

One businessman from Thousand Oaks, Marc Newman, noted the importance of this congressional election in a time where job security, the economy and the health care system are all on the line.

"As a self-employed chiropractor of 18 years, I directly deal with the healthcare industry… so this congressional year can really affect me as a small business owner," he said.

Newman said he plans to cast his vote for Gorell come November.

"My values and the way I think government should be run, aligns more with Gorell," he said. "While I respect the office of the president, I don't think we are at all better off than when he first took over and for that reason I cannot vote for someone bearing the same party name."

Republican voters such as Newman are adding pressure to the National Democratic Party as a whole, which is beginning to worry that its members will be outnumbered at the polls.

Julia Brownley is one of three House Democrats who will be receiving additional help from the national party this election. In an interview with Roll Call, Matt Thorton, a spokesman for the House Majority PAC, noted the necessity of holding voters in this district.

"This is a tight race and a difficult seat, and we are committed to hanging onto it," he said.

However, Gorell, while in an almost dead heat with Brownley at the polls, is at an economic disadvantage. As of June 30, Gorell reported just $306,000 in funds raised, a fraction of Brownley's more than $1.5 million.

As for how much this cash disparity will impact Gorell in the election, Dr. Gooch said, "If Gorell doesn't get an infusion of very large amounts of money very soon, it's going to be Julia by a hair."




Reach Staff Reporter Kristen Lago here.