Entertainment News
Carousel Of Hope Ball Honors Magic Johnson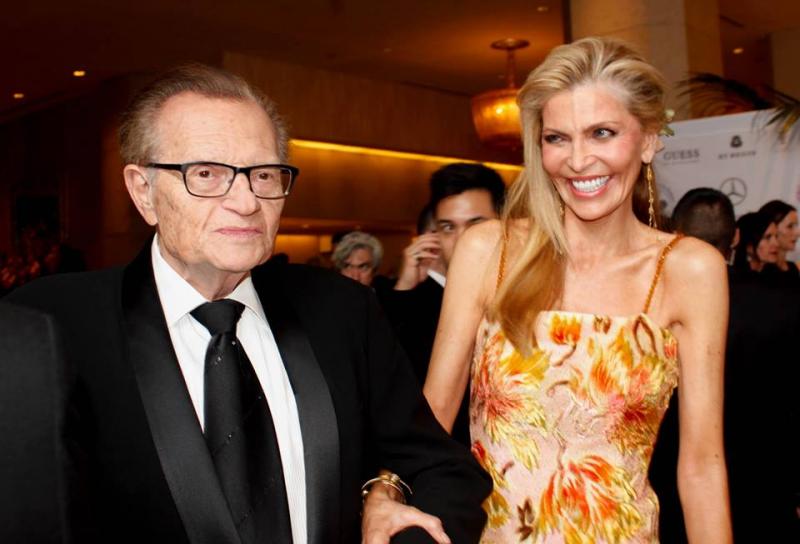 The 2014 Carousel of Hope Ball, referred to by some guests as the "Oscars of Charity Galas," maintained its philanthropic and lavish reputation on Saturday night at the Beverly Hilton Hotel.
Diane Keaton, Quincy Jones, Barry Manilow and Larry King were among the many Hollywood legends who came to the gala in support of the Barbara Davis Center for Diabetes. The guest of honor, however, was a 6-foot-9 NBA icon who has been recognized for making "Magic" on and off of the basketball court.
Earvin "Magic" Johnson was selected by his friend, Barbara Davis, to receive the "Brass Ring Award" for his various humanitarian efforts.
"To be honored by your friend who is doing great work as well is amazing," says the former Laker. "The job that she's doing saving peoples lives is really important."
Johnson was joined by his wife, Cookie, son E.J., and daughter Elisa.
"I'm very excited," says E.J. Johnson, who attended the star-studded gala for the first time. "He is always just receiving such amazing awards and we always love to come and support him."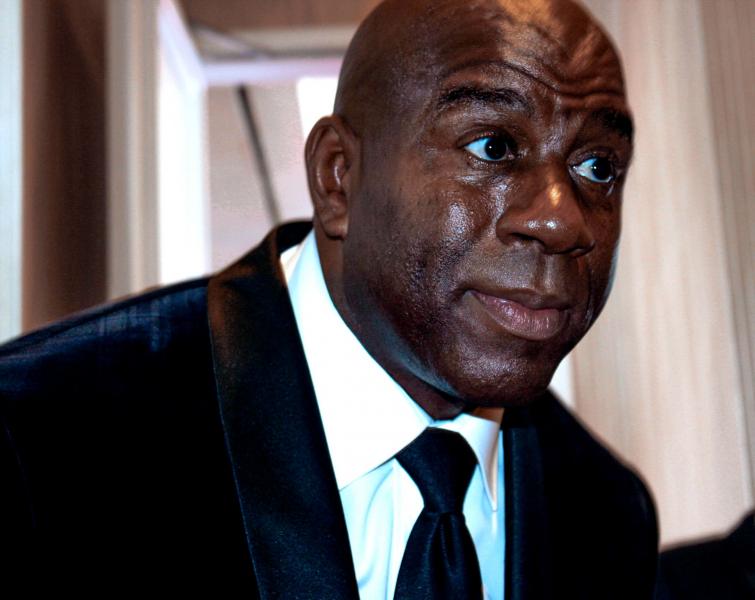 Alan Thicke, who's oldest son Brennan was diagnosed with diabetes at the age of four, was among the nights guests.
"Her generosity is legendary, and that's why people show up and that's why anybody in the industry is happy to be invited and pleased to participate," says Thicke.
Thicke founded the Alan Thicke Center for Juvenile Diabetes Research at the University of Western Ontario, where insulin was first discovered.
"To be working for the same cause as Barbara and this fabulous Denver foundation is very encouraging for all of us parents who care about finding a cure," says the actor.
Jay Leno acted as the emcee for the night, while David Foster directed a night of musical performances by Jennifer Hudson, Josh Groban and Kenny "Babyface" Edmonds. Thirteen year-old UK recording artist, Mackenzie Sol, kicked off the event with a rendition of the National Anthem.
The Beverly Hilton was decked out with enchanting carousels and white horse ornaments. The gala staff wore black ensembles with touches of pink. Guests were first greeted by a Mercedes-Benz that was parked on a miniature red carpet outside of the hotel. Attendees were able to bid on various Mercedes-Benz models during the silent auction portion of the event, which has helped raise more than $80 million for the foundation.
The Barbara Davis Center For Diabetes currently provides care for over six thousand children and adults.
Reach Staff Reporter Ashley Velez here.