Entertainment News
L.A.'s Promise Gala
Last evening, L.A.'s Promise hosted its annual gala at Universal Studios Hollywood's Globe Theatre. The event was held to honor Jeff Shell, Chairman of Universal Filmed Entertainment and director Robert Rodriguez for their outstanding commitment to advocating education in South Los Angeles.
"I think that public school education is very important to the city and to society," Honoree Jeff Shell said. "Being able to give back to an organization that's helping to build it is wonderful."
LA's Promise is a nonprofit organization responsible for the revitalization of the public school system in South Los Angeles through improvement of education, health and social outcomes for thousands of students. The LA's Promise community is an enrollment zone that encompasses two of South LA's largest schools: Manual Arts and West Adams Prep, as well as one middle school (John Muir).
"LA's Promise's partnership and leadership with the Los Angeles Unified School District has given us the opportunity to bring awareness to the fact that our kids are just as talented as any kids across the nation," Principal Kurt Lowry of John Muir Middle School said at the red carpet event.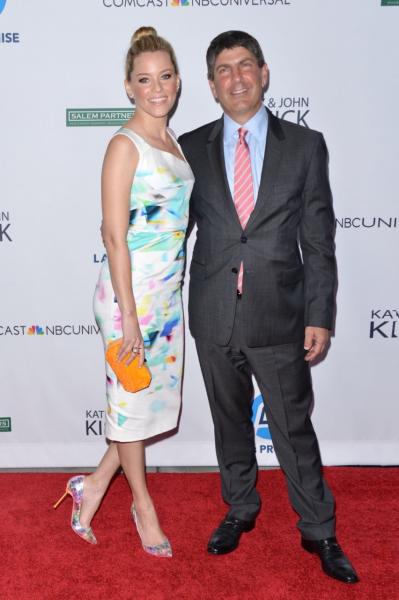 Veronica Melvin, CEO of LA's Promise has experienced many challenges, but more importantly rewards since taking the helm of the organization back in 2011:
"Managing big, comprehensive, LA schools is not at all an easy job, but when you are able to do it well and get great results like we have, you get amazing rewards," Ms. Melvin said, "The rewards show up on graduation day, when we do our senior scholarship award day, and when we get those college acceptance letters, that's the stuff we get really excited about."
Last year nearly 90% of the LA's Promise Neighborhood students were accepted to a two or four-year college, with half going on to a four-year college. By supplying all of the schools it supports with staff educators to supplement the work being done by teachers, LA's Promise is giving students invaluable academic support outside of the minimal class time requirements. This in turn has helped the students of LA's Promise students stay on top of their work. In addition, the organization hosts a "Parent College" program that trains parents over the course of seven Saturdays on everything they need to know to make sure their kids graduate and go on to college.
Among celebrities at the gala in support of LA's Promise included "Fast & Furious" star Tyrese Gibson and Elizabeth Banks.
"It's beautiful," Mr. Gibson said of the event and LA's Promise accomplishments, "I was born and raised in South Central LA and a lot of people take education for granted, so being here to support this is definitely apart of who I am."
"Hunger Games" and "Pitch Perfect" starlet Elizabeth Banks echoed similar support for LA's Promise, before entering the gala, "Any foundation that can make a kid dream beyond the first 18 years of their life is a great."
"We know it's hard work, but the part is we have lots of great people doing it with us from the teachers to the counselors to the district itself are good people all working together towards a common goal makes it all worth it," Ms. Melvin said.
To volunteer for LA's Promise or donate to their cause, click on the following link.
Contact Staff Reporter Mac McDonough here.