International
ISIS Enters Syria-Turkey Border Town Of Kobane, Fighting Ensues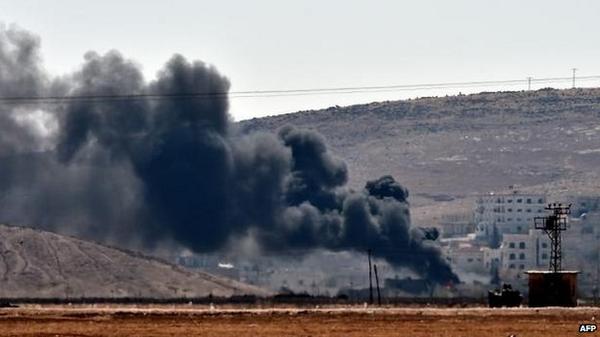 Syria-Turkey bordering town of Kobane is under siege by the Islamic State.
SEE ALSO: Here's The Major Reason Why ISIS Is About To Take A Critical Kurdish City In Syria
Fighting between ISIS militants and Kurdish fighters have spilled into the streets of Kobane. Despite the efforts by Kurdish fighters, lack of arms and supplies have proved defending Kobane from ISIS difficult.
The US forces confirmed series of air strikes against the ISIS militants located south of Kobane, much of which has proved to be ineffective.
Reach Web Producer Shoko Oda here.