International
Hungarian Internet Tax Met With Protest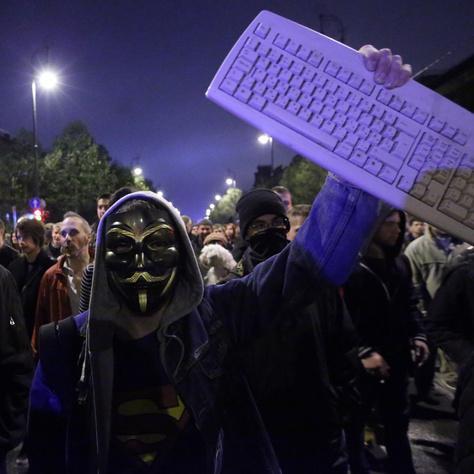 Thousands of Hungarians
marched
the streets of Budapest in retaliation to a proposed tax on internet this weekend.
SEE ALSO: Hungary Internet-Tax Plan Sparks Anti-Government Demonstration
Hungary's Economy Minister Mihaly Varga noted that the proposed tax plan on internet would tax 150 forints, or $.61 for every gigabyte of data transferred.
Critics of current Hungarian Prime Minister Viktor Orban argue that the internet tax proposal is yet another anti-democratic measure for Orban to fiddle with authoritarianism. Protestors argue the tax is aimed at silencing government critics who utilize online media sources.
Reach Web Producer Shoko Oda here.