Music
'Hozier' By Hozier: Album Review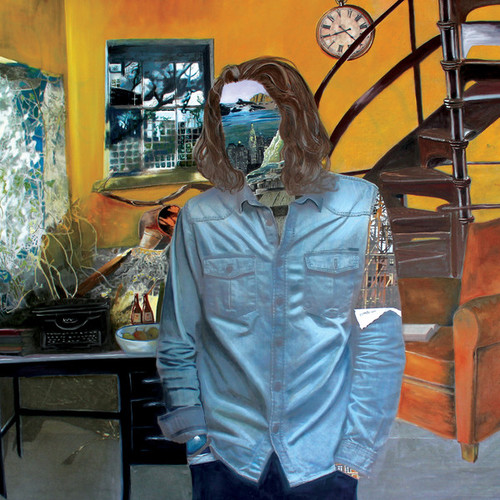 "The blood is rare and sweet as cherry wine."
This line, from the song "Cherry Wine," is the only way to describe Hozier's self-titled debut album.
With shaggy, disheveled locks, a thick Irish accent and a steady growth of five o'clock shadow, Hozier fits the singer-songwriter profile. While you would expect him to sound like Iron and Wine or even Bon Iver, Hozier distinguishes himself by adding a blues twist to the alternative genre.
Hozier is about as Irish as a four-leaf clover. Fittingly born on St. Patrick's Day, he cites writers like James Joyce and Irish choirs as his inspiration. His father was a blues musician in Bray, hence the style of his music. He even attended Trinity College in Dublin, but dropped out to pursue his musical career.
READ MORE: Hozier At The Troubadour: Show Review
Though most of the songs on this debut album were previously released on his previous two EPs, "Hozier" still manages to make an incredible record. With tales of heartbreak, sadness and love, Hozier's sincerity and unique voice make this album worth listening to.
The singer-songwriter first achieved critical acclaim for his hit single, "Take Me To Church." A song about the anti-gay laws in Russia, the track not only went viral, but attracted the attention of labels, leading to "Hozier."
Yes, "Take Me To Church" is the hit. Sure, the message is fantastic. However, virtually every song on the record is impeccable as well.
For example, take "From Eden." Perhaps the strongest track from "Hozier," this song is about how he worships a woman, brilliantly comparing her innocent love to the garden of Eden, from the devil's point of view. It's upbeat, it's bluesy rock and it's adorable. The only setback is that the version of "Eden" on "Hozier" is different than the version on the EP. In my opinion, this slower version is not as impactful as the first original recording.
The most sincerely emotional track is "Work Song." The backing of hums that sound as if they come from a working mill and the steady clapping, gospel beat sets the tone for the song. Additionally, these features contribute to the metaphor that Hozier is trying to allude to—the constant cycle of work is worth it because it is for his love; that is what he labors for. Hozier says, "It's just a sad little love song."
Another metaphorical track about unrequited love, "Like Real People Do" is beautiful. Take the lyrics: "I had a thought, dear/However scary/About that night/The bugs and the dirt/Why were you digging?/What did you bury/Before those hands pulled me/From the earth?" Again, here are more the allusions to a girl being his savior. He worships this girl and he salutes love. The simple chords and innocent voice complete the simplicity of this heartfelt song.
"Jackie and Wilson" is simply fun. From the playful melody to the sweet lyrics, this is a track that is definitely lighter than the rest of the album. Take the line: "We'll name our children Jackie and Wilson, raise 'em on rhythm and blues." It's a tad bit autobiographical (considering how he was raised). There's also the fact that Hozier is reminiscent of a young Van Morrison (with the musical style, Irish origin, shaggy hair) who also had a track titled "Jackie Wilson Said" when he first began recording music.
There are other tracks worth noting as well: "It Will Come Back" resonates like a track from the Wild West, "In a Week" possesses Irish undertones, "Angel of Small Death and the Codeine Scene" sounds like it's from a blues band from the 1960s.
As a whole, all of these songs make Hozier's debut album a valiant effort. A very trying feat, it makes you want to dance, cry and sing along. There is honesty and heart, two things that are very hard to convey in contemporary music. "Hozier" does more than allow you to hear the music; it allows you to feel it.
Grab a glass of "Cherry Wine" and enjoy this album in its entirety.
"Hozier" is available on iTunes and Spotify.
Reach Music Editor Jillian Morabito here.