Health
Ebola Quarantines Spread Across States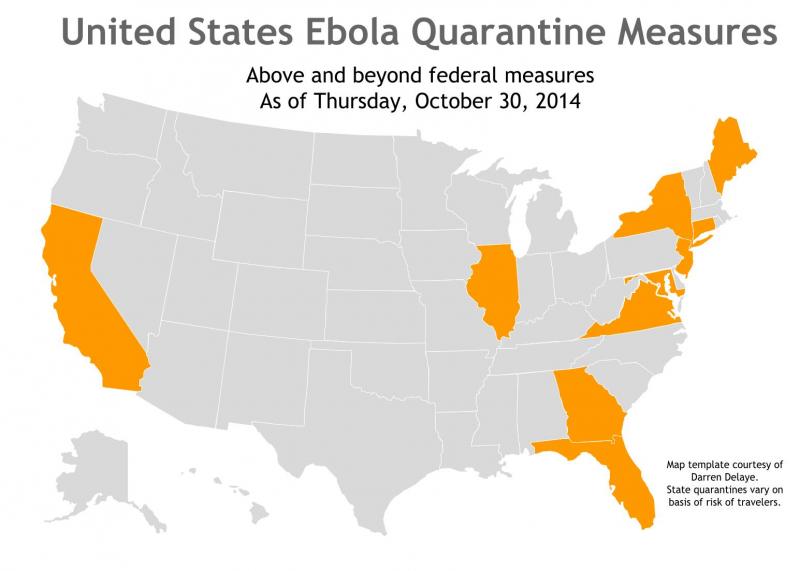 Ebola hysteria was taken to another level this week as quarantine and health monitoring guidelines stricter than federal standards were established in several states across the country.
Kaci Hickox, a nurse returning from treating Ebola patients in Sierra Leone, drew national attention as the first individual affected by New Jersey's mandatory quarantine for health-care workers returning from fighting Ebola in West Africa. She claims that her quarantines in New Jersey and later in Maine are civil rights violations.
She maintains that if she is asymptomatic and not contagious, that she should not be required to undergo quarantine, whether in a controlled facility or at home.
The ACLU released a statement deriding the strict quarantine laws as motivated by fear, and that politicians "should not overreact by issuing medically unnecessary quarantines."
In regards to Hickox's case, University of Southern California Professor of Law and Medicine Alexander Capron pointed out the distinction between isolation and quarantine. Isolation is used for patients that are sick with a disease, while quarantine is meant for those who may have been exposed, but are not actually sick.
"The fact that Hickox is not symptomatic is not inconsistent with being placed under quarantine," Capron said.
On the subject of medical quarantines, there is little direct legal precedent by the Supreme Court. However, Northwestern University School of Law professor Eugene Kontorovich pointed out that in Siegel v. Shinnick, the Supreme Court upheld a quarantine of an individual returning from an area affected by smallpox. They reasoned that for public health officers, "their task is to measure risk to the public…[and] proceed reasonably to make the public health secure."
The issue arises when public health officials send conflicting messages. For asymptomatic patients that are at the highest risk level (had contact with Ebola patients' bodily fluids), CDC guidelines on the issue only recommend restrictions on commercial travel or attendance of public events, not mandatory quarantines.
Although the federal government can make recommendations, the states hold the ultimate power in determining and enforcing specific quarantine rules. Various states including have instituted measures above and beyond the CDC restrictions, ranging from mandatory quarantines to regimented health monitoring.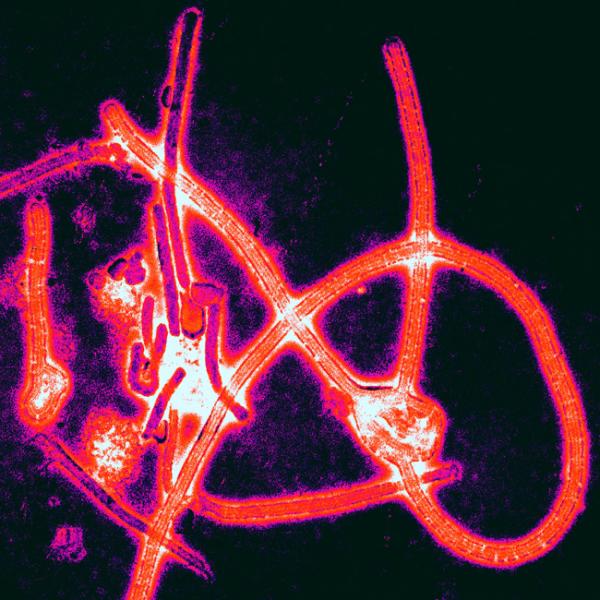 On Wednesday, the state of California imposed mandatory quarantine for any traveler entering the county who had contact with someone with Ebola, symptomatic or not.
"The State's directive will help ensure not only the health and safety of residents as they transition back home, but will also continue Public Health's overall efforts to keep residents of L.A. County safe," a press release from the Los Angeles County Department of Public Health stated.
This discrepancy between the federal and state monitoring standards stems from state concerns with the amount of public exposure that infected Dr. Craig Spencer, a returning Ebola doctor, had with the public in New York City. After returning on Oct. 17, Spencer agreed to a self-quarantine. He then proceeded to ride the subways, dine in a restaurant, and go bowling, which he later lied about to officials. The morning of Oct. 23, Spencer was rushed to the hospital with Ebola symptoms, and was later diagnosed with the virus.
Govs. Chris Christie of New Jersey and Andrew Cuomo of New York released more stringent quarantine measures that same day. Other states including Maine, Connecticut, Maryland, Virginia, Florida, Georgia, and California followed soon after with varying degrees of quarantine guidelines.
However, some are attributing the increased quarantine measures to political motivation. Many health experts and organizations agree that there is no danger posed by individuals with no symptoms, and that mandatory quarantines are be unnecessarily harsh. The ACLU stated that civil rights infringements "should be based on medical necessity, not politics," and mentioned concerns that quarantines would deter sick individuals from seeking medical care.
Additionally, the White House voiced concern that mandatory quarantines would discourage health care workers from volunteering to serve overseas. "We don't want to discourage our health care workers from going to the front lines and dealing with this in an effective way," President Obama said.
Reach Staff Reporter Rachel Cohrs here.