Opinion
Death With Dignity: Why The United States Should Live And Let Die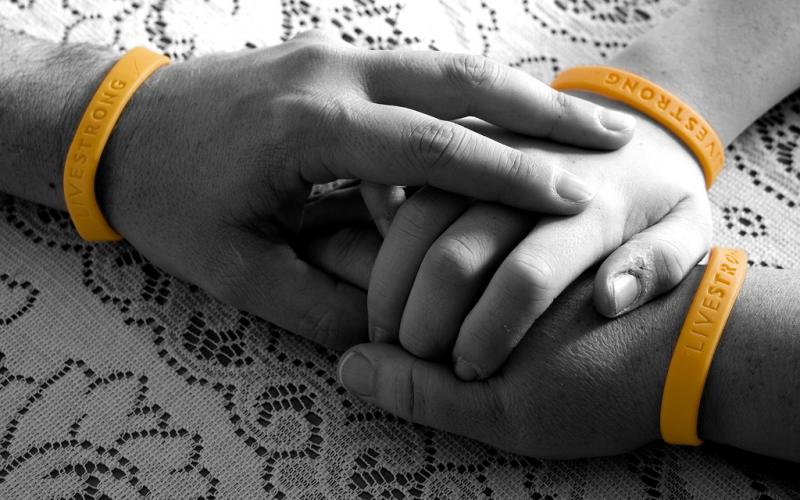 On Nov. 1, music will play and loved ones will gather around 29 year-old Brittany Maynard as her husband takes her hand. It sounds like an intimate vow-renewal ceremony, however, this moment will be one of her very last.
Maynard, who has been diagnosed with an aggressive and terminal form of brain cancer, will end her life by taking two pills prescribed to her by her doctor, taking advantage of Oregon's Death with Dignity Act.
Oregon is one of three states that have enacted Death with Dignity law allowing terminally ill patients of sound mind the right to end their own lives, but with patients facing physical suffering, loss of body function and staggering healthcare costs accumulated during the process of death, far more states should be following suit.
U.S. culture denies death, seeking to evade it by using other words such as "expired" or "passed away" to describe that a death has taken place. The venue for death is away from the home and the ones we love, segregated in a hospital or nursing home.
It is no wonder that when a young, newly-wed woman tells the world that she is going to take her own life and explains the details almost as if it were a small and intimate wedding ceremony, the nation may feel overwhelmed.
Maynard is proud to be speaking for Death with Dignity laws via advocacy group Compassion & Choices, and says that while dealing with a disease that detracts from one's sense of purpose in life, being invested in something of worth is helpful. While she says she would rather have a cure for her disease, Maynard feels it is important that if there is not one, patients suffering from all types of terminal diseases should be given the right to decide when to die and to do it with dignity.
In contrast to the United States, many cultures around the world view death as anything from an opportunity for happiness to simply a natural process in life. In the United States we view marriage and the joining of two lives as an opportunity for happiness. We view giving life to children as a natural process to follow. Yet when we marry, many end up giving our spouses the right to decide when to terminate our lives in the event of something like brain death.
We can give someone else the right to end our lives in the event that we will be unconscious for the foreseeable future, but cannot decide for ourselves (while conscious and of sound mind) when it is acceptable to end our bodies withering away, subjecting loved ones to the emotional and financial toll that our illness and suffering will bring.
Sadly, in fact, if someone not living in the three states that embrace the Death with Dignity act should decide that they would like to take advantage of the prescription, they will have to pay a price. When Maynard and her husband moved from California to Oregon for her right to choose death, not only did they have to purchase a new home, but in a quick period of time, had to prove residency, change voters registration and doctors. Her husband had to take a leave of absence from work.
Not all who wish to can afford to do this, nor should they have to be wealthy enough to have the comfort of knowing they can opt for a peaceful death. As it is, however, terminally ill patients face financial burdens no matter what they choose to do. If they remain in the states that deny them the ability to choose when and where to end their lives, patients are imprisoned not only by their disease but by the healthcare costs that will be left to their families to pay once they are deceased.
The risk of suicide in cancer patients with poor prognosis is high; And although the instance of those patients following through with suicide is rare, they do decide to terminate their lives in ways that leave them with less dignity than taking prescribed pills.
One cancer patient pointed out that the possibility of drowning in her own lung fluid and having her family watch her suffer was far more frightening than impending death itself. The prescription for her, would be a security blanket that would give her comfort and a sense of control.
I remember my grandmother tucked away in a nursing home. It was only the second time that I'd met her. It was also my last. Her six-year battle with lung cancer was coming to an end and she was in pain. This woman, a virtual stranger whose life I entered in her final years, placed her head in my lap sobbing in misery. I was in my early twenties and it was a deeply bonding experience. When her 10 minute bout with pain passed she asked me to take her to the patio for a cigarette. I hesitated long enough for her to say "it's not going to kill me any faster" as she hobbled over into her wheelchair with an oxygen tank on the back. As I rolled her outdoors and she lit up, I found myself hoping that if she wanted to die, this would help her do it just a little bit faster. Then the image of her coughing and crying came back to mind.
The Catholic that my grandmother was, I'm pretty certain that she would not have opted to take the prescription, as was the case with the 42 percent of Oregon residents who in 2013 were prescribed the prescription but did not take it before their deaths. But what I wouldn't have done for her to have the comfort of knowing that if she so desired it, relief was just a swallow away.
The choice to take one's own life under the circumstances of a terminal disease nearing its final and painful stages is a choice as personal and as sacred as religion. The ability for an individual to embrace the Death with Dignity Act, then, should be embraced just as heartily throughout the United States as is religious freedom.
Reach Contributor Marisa Zocco here.