USC Sports
The Culture Of USC Fanhood Should Be Called Into Question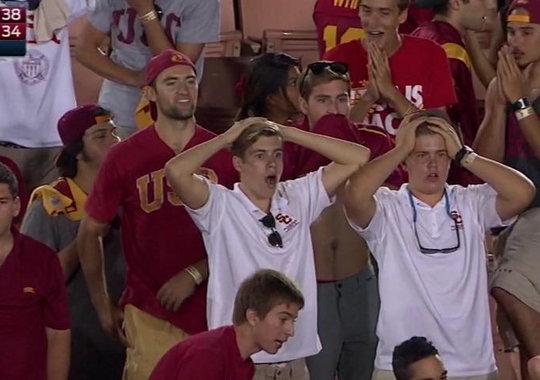 Since losing to now 20th-ranked Arizona State on a last-second, 46-yard Hail Mary Saturday night, USC football fans have been all fired up, or "fire happy" nonetheless.

Fire Steve Sarkisian. Fire Justin Wilcox. Fire Pat Haden.

Following the team's heart-crushing loss to the Sun Devils, this is how the majority of fans have coped with the team's last-second breakdown, by calling for the jobs of the head coach, defensive coordinator and athletic director.

I hate to play the (Sun) devil's advocate here, but this just goes to show the ignorance and obliviousness of many USC football fans.

And with a plethora of fans and students pulling off their best Miami Heat fan impersonation by leaving the game early, this perfectly exemplifies the culture of fans' relationships, in general, with USC Athletics, or simply USC fanhood.

For starters, I'm pretty sure 85 percent of the student body, if not more, have never attended a USC sporting event, aside from football. No one even goes to the basketball games.

A lot of fans complain about losing and maintaining the integrity of the USC winning tradition, but for those of you that haven't paid attention to any of the other teams on campus, check this out:

USC's men's water polo team has won six consecutive NCAA championships under legendary head coach Jovan Vavic; the women's soccer team is currently 8-2-2 after Haden hired new head coach Keidane Mclphine; and in just her first year last season, Cynthia Cooper-Dyke led the women's basketball team to a Pac-12 tournament championship and NCAA tournament berth.

So don't go calling for an athletic director's job who has done a phenomenal job facilitating the success of a majority of the 20 other varsity sports at USC just because its most polarizing team lost on a last-second prayer.

SEE ALSO: Why USC Needs To Fire Justin Wilcox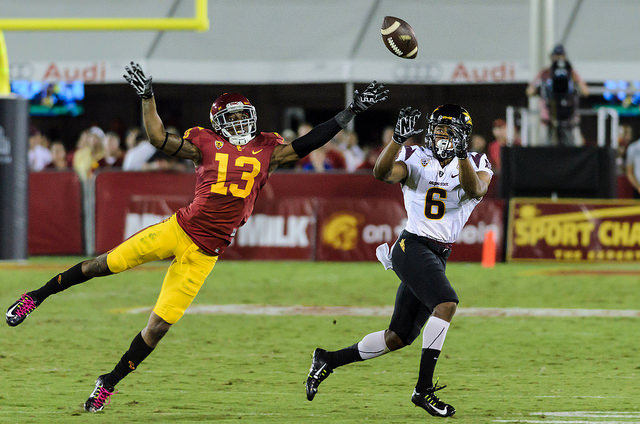 Don't go out and publicly say that the end result of the Hail Mary was Sarkisian and Wilcox's fault; cut them both some slack.

What a good number of fans don't realize is that coaches put players in the position to make plays and be successful. And unfortunately, sometimes, those players are unable to make those plays. That's just the reality of sport.

For example, in that wild final play against Arizona State, Sarkisian later said that sophomore safety Leon McQuay III was tasked to be the "jump man" to bat down the ball. Sadly, McQuay ran into linebacker Hayes Pullard and wasn't able to carry out his job.

So why should Sarkisian and Wilcox now be fired because McQuay didn't do his job?

Yes, there are a lot of other aspects of the game and decisions that were made that were indeed, questionable, like quarterback Cody Kessler punting four times.

It so happened that the Trojans' starting long snapper, Zach Smith was out with a concussion and Sarkisian didn't have much faith in Smith's backup, Peter McBride, who has been said to be shaky at times.

It's small details like this that a lot of fans aren't aware of, but go out to criticize a coach regardless. This act is pure ignorance in itself.

Trojan family, we need to stop letting the Sun Devils' flames get to our heads.

Let's remember, these are the same flames that cost the job of former head coach Lane Kiffin on the tarmac of Los Angeles International Airport last season and that fire could still be be argued as a reactionary one.

So how about we stop asking for coaches and high-ranking athletics officials to be fired?

If anything, USC fans, (in the words of Donald Trump), "you're fired."

You can reach Staff Columnist Darian Nourian here.