National
Cornel West Arrested In Ferguson Protest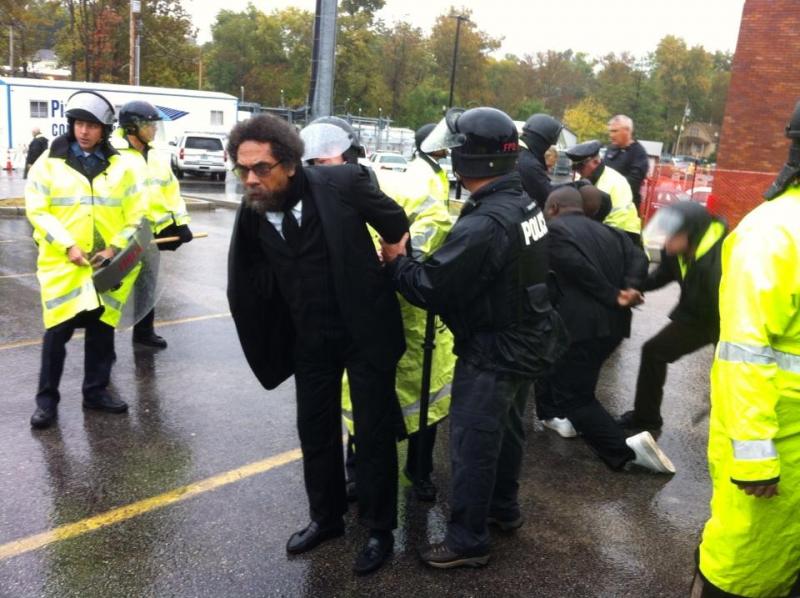 Activist, academic, and author Cornel West was arrested on Monday while demonstrating in Ferguson, Missouri as part of the "Ferguson October" rally.
The protest attracted over 1,000 demonstrators. Its organizers said that their goal was to draw attention to police mistreatment of blacks and unite the public against police violence.
When attending another protest prior to his arrest, West stated that he "didn't come here to make speeches."
"I came here to get arrested."
Read more at Reuters.
Reach Web Producer Ashley Yang here, or follow her on Twitter.