National
BREAKING NEWS: One Victim and Shooter Dead in Marysville High School Shooting
Two people, including the shooter, are dead and three people are critically injured in a shooting at Marysville-Pilchuck High School in Washington State.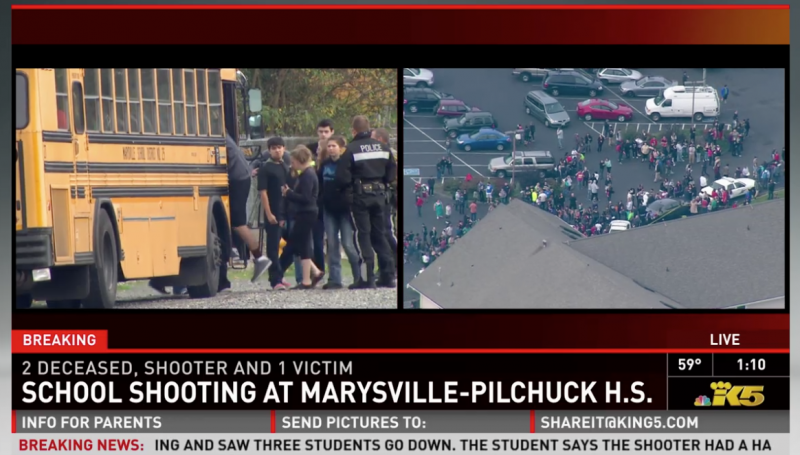 CNN and reporters on the scene say that four victims have been sent to the hospital.
A student at Marysville-Pilchuck opened fire Friday morning on fellow students, said a Marysville Police spokesman.
SEE ALSO: Shots Fired At Marysville-Pilchuck High School In Washington
Authorities were alerted to the shooting after a 911 call at 10:30 am, after which the school was locked down. Three of the injured victims are at Everett Hopsital, and one with more minor injuries is at Harborview in Seattle.
Read more on CNN.
Reach Web Producer Arielle Samuelson here.