Music
Anberlin At House Of Blues Sunset: Review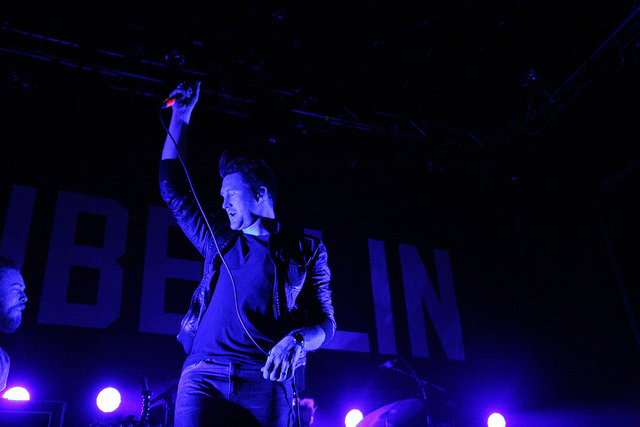 Thursday night was a bittersweet one for Anberlin fans here in Los Angeles, where the Florida-based rock bad had an incredible sold-out concert at the House of Blues on Sunset Strip.
A few nights ago, Anberlin embarked on the North American leg of their Final Tour, which - as its name implies - is indeed the band's last tour as they will be disbanding after their last show in Orlando.
Supporting act Lakes, a local band San Luis Obispo, kicked off the night and got the crowd going with their 8-song set. The So Cal-based band played tunes like "1992" and "Hold On" off their latest album "Fire Ahead" (2014), as well as some older favorites like "10 Years" and "All of Me."
Although Lakes impressed and closed their set to cheers and applause, it was clear that the crowd was anxious to see Anberlin rock L.A. one last time.
And they definitely didn't disappoint.
Anberlin quickly took the stage and opened with "Never Take Friendship Personal" off their 2005 record of the same name.
Strangely enough, the band's 22-song set included hits from all of their albums, except their most recent release "Lowborn" (2014), which Anberlin just dropped in July.
Although that decision probably shouldn't come as a surprise to anyone, seeing as how rhythm guitarist Christian McAlhaney acknowledged the possibility of skipping over "Lowborn" entirely for the Final Tour setlist even before the record was released.
Instead, the band's set mainly consisted of songs from the previously-mentioned "Never Take Friendship Personal" and "Cities" (2007) - both of which have been considered Anberlin's best work by many fans.
The Floridian rockers also performed other popular tunes like "Someone Anyone" off their sixth record "Vital" (2012) and "Readyfuels" from their debut record "Blueprints For the Black Market" (2003).
With the air of finality looming throughout the night, everyone onstage put on the performance of a lifetime.
Lead singer Stephen Christian's vocals were flawless and you could feel the sheer emotion in every lyric. Guitarists Joseph Milligan, Christian McAlhaney, and bassist Deon Rexroat showed off their technical prowess in the many instrumental breaks and solos throughout the set. And Nate Young's drumming was so ridiculously energetic it probably could've given him whiplash.
But the crowd matched the band's energy bit for bit, dancing and singing along to every single song without pause - Christian even let the audience take it away and sing entire verses of songs like "The Unwinding Cable Car."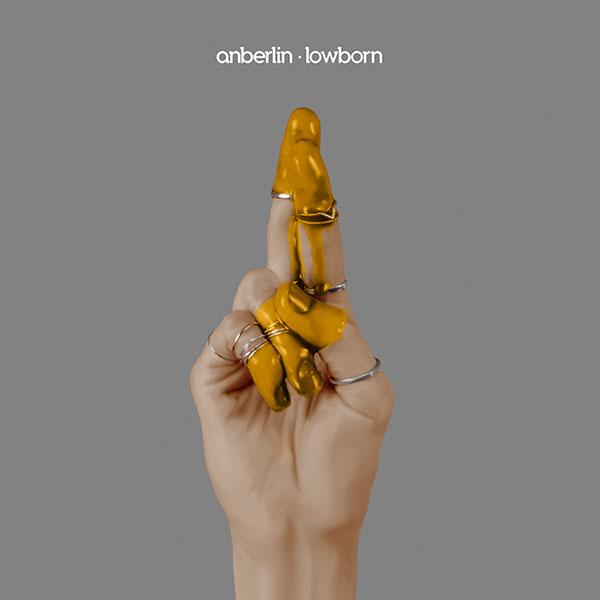 After thanking the fans for "dancing along, singing along, and losing your voices with us for 12 years," Anberlin supposed closed the night with "Feel Good Drag," a fan favorite that originally appeared on "Never Take Friendship Personal" and then re-recorded for their 2008 record "New Surrender."
However, the band was quickly back onstage and fittingly chose to end the night with an encore performance of "(*Fin)," the closing track on "Cities."
Christian did pay tribute to Anberlin's last record "Lowborn" by making the hand gesture featured on the album cover, as well as singing the line "We'll live forever, forever, forever" from "Harbinger" as "(*Fin)" faded away.
After the epic performance they gave last night, there should be no doubt in anyone's mind that Anberlin and their music will indeed live on long after the Final Tour finishes up next month.
Anberlin Setlist
"Never Take Friendship Personal"
"We Owe This to Ourselves"
"Paperthin Hymn"
"Self-Starter"
"Readyfuels"
"Someone Anyone"
"Other Side"
"(The Symphony of) Blasé
"Take Me (As You Found Me)"
"The Unwinding Cable Car"
"Inevitable"
"The Art of War"
"Breaking"
"Impossible"
"Time & Confusion"
"A Day Late"
"A Whisper & A Clamor"
"Dismantle. Repair."
"The Resistance"
"Godspeed"
"Feel Good Drag"
"(*Fin)" (Encore)
Reach Entertainment Producer Michelle Tiu here and follow her on Twitter.