Nation and World
American Teen Arrested For Attempting To Join ISIL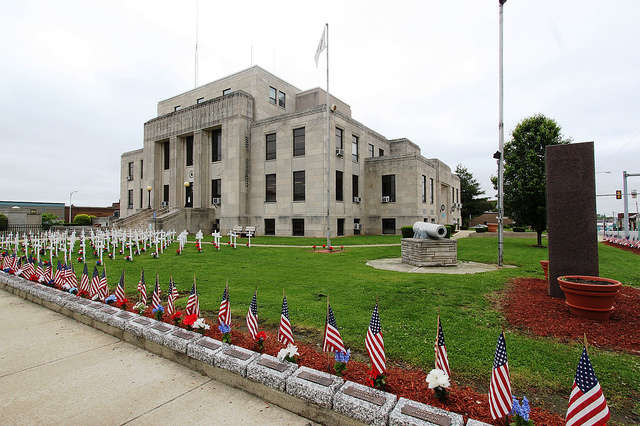 A 19-year-old American appeared before federal court this morning charged with two counts of terrorism: fleeing the country to join the Islamic State (ISIS) and allegedly attempting to supply "material support" to another foreign terrorist organization, according to federal prosecutors.
The teen stated before U.S. Magistrate Judge Susan Cox that he understood the charges and their potential penalties. He will remain in custody until his next hearing on Thursday.
FBI agents arrested Mohammed Hamzah Khan of Bolingbrook, Illinois before he was able to board his flight to Istanbul, Turkey at O'Hare International Airport on Saturday evening. Khan intended to meet with an online contact in Istanbul, who would have taken him to the ISIL in either Iraq or Syria.
"[I would] be involved in some type of public service, a police force, humanitarian work or a combat role," said Khan to FBI agents on Saturday night.
Authorities searched Khan's home following his arrest and discovered handwritten documents, in which he had expressed full support to the ISIS. Among these papers was a three-page letter addressed to his parents, Zarine Kahn and Shafi Ullah Khan. In it, he explains his reasons for fleeing America, which were largely motivated by an ever-growing animosity towards the "western societies."
"First and foremost, please make sure not to tell the authorities," wrote Khan. "We are all witness that the western societies are getting more immoral day by day… I do not want my kids being exposed to filth like this."
He wrote rancorously about paying taxes that he allegedly believes are funding the killing of his "Muslim brothers and sisters."
Khan had also included in the letter an invitation to his parents to join him overseas. As he was led out of the courtroom following the hearing, he gave a quick smile to his parents, who were both weeping.
As of today, there is no specific law in the United States that bars Americans from joining terrorist groups, but the there are antiterrorism laws that can be used to prosecute an American associated with such groups.
If Khan is found guilty, he can face up to 15 years in prison and a $250,000 fine, according to the United States Attorney for the Northern District of Illinois in a press release.
"We are the lions of war," wrote Khan. "My nation, the dawn has emerged."
FBI Director James Comey discussed his belief in homegrown terrorists in an interview on CBS's "60 Minutes," which aired this past Sunday.
"These homegrown violent extremists are troubled souls who are seeking meaning in some misguided way," Comey said. "And so they come across the propaganda and they become radicalized on their own, [through] independent study, and they're also able to equip themselves with training through the Internet, and then engage in jihad after emerging from their basement."
Reach Staff Reporter Allison Bajet here.