National
Abortion: Legalized Or Stigmatized?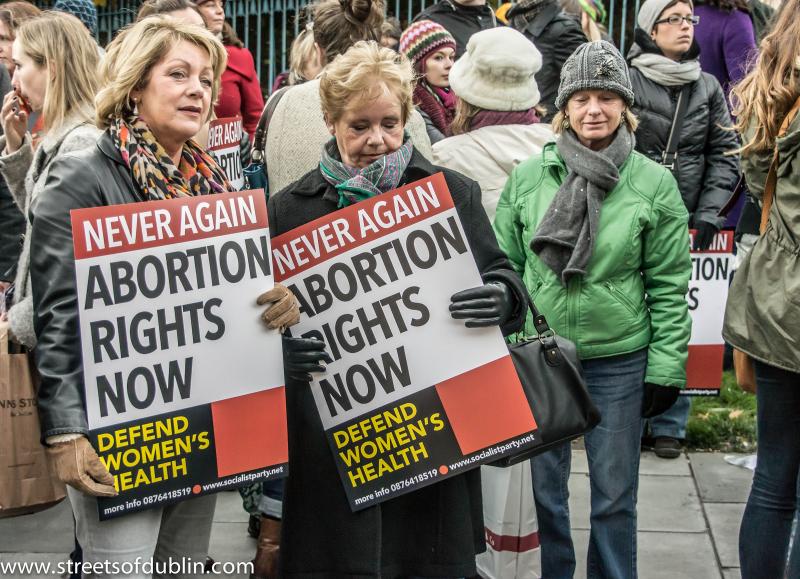 With an estimate of one in three U.S. women likely to have an abortion in their lifetime, what are states doing to help or prevent abortion?

Different states in the U.S. have adopted various approaches to tell the tale of abortion. Some have enacted vast number of barriers to abortion including creation of artificial divisions between abortion and other health services. Through these enactments the state implicitly sends across a message to women that their choice of abortion is immoral and wrong on many levels.

However, some states have come to the aid of women who choose to terminate their pregnancy by considering abortion as an aspect of reproductive health care.

The anti-abortion crusade has been expanding, especially in the last four years, as eight states have recently implemented laws making it mandatory for women to get ultrasounds before receiving abortions. Five states have banned insurance agencies to cover any abortion costs for government employees. To top it all, nine states have prohibited state money to drain to any group that assists in any kind of abortion services.

In total, since 2011, 230 abortion restrictions have been legalized. The ripple effect of continuous legislation of antiabortion laws led to the closure of many abortion clinics in Texas because recent laws requires abortion facilities to be of the same standard as hospitals.

SEE ALSO: For Abortion Foes, A National Strategy Built At The State Level

Some states have made persistent efforts in condemning abortion as a sin. They have gone to the extent of taking the aid of non-medicinal and non-legal opinions to paralyse people into rethinking their decision. In the Gulf of Mexico, state politics has joined hands with Christian churches and conservative pastors to send out the message of being pro-life and deeming abortion as a sin.

Religious leaders have gone on to making abortion a burning issue in Louisiana. The Americans United for Life now celebrate Louisiana as the most pro-life state in the country. This rejoicement was followed after Louisiana made it mandatory for abortion providers to have admitting privileges in hospitals.

This law, which was put into effect from September 1 onwards, has been contested by five abortion clinics in Louisiana as this law is expected to lead to the closure of many such facilities in the state.

A similar scenario has happened in New Orleans as well. Shanks, a member of the fundamentalist Christian group Operation Save America expressed his support to the progress of anti-abortion movement in New Orleans by saying "Last time we came here, there were 10 free-standing abortion clinics. One by one, they've crumbled," according to Los Angeles Times.

SEE ALSO: The Abortion Wars New Class Of Abortion Providers Helps Expand Access In California

If there is one state that stands out in the 'abortion war' it is California. With taking an opposite direction to most of the views harboured by majority of American states, California has passed laws which have made abortion easier to get, according to the political blog Think Progress. The Assembly Bill 154 was passed in October, 2013 making allowance for more practitioners, midwives and trained physicians to compensate for the state's shortage of abortion givers.

The stigma of having to take the 'walk of shame' on "abortion day" is slowly fading away, especially in California, as it is beginning to be thought of as a fairly acceptable choice made by women. Doctors are no longer the only practitioners who can perform vacuum aspirations, Nurses too have now been given that authority.

California has successfully taken the lead in enforcing the practice of abortion as a normal reproductive need for women. The sate has gone on to unite these 'othered women' with the other strata of 'morally conscious' women. Finally, there has been a breakthrough in the one sided tale of abortion storytelling.

Reach Staff Reporter Pallavi Jain here or follow her on Twitter.