Food
90 Percent Of Female Restaurant Workers Have Been Sexually Harrassed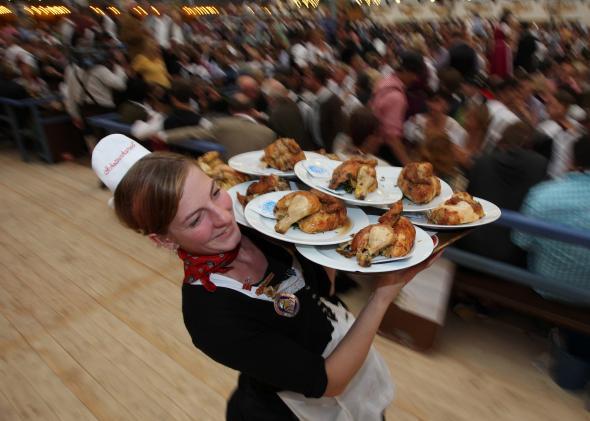 According to a
recent report
published by a restaurant workers' rights organization, over 90 percent of female restaurant workers have suffered sexual harassment while on the job.
But the hostility isn't only coming from customers (though one brave server wrote an epic response to the "financier bro" who groped her) - two-thirds of women reported being harassed by managers and 69 percent reported lewd comments from co-workers. More than half the women who reported harassment said it happened on at least a weekly basis.
The idea that female restaurant workers are there to (sexually) please their customers, as well as the managers who turn a blind eye to inappropriate behavior makes it so that those harassed tend to not report it, some in fear of retaliation. Servers already suffer from low wages because of stingy tippers - the least we could do is make sure their workplace isn't a hostile battleground.
Read more at Slate.
Reach Web Producer Ashley Yang here, or follow her on Twitter.