Music
9 Politically Active Musicians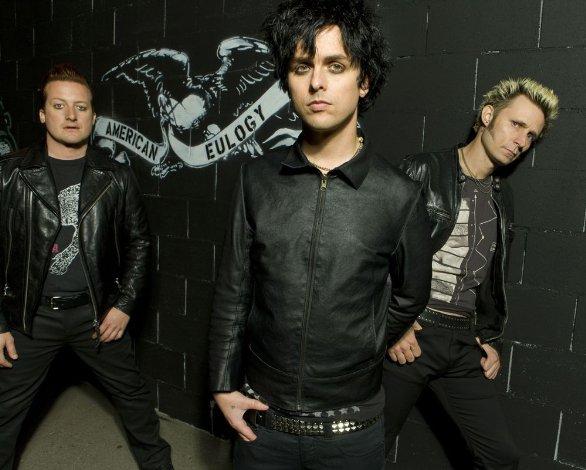 Whether it was the Beatles taking a stand against the Vietnam War with "Revolution" or the Sex Pistols critiquing Queen Elizabeth II and the English monarchy with "God Save the Queen," socio-political issues have long been intertwined with music.
Even now, this tradition still continues with some of today's biggest artists using music as a platform to talk about issues like LGBT rights, as well as critique the Bush and Obama administrations.
Here are 9 well-known artists fueled by socio-political issues.
Green Day
There aren't any better examples of today's politically active musicians than the members of Green Day. The punk rock band's seventh studio record "American Idiot" (2004) and its 2009 sequel "21st Century Breakdown" both feature many a politically-charged song, including (obviously) "American Idiot" and "Know Your Enemy."
"American Idiot" and "Holiday," in particular, were specifically targeted at the Bush administration and the state of America in 2004.
"21st Century Breakdown," on the other hand, featured broader themes, with lead singer Billie Joe Armstrong describing the album as "a snapshot of the era in which we live as we question and try to make sense of the selfish manipulation going on around us, whether it be the government, religion, media, or, frankly, any form of authority."
P!nk
Although P!nk doesn't usually touch on "serious" topics in her music, the singer is very outspoken on many socio-political issues, including LGBT rights and animal rights.
One of P!nk's rare songs to actually incorporate some of these issues was "Dear Mr. President," which was released on the singer's 2006 album "I'm Not Dead" and a staunch critique of the Bush administration.
With this song, the "So What" singer tackles the Iraq War and the No Child Left Behind Act, as well as Bush's stance on LGBT rights and supposed lack of empathy for lower class citizens.
Demi Lovato
Like P!nk, fellow pop singer Demi Lovato doesn't usually tackle socio-political issues in her music and often chooses to bring such topics up in interviews instead. A strong advocate for mental health issues thanks to her own personal experiences, the "Neon Lights" singer went to Capitol Hill to speak in front of Congress and push for a comprehensive mental health bill.
Lovato is also a outspoken supporter of LGBT rights. Her "Really Don't Care" music video was filmed during the 2014 L.A. Pride Parade (for which she was named Grand Marshal).
Lupe Fiasco
Lupe Fiasco has been very vocal about his anti-establishment views and has gained notoriety in recent years for his criticism of President Obama and the U.S. government, as can be heard in songs like "American Terrorist" and "Words I Never Said."
In an 2011 interview on CBS News' "What's Trending," the rapper called Obama and the United States of America "the biggest terrorist[s]."
"I'm trying to fight the terrorism that's actually causing the other forms of terrorism," Fiasco said. "You know, the root cause of terrorism is the stuff that the U.S. government allows to happen, and the foreign policies that we have in place in different countries that inspire people to become terrorists."
Talib Kweli
Another "socially-conscious" rapper, Talib Kweli addresses racism, police brutality, and many other political issues in much of his music.
Kweli frequently supports grass-roots movements on such topics and even flew to Tallahassee, Florida to participate in a sit-in at the governor's office to protest Florida's Stand Your Ground law in 2013. This summer, the rapper also travelled to Ferguson, Missouri to support the community's protesting of Michael Brown's shooting.
Rage Against the Machine
One of today's most politically active bands, rap metal group Rage Against the Machine often touches upon the domestic and foreign policies of current and former presidential administrations in its music.
Seeing the band as a way to raise awareness on these important issues, lead vocalist Zack De La Rocha has said, "I'm interested in spreading those ideas through art, because music has the power to cross borders, to break military sieges, and to establish real dialogue."
Anti-Flag
Punk rock band Anti-Flag is another band that is extremely well-known for its political activism with many of its songs focusing on human rights, class issues, and protesting wars. The group has also long supported organizations like PETA, Greenpeace, and Amnesty International.
Beyoncé
Along with husband Jay-Z, Beyoncé is a close friend and supporter of President Obama and First Lady Michelle Obama, having held a fundraiser on their behalf in 2012.
The singer is also an advocate for LGBT rights and women's rights, with her song "***Flawless" featuring a sample of "We Should All Be Feminists," a speech given by Nigerian author Chimamanda Ngozi Adiche.
Ted Nugent
While the entertainment industry is generally regarded as "liberal," we would be remiss to not include Ted Nugent, one of the Republican Party's most well-known supporters, on this list. The rocker's expressed his anger at Bush critics and Obama's re-election many times in interviews and on Twitter.
A big advocate of the right to bear arms, Nugent is also a board member of the National Rifle Association (NRA) and has run into many a conflict with animal rights groups over his stance on hunting.
Reach Entertainment Producer Michelle Tiu here and follow her on Twitter.