Entertainment News
10 Of The Dumbest Celebrity Arrests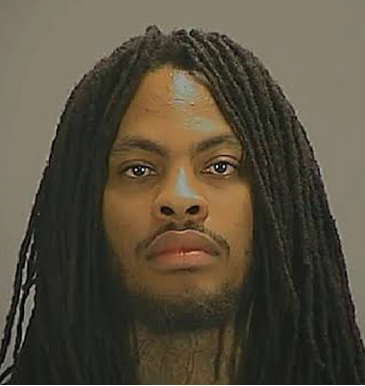 With the recent arrest of rapper Waka Flocka Flame for carrying a gun in the airport, it is time to look at some of the dumbest celebrity arrests.
1. Randy Travis
This country singer had quite the run-in with the law back in 2012 after he was arrested and charged with driving under the influence. After he was arrested, Travis went on to threaten to shoot and kill the highway patrol officers. To top things off, Travis was also naked when he was found by police. Probably not one of his best moments.
2. Shia LaBeouf
A very drunk LaBeouf was arrested in 2007 for refusing to leave a Walgreens store. LaBeouf set out that night to buy some cigarettes but he just kept forgetting to make his purchase. His first time in the store, he bought some pimple cream and went back to his hotel. After realizing he forgot the cigs, he changed clothes and went back to the store. He ran into the candy aisle and, to play off his clumsy mistake, he bought some gummy bears, again forgetting his cigarettes. LaBeouf put on a hoodie and returned to the store and at this point the security guard who had been watching LaBeouf was getting suspicious and asked what the actor was doing there to which LaBeouf responded by saying it was his worst nightmare. This response prompted security guards to put the actor in handcuffs. Walgreens eventually dropped the case but LaBeouf learned that he never wanted to drink and shop again.
3. Ozzy Osbourne
In 1982, Osbourne was arrested for public urination after he was found peeing on Alamo Cenotaph in Texas. He was also charged with public intoxication. The kicker to the story that makes it even more memorable, however, is the fact that Osbourne was wearing his future wife Sharon's dress at the time.
4. Winona Ryder
Ryder was arrested in 2001 after store clerks saw her stealing over $4,000 worth of products, having ripped the security tags off. Even though Rider was charged with grand theft, she has admitted that she did not feel bad about the crime because she did not physically hurt anyone.
5. Fred Willard
In 2012, the elderly actor was found partaking in very personal activities at an adult movie theatre. Willard was charged with lewd contact for the incident. Willard told Jimmy Kimmel that he probably won't listen to his wife anymore when she tells him to go out to the theatre. Either that, or maybe next time he should just go watch a Disney film instead.
6. Charles Barkley
The Round Mound of Rebound was arrested in 2008 for DUI after police pulled him over for running a stop light. Seems like just another crime for drunk driving initially, however it gets weird when we learn of Barkley's excuse for his actions. Barkley told the officer that he was in a hurry because he was going to pick up a prostitute to receive oral sex. Apparently Barkley had had relations with this particular woman in the past and he was eager to go back for more. He also offered to tattoo the officer's name on his bare behind if it would help him get out of the DUI. Oh, Charles…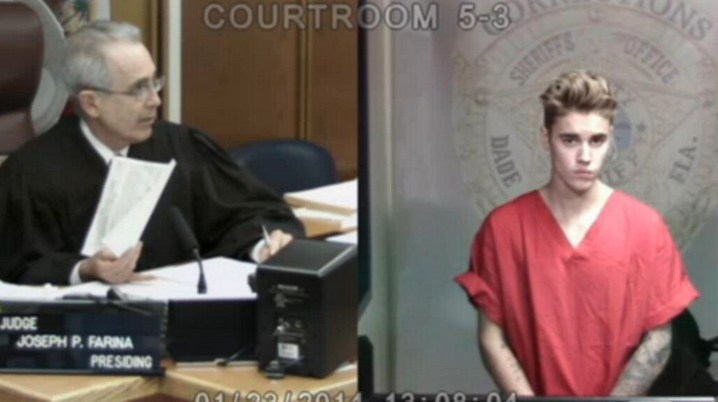 7. Hugh Grant
In 1995, Grant was arrested after police witnessed lewd contact between the actor and a prostitute. The two were in Grant's car on Sunset Boulevard. Obviously the act itself by Grant is enough to qualify him for the list, but the situation gets even worse. Grant was dating model Elizabeth Hurley at the time of his arrest. As you can expect, Grant and Hurley split shortly after.
READ MORE: The 7 Best Celebrity Mugshots Of All Time
8. Mel Gibson
Gibson's rant during his 2006 arrest tainted the actor's reputation and is one of the most memorable arrests of all time. Gibson was arrested on suspicion of drunk driving. During his arrest, Gibson went on a vengeful, anti-Semantic rant. Gibson remained violent as he arrived at the police station and yelled at anyone who seemed to make eye contact with him. In another low moment, he referred to a female sergeant as "sugar tits."
9. Justin Bieber
At last, we get to our famous pop sensation. Bieber was arrested in early 2014 for DUI, resisting arrest without violence, drag racing and driving on an expired license. Bieber was initially pulled over for speeding in a residential neighborhood. He spit profanity at the officers and was extremely unhappy to have been pulled over. Above all, the most memorable part of this arrest has to be his infamous, smiley mug shot.
10. Lindsay Lohan
It seems as if Lohan did not learn anything from her popular movie "Mean Girls." Lohan was arrested in 2012 for punching a Florida psychic who had once banned the actress. Lohan tried to escape the scene of the crime but was identified by the victim. There are many other arrests to choose from with this troubled actress, but I just liked the irony of Lohan being a mean girl herself.
Contact Staff Reporter Noah Camarena here, follow him on Twitter here.