Politics
7 Things You Need To Know About The California State Controller Race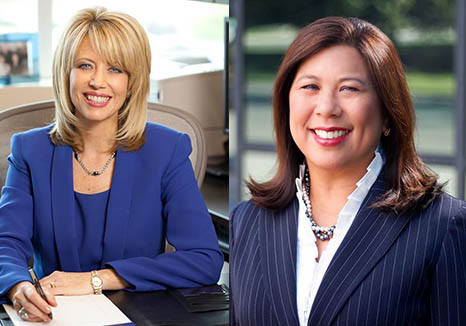 You may not have heard of state controller before, but the job is crucial to California's financial health.
The controller is the California's chief fiscal officer. This person oversees any and all spending of the state budget, audits public programs at the local and state level, and administers two huge public pension funds. A controller is elected every four years and one person can serve two terms at most.
Here's everything you need to know for the upcoming election:
1. Incumbent Democrat John Chiang is termed out, leaving Democrat Betty Yee and Republican Ashley Swearengin to compete for the seat.
Yee is a member of the Board of Equalization and has represented several counties throughout central and northern California, while Swearengin has served as the mayor of Fresno since 2008.
2. Swearengin finished first in the June Primary Election.
In California, because of the top-two system, voters can vote for any candidate regardless of their party affiliation. The top two candidates make it to the November election.
3. Even so, the latest poll has Yee leading the race by 14 points.
According to a field poll from last month, 46 percent of respondents supported Yee, while only 32 percent supported Swearengin. 22 percent were undecided.
4. Yee also has significantly more campaign funds than Swearengin right now.
Yee has about $500,000 in the bank right now, more than double Swearengin's $215,000.
5. If Swearengin wants to win the race, she needs to win L.A.
In the past, Republican candidates for public office have lost Los Angeles by significantly larger margins than the race as a whole. Getting those votes will be no easy task, though. Right now, Republican registration is almost 8 percent lower in L.A. County than it is in the state.
6. Swearengin is trying to paint herself as nonpartisan and has distanced herself from the GOP.
This may be smart for appealing to independents and democrats, but Swearengin should be careful not to distance herself too much from her base of Republican voters.
7. Both candidates say the state controller needs to work above party lines.
Although the candidates have gotten most of their funding from partisan groups, both have claimed they are not politicians.
Reach Web Producer Sophia Li here. Follow her on Twitter here.