Film and TV
7 Iconic Movies Filmed At USC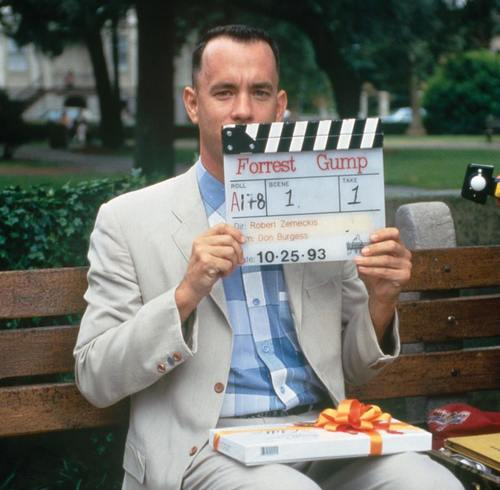 The University of Southern California (USC) will be celebrating its annual Homecoming on Thursday, October 16.
An event that welcomes back Trojan alumni, Homecoming will extend into the weekend to include gameday on Saturday, October 18 when the USC football team faces off against the Colorado Buffaloes at 3:00 pm.
In honor of Homecoming, here are 7 movies that were filmed at USC.
"Legally Blonde" (2001)
Due to its close proximity to Hollywood and its prestigious School of Cinematic Arts, USC is used as a frequent stand-in for other major colleges and universities.
In fact, the 2001 comedy "Legally Blonde," starring Reese Witherspoon as the bubbly Elle Woods, was partially shot at USC to create the Harvard campus seen in the movies.
Some on-campus locations you might recognize include the Bovard Administration Building, which served as Elle's dormitory, and Trousdale Parkway.
"The Social Network" (2010)
USC once again acts as a stand-in for Harvard in "The Social Network" (2010), starring Jesse Eisenberg and Andrew Garfield as Facebook co-founders Mark Zuckerberg and Eduardo Saverin, respectively.
A few scenes in the beginning of the movie were filmed inside Grace Ford Salvatori Hall and the Mark Taper Hall of Humanities.
"The Graduate" (1967)
The classic 1967 dramedy "The Graduate" uses a good chunk of USC's campus as a stand-in for UC Berkeley, which Elaine Robinson (Katharine Ross) attends in the film.
The Von KleinSmid Center acts as Elaine's dorm and the fountain at which Benjamin Braddock (Dustin Hoffman) waits for her is actually the fountain in front of Doheny Library and Alumni Park.
"Young Frankenstein" (1974)
Starring Gene Wilder and Cloris Leachman, "Young Frankenstein" is yet another classic film shot at USC.
The medical school at which Dr. Frederick Frankenstein (Gene Wilder) teaches is actually the Marshall School of Business' Hoffman Hall.
"Princess Diaries 2: The Royal Engagement" (2004)
One of USC's most often filmed locations, Bovard is once again used in the opening scene of "Princess Diaries 2: The Royal Engagement" (2004) as a stand-in for Princeton University during Mia Thermopolis' (Anne Hathaway) graduation.
Some other scenes were filmed on Trousdale Parkway and at Hahn Central Plaza.
"Herbie Fully Loaded" (2005)
Popular for graduation scenes in movies, USC is once again featured in "Herbie Fully Loaded" (2005) as the backdrop for Maddie Peyton's (Lindsay Lohan) high school graduation, which takes place in front of Doheny Library.
"Forrest Gump" (1994)
In the 1994 Academy Award-winning film "Forrest Gump," Forrest (Tom Hanks) graduates from the University of Alabama, which is actually represented by Bovard, before joining the army.
Reach Entertainment Producer Michelle Tiu here and follow her on Twitter.