Film and TV
7 Best Halloween TV Episodes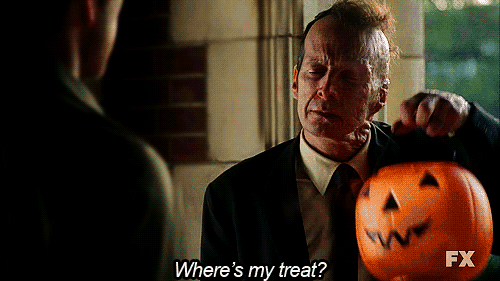 Halloween is the perfect opportunity to get into the spirit of ghouls, ghosts and goblins-- with our favorite TV characters, of course.
Though many television series attempt to make a perfect Halloween episode, these are seven shows that nailed it.
"Halloween" – "American Horror Story"
While it is certainly valid to say that any episode of any "American Horror Story" season would be a perfect show to watch before Halloween, there is no mistaking that this episode in particular was made to put fans in the holiday's spirit. The show reminds us that on Oct. 31, "the dead can walk freely."
READ MORE: Top Celeb Halloween Outfits This Year
"The Rocky Horror Glee Show" - "Glee"
What happens when you combine one of the best cult musicals and one of the most popular shows on television? Pure Halloween magic. This episode was such a success that the cast released an EP specifically for the episode.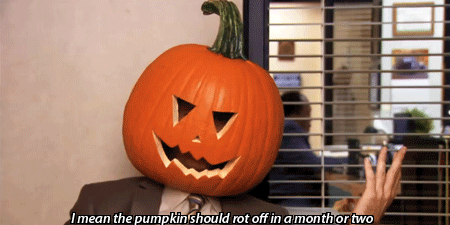 "Halloween" – "The Office"
If you watch this episode and have ever worked in an actual office on Halloween, you'll see why this is absolutely hilarious. With Dwight (Rainn Wilson) in a Sith costume and the added tension of the Jim (John Krasinski) and Pam (Jenna Fischer) romance, "Halloween" is a quintessential "Office" episode.
"Tricks and Treats" – "Freaks and Geeks"
Yes, everyone loves the cult favorite, "Freaks and Geeks." Though only on for one season, the TV gods blessed us by creating a spooky episode for the holiday. While this particular episode is not exactly creepy, it is ridden with angst and subtle comedy. After all, haven't we all tragically recalled that day that we realized we're too old to trick-or-treat?
"Halloween" – "New Girl"
Back when "New Girl" was actually funny, the cast managed to execute a hilarious Halloween-themed episode. Also, Sam (the hot, perfect doctor) officially begins dating Jess (Zooey Deschanel) so it can't get much better than that.
READ MORE: 7 Spooky Covers For Halloween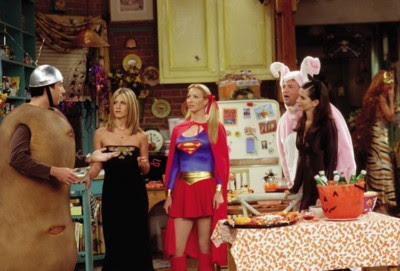 "The One With The Halloween Party" – "Friends"
Though it took eight seasons for "Friends" to finally make a Halloween episode, this one is pretty funny. Rachel (Jennifer Aniston) gives all of her candy (and money) to trick-or-treaters throughout the night, the friends throw a costume party and Sean Penn guest stars.
Virtually any "Treehouse of Horror" episodes
"The Simpsons" have been making people laugh for decades, but one thing the show is particularly known for is making fans eagerly await their yearly Halloween episodes. Beginning in 1990, these episodes never fail to be filled with references and hilarious guest stars.
Reach Senior Entertainment Editor Jillian Morabito here.