Film and TV
Why 'Guardians of the Galaxy' Is So Successful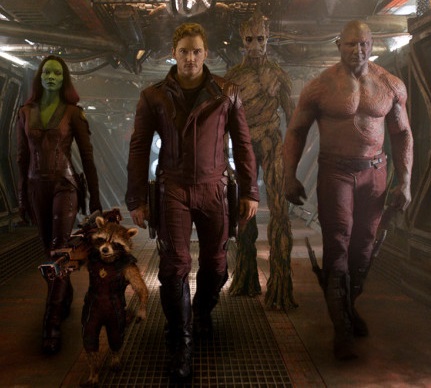 Marvel's "Guardians of the Galaxy" has grossed nearly $280 million in the domestic box office, making it the #1 movie of the year over comrade blockbuster "Captain America: The Winter Soldier." The movie even dominated the traditionally slow Labor Day weekend, grossing $22.2 million and nabbing the number one spot.

While it is easy to say the Marvel brand is a license to print money, heroes like Iron Man, Spider-Man, and Captain America were ubiquitous even before their movies.

Star-Lord? Gamora? Drax? It's hard to say they were household names before August, yet "Guardians" nonetheless became a smash hit. Its success goes beyond brand recognition.

READ MORE: Film Review: 'Guardians of the Galaxy'

A change of characters and scenery sets "Guardians" apart from the rest of the Marvel universe and gives the story the air of an original screenplay (only two characters appear in previous movies). Director James Gunn orchestrates the space opera with sharp and heartfelt direction, while maintaining the Marvel aesthetic of expansive visual effects, high stakes, and super-powered heroes.

And what life he gives the ragtag guardians! Our introduction to Star-Lord (Chris Pratt), a.k.a. Peter Quill, is heartbreaking and sympathetic, bridging his growth from a young kid to a smooth-talking space rogue. Connecting with Star-Lord serves as the launch pad to introducing Gamora (Zoe Saldana), an orphaned warrior raised in harsh times, Rocket (Bradley Cooper), a walking genetic experiment, Groot (Vin Diesel), a talking plant, and Drax (Dave Bautista), a vengeful fighter with an incapability to understand metaphors. The characters get weirder and weirder to the point where they could be the cast of some unknown comic book (sound familiar?). But clever writing, sharp direction, and solid performances from each member make each of these weirdos as relatable and empathetic as Star-Lord. No matter the personality type, there is always at least one guardian audiences can relate to.

That even includes Vin Diesel's performance as Groot. Who knew the words "I am Groot" could contain so much emotional depth? He is the epitome of a movie rife with substance beyond its spectacle.

Along with the genuine substance and emotion of the movie, a trove of comedic moments give the movie even more dimension. Easily Marvel's funniest movie, "Guardians" could reasonably be classified as a comedy as much as an action flick. Comedy and drama in "Guardians" do not work against one another, but beautifully synergize, making the movie appealing to an incredible variety of audiences and demographics.

And there is simply no ignoring a soundtrack featuring Marvin Gaye, David Bowie, the Jackson 5, and other hit 70s artists. Take a parent to the theater with you, and you'll hear them whispering the lyrics to every song. The hits are so old, they're new, and form a peculiar coupling with a hilarious space opera featuring a sentient tree and talking raccoon. The charm and nostalgia of the soundtrack is undeniable; it has taken off and become the top-selling album in America.

F.Y.I., saying you hated the soundtrack is a crime in twelve states.

What Gunn has captured in "Guardians" is a magical feeling most of us have not experienced since childhood; the joy of watching your favorite movie over and over again. The enjoyable completeness of the movie mirrors those days of old and pulls you to see it again. You'll also want to invite family and friends that have yet to experience the joy of traversing the cosmos to the tune of Blue Swede.

The enjoyment never ends with "Guardians," and it all explains the massive box office returns and critical praise it has rightfully received. It is one of few diamonds in the muck of movies in 2014.

Come and get your love, America. The Guardians of the Galaxy are here to stay.

Reach Staff Reporter Rex J. Lindeman here.