Arts+Culture
West Hollywood Is Returning To Its Former Glory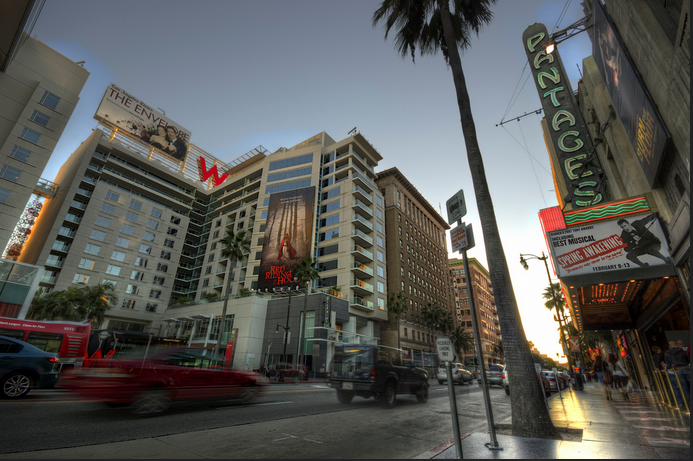 West Hollywood has been working overtime lately to bring back to life the vibrancy that once defined "The Creative City." WeHo has been known as a pinacle of culture since its founding in 1984, but in recent years, its flourishing humanities have taken a supporting role, as residents fight to maintain its identity as a gay-friendly city.
"'Enhancing the cultural and creative life of the community' is one of the guiding principles of the city's General Plan," says Michael Che, cultural affairs coordinator for West Hollywood. According to Che, the city aims to support the culture of WeHo by providing grants to artists through the Arts Grants program and by offering free events for Los Angeles residents.
To sprinkle some culture into the community this Saturday, the city hosted "A Day of Noir" in honor of National Literacy Month. This event was part of a month-long WeHo Reads: Noir celebration.
SEE ALSO: Glazed Donut Bistro: 'Donuts For Grown-Ups' Now Available In West Hollywood

A Day of Noir featured literary panels, poetry, jazz, art activities and theatre, and the night concluded in an outdoor screening of "Who Framed Roger Rabbit?" Notable events include "Femme Fatales, Hardboiled Dames and Dragon Tattoos: Examining and Expanding the Female Archetype in Noir" and "Charles Phoenix: Retro Southern California Slide Show."
Each panel, held in an auditorium at the West Hollywood Library, was live with discussion amongst authors, poets and even audience members. Residents in attendence were able to both listen to authors interact and speak to the authors themselves afterwards in an intimate signing and meet-and-greet.
WeHo Reads is not the only effort West Hollywood has made towards creating a literature-friendly city. For instance, West Hollywood's new library just celebrated its third anniversary and, according to Che, "West Hollywood has made a strong commtment to support literacy year-round."
Saturday's Day of Noir is just one of the many events the city has hosted to bring culture to its residents. In other efforts, the city has also created outdoor exhibits as part of its Art on the Outside program and held movie screenings in the park free of charge.
Giving residents access to cultural events, notably free ones, is certainly a step in the right direction to returning West Hollywood to the Creative City it once was. Stay up to date with West Hollywood's arts scene by visiting their arts and culture page.
Contact Staff Reporter Morgan Greenwald here.