International
Volcano Erupts In Japan At Popular Hiking Trail
On Saturday afternoon Japan's second-most active volcano erupted, killing and injuring dozens out for a Saturday hike.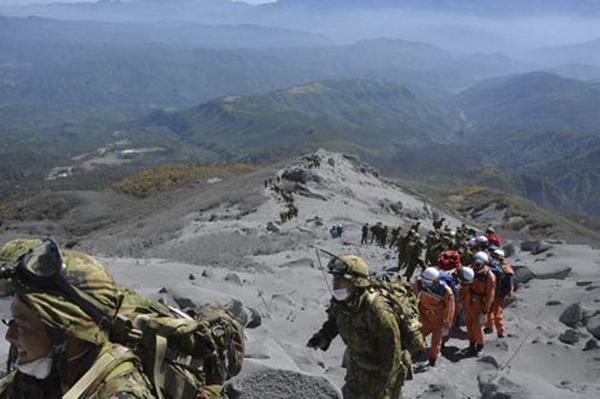 Rescue workers have tried to climb Mt. Ontake, which tops off at 10,000 feet, to find missing climbers,
Rescue was halted Sept 29 by dangerous ash and volcanic gas.
Japanese officials estimate 36 people have been killed and 59 injured.
Read more on SF Gate.
Reach Web Producer Arielle Samuelson here.