Arts+Culture
The Trojan Farmer's Market: A Shopping Destination For Food AND Fashion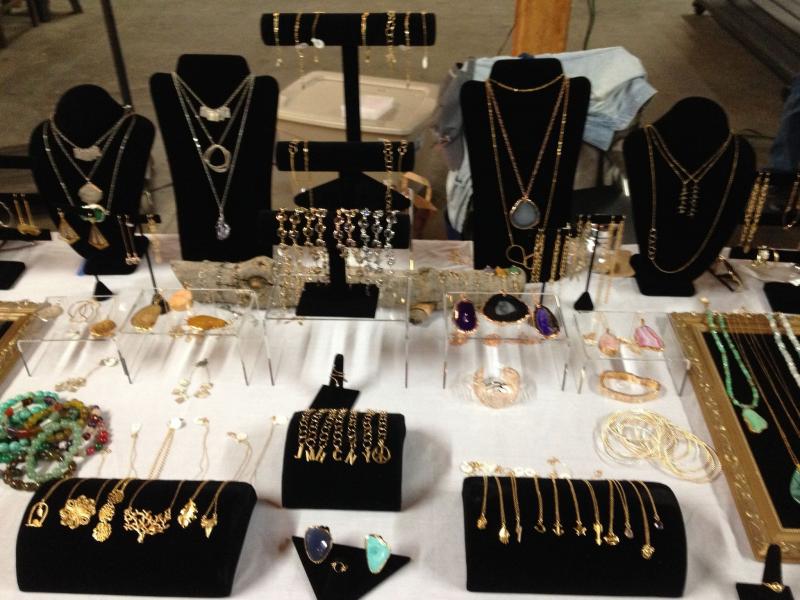 When you hear the words "farmer's market," the first thing that probably comes to mind is organic produce. The farmer's market at USC, however, takes its shopping selection to the next level by providing local jewelry designers and artists a place to display and sell their works.
The Trojan Farmer's Market is a weekly event organized in a joint effort by USC Hospitality and Undergraduate Student Government.
It occurs at USC's McCarthy Quad on Wednesdays from 11 a.m. to 3 p.m., featuring a variety of vendors selling locally grown products and different types of ready-made food. Additionally, artists have now joined the mix and begun to sell their unique creations to market shoppers. Handmade jewelry has become especially popular.
READ MORE: The Farmers Market: Better Produce Or Just Hype?
Kisha Hicks participates every week in the market, selling her Wilma & Ethel brand of jewelry. Hicks' interest in jewelrymaking started at the age of 16. She didn't take the passion seriously until graduating from the Fashion Institute of Design and Marketing with a degree in Product Development. From there, she began designing her own jewelry line, which she describes as "heavy in natural themes and bohemian textures." 90 percent of her pieces come from her own designs, while the other 10 percent consist of her working with different designers to create unique pieces.
"Kisha's background in product development has helped her a lot with her jewelry business," said Hicks' mother. "She knows how to put a product out there and make people buy it."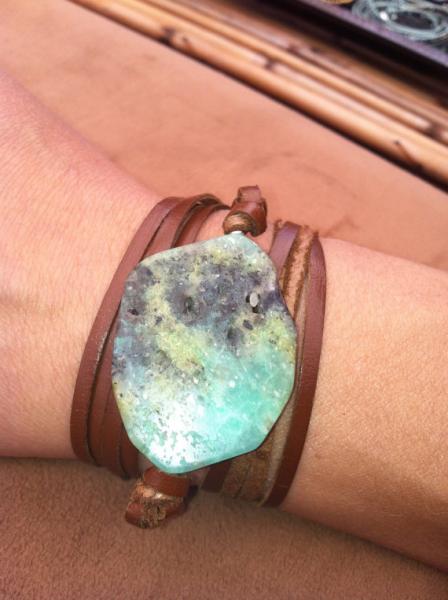 Hicks started selling at the USC Farmer's Market upon recommendation from a friend. She also sells her jewelry at other markets in the area, including ones in Beverly Hills, Venice, Brentwood and Melrose – Celebrities have even purchased some of her items.
Hicks founded her company in 2006 and is currently based in Downtown Los Angeles. According to her website, "Wilma & Ethel is an authentic jewelry collection that caters to the Single Career girl and the Working Mom alike." The name of her company originates from the names of two famous 50's females – Wilma from "The Flintstones" and Ethel Mertz from "I Love Lucy."
Her website goes on to say, "[The] jewelry, like [the] company name, has an overriding motif – Girlfriends. Girls who work together, play together, share memories together – this is Wilma & Ethel."
READ MORE: Fall Trends That Still Work For Hot Weather
Zina Lee is another jewelry designer with SoCal roots. Lee's company, ZYL Collections, specializes in handmade earrings, necklaces and bracelets made from quality materials.
Lee's interest in participating in the Farmer's Market at USC stemmed from her own collegiate roots. Yep, you guessed it – she's a Trojan! Lee graduated from the Annenberg School for Communication and Journalism with a Bachelor's Degree in Communications.
"I worked in corporate America for a while after graduating, but I wasn't happy and realized my true passion was making jewelry," said Lee. "I wanted to come back and be able to sell my jewelry to my Alma Mater."
Her jewelry caters to women ages 20-50. She also sells the pieces on Etsy, where she promises that "every piece is carefully made and chosen from the heart for you to enjoy."
READ MORE: 7 Perfect Back-To-School Trends For Fall
Kate Tevebaugh has a different view when it comes to the world of fashion. All of the jewelry in her line, Bali Buddha, is made and produced in none other than Bali. She first traveled to the Indonesian island with no intention of creating a lasting business venture. However, the relationships she created with people and families there convinced her to make her travels a permanent part of her life.
"The company formed because I wanted a reason to be able to go back to Bali often," said Tevebaugh. "I'm actually not interested in the fashion so much as I am in Bali and it's culture." She now travels there two to three times per year, working with a variety of artists to bring new and different pieces back each time.
Tevebaugh believes a college campus is the perfect place to sell jewelry - her pieces specifically - because it houses the ideal demographic for popularizing her style of jewelry. College kids are "hip, stylish trendsetters and will put Bali Buddha on the map," she explains.
So whether you're buying a stylish new accessory for yourself or an awesome gift for a relative, the ability to purchase unique hand-made jewelry from the Trojan Farmer's Market has definitely turned it into a one-stop shopping destination.
Contact Staff Reporter Cassidy Waters here or follow her on Twitter here.