NFL
Patriots Fans Need Not Worry After Early Loss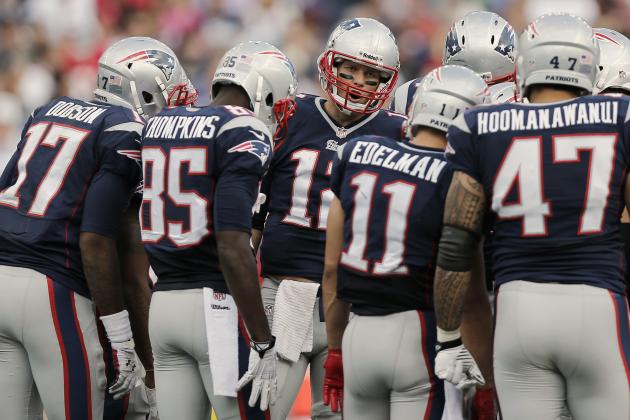 The New England Patriots lost their season opener 33-20 to the Miami Dolphins and are in last place in the AFC East for the first time since 2003.
Okay?
Anyone care to remember what happened in 2003? Well, they lost to Buffalo in the first game of the season. Big time. Like 31-0 kind of big time. Then they went a very mediocre 2-1 over the next three games to sit at .500 four games into the season. Then THIS happened.
So they lost a game Sunday. The first one. And three other teams won a game. Their firsts.
Look, the Patriots were bad in the second half. Actually, just really quite awful. The offensive line was as effective as college football's BCS system. Tom Brady displayed the accuracy of Wild Thing. The impenetrable defense looked more like a post-1989 Berlin Wall.
And it's okay. Really, anxious New England fans. Really, overreacting AFC East fans. It's okay.
The Patriots looked terrible Sunday afternoon, but it's one game. After a deflating, blowout loss to the Bills in 2003, the Patriots looked more like the previous year's 9-7 team than the 14-2 Super Bowl champion juggernaut that developed over the next 16 weeks.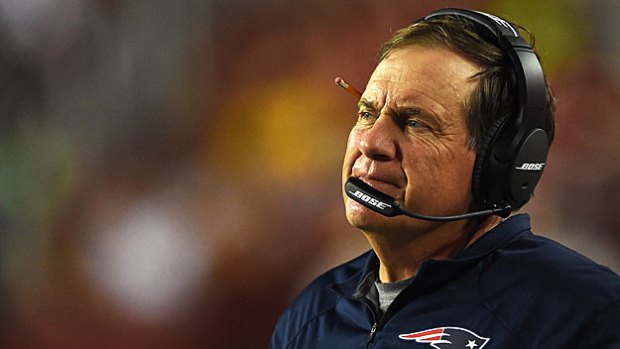 We—myself included—have grown accustomed to a fast-paced, pass-heavy, offensive tour de force. But the Super Bowl champion Patriots weren't that team. They ran the ball. A ground and pound grind opened the door for Tom Brady to make key throws when necessary, but the team wasn't reliant on Tom Terrific to put up 30 points a game. The defense wasn't always pretty, but it was gritty. It was a nose-in-the-dirt, scrappy, tenacious unit that played 60 minutes every game, every week, every year.
The offense wasn't Brady to Moss. It wasn't Brady to Welker. It was Brady to Brown, Brady to Givens. Rob Gronkowski didn't exist, but you know who did? A linebacker named Mike Vrabel. He caught touchdown passes. Kevin Faulk caught direct snaps and turned them into two-point conversions.
Is that the team I saw yesterday? No. But I saw glimpses. I saw a strategy being utilized by a team that realized it's not built for the spread offense. Is Shane Vereen the next Antowain Smith? Maybe. But only time will tell.
Belichick is a master of adjustments. He was watching film yesterday, and you can bet he wasn't alone. The Patriots don't take disappointment lightly; but they don't dwell on it either.
Week 2 will be better than Week 1. And you know, Week 3 might be better than Week 2. But the Patriots aren't looking that far ahead. They take every season one day at a time.
For now, in the words of ESPN's Buster Olney, "Today will be better than yesterday."
You can reach senior sports editor Matthew Tufts here or follow him on Twitter.