Commentaries
Rush Limbaugh Spawns Outrage Over "No Means Yes" Comment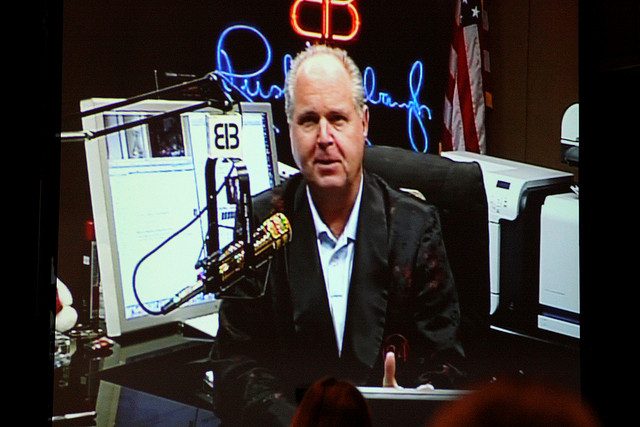 Conservative radio pundit
Rush Limbaugh
had something to say about Ohio State University's new
sexual assault policy
that requires partners to get consent for every sexual act that takes place. "Seduction used to be an art. Now, of course, it's 'brutish' and it's 'predatory,'" he stated Monday, on his radio show.
His comment is in regards to part of OSU's agreement to strengthen policies on sexual assault and harrassment, an action that removes the university from the list of 79 colleges under federal investigation for the way they handle sexual violence reports.
"Consent must be freely given, can be withdrawn at any time, and the absence of no does not mean yes," he paraphrased from the agreement, in a tone of mockery and disagreement.
"How many guys, in your own experience with women, have learned that no means yes if you know how to spot it?.. Are these not lawsuits waiting to happen?"
This triggered indigation from many around the web.
Read more on TIME.
Reach Web Producer Belinda Cai here and follow her on Twitter here.