NFL
NFL Quick Hits: Seattle, Minnesota, Detroit Dominate Week 1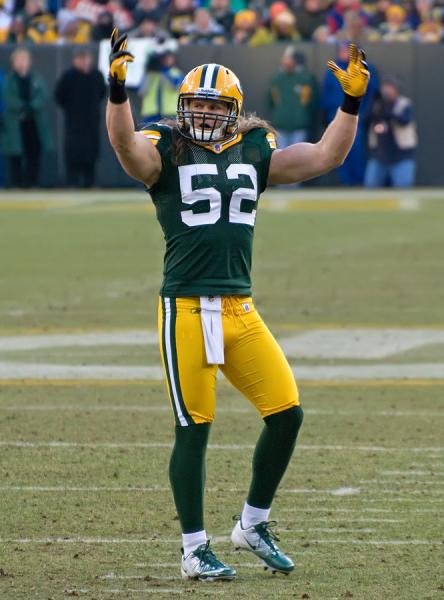 For those of you unfamiliar with my weekly (supposed-to-be) Tuesday column, this isn't a recap of every NFL game of the past week. Rather, what I do is provide you with some of my own takeaways from each game, and things that I think are important going forward. Now, without further delay:
Seahawks 36, Packers 16
- The multiplicity of Seattle's offense is so hard to defend simply because of the talent it possesses. Offensive coordinator Darrell Bevell did a terrific job of making the best uses of his players and playing to their strengths. The offensive line has also vastly improved from years past, with notable play especially from guards James Carpenter and JR Sweezy, who are barely recognizable from the players they were last year.
- I really like the Packers' creativity on defense with Julius Peppers and Clay Matthews especially, lining up both players on the same side at times, putting Peppers at defensive tackle, having Matthews rush from a middle linebacker position, etc. Tramon Williams, Sam Shields, and Casey Hayward also make up one of the better cover-secondaries in the league. But that offensive line, especially the right side now that Bryan Bulaga is hurt, could be an issue.
Eagles 34, Jaguars 17
- Between Chris Clemons, Red Bryant, Andre Branch, Sen'Derrick Marks, and Ziggy Hood, Jacksonville has a lot of depth and pass-rush ability up front. Another spot they have depth is at receiver, where rookie Allen Hurns went off for 110 yards and two touchdowns. Trojan alum Marqise Lee, Cecil Shorts, and Allen Robinson (not to mention Justin Blackmon) are also talented playmakers who should help a lot in the future.
- The Jaguars have the best pass rush they've had in a long time, but the Eagles' offensive line has to pass protect better. Too many hits on Foles.
Jets 19, Raiders 14
- Impressive job by Derek Carr going through his reads under pressure. He looks like a franchise quarterback in the making.
- Nice movement and pocket presence by Geno Smith. He isn't athletic like Michael Vick, but his instincts in the pocket were fun to watch. Now, about that whole accuracy thing…
Bengals 23, Ravens 16
- Wallace Gilberry showed well in his debut as a starter with his two sacks. If Geno Atkins stays healthy this year, the Bengals might have the best defensive line in football.
- Guard Kelechi Osemele returned to his dominant form he showed during Baltimore's Super Bowl run two years ago. He along with the Cowboys' Travis Frederick come to mind as two of the most fun to watch out of all NFL interior offensive linemen.
Dolphins 33, Patriots 20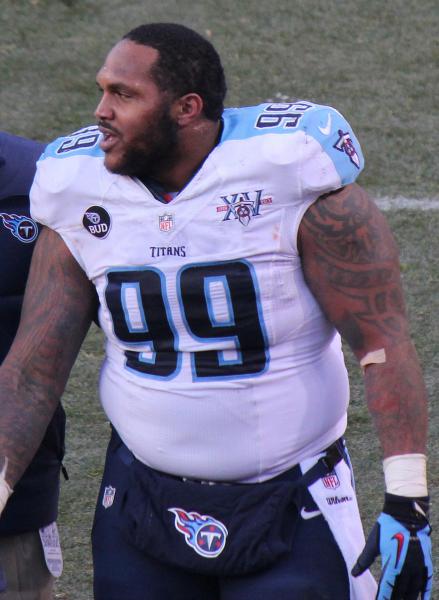 - Julian Edelman is such a versatile threat; he isn't great at any one thing, but he's pretty darn good at just about everything. Good to see Jamie Collins on the field for plenty of snaps, and that hit and forced fumble on Mike Wallace was a really nice reactionary play. New England's run defense, however, is a concern. And Tom Brady, who I thought was inaccurate at times last year, is still having consistency issues.
- Way to rebound by Mike Wallace, who recovered from a couple miscues early in the game to show why he got $30 million guaranteed.
Titans 26, Chiefs 10
- Jake Locker looks really good, and is getting rid of the ball quickly and accurately. He doesn't seem to be going through many reads, but that's okay as long as he takes care of the ball. Also, Jason McCourty might be the best cornerback you haven't heard of.
- Terrible day for the Chiefs. Not only did they lose big on the scoreboard, but they also lost two defensive mainstays, Derrick Johnson and Mike Devito, to Achilles injuries. Their offensive line could also use some work. It could be a long year in KC.
Bills 23, Bears 20
- The Bills defensive line looks great, with Mario Williams beating up on Bears right tackle Jordan Mills all game long. The issue for the defense will be in the pass game, where they lost coverage specialists Kiko Alonso and Jairus Byrd before the season even started.
- Jay Cutler is who he is. He's not going to play within the confines of any system and will usually make a few errors that will cost his team dearly.
Texans 17, Washington 6
- RGIII doesn't look that comfortable in Jay Gruden's offense so far, part of the reason for that being the inconsistent pass protection from his offensive line. It's only been one game, but early feedback isn't exactly encouraging.
- JJ Watt will be a Hall of Famer after his career is over, barring serious injury. He is dynamic. Brooks Reed had a really good game too, which is good to see after a subpar year last season. They'll need him even more in Jadeveon Clowney's absence.
Vikings 34, Rams 6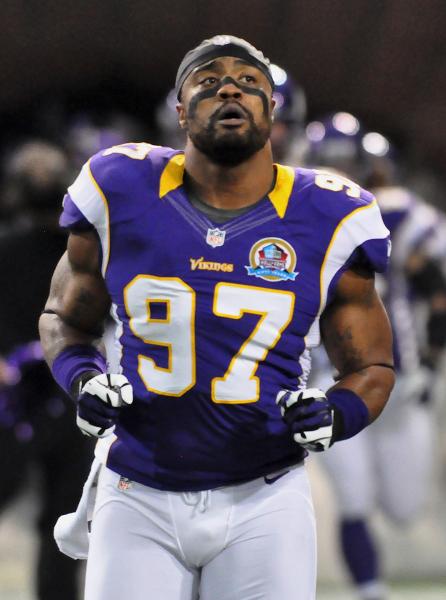 - The Viking defense has some really good, young players. There was some question over Everson Griffen's big contract last offseason, but I supported locking up a player who can line up both inside and outside and get pressure on the quarterback from anywhere. It's also good to see Harrison Smith healthy, getting a pick-six. The Vikings look like they're in for a big year, with playoff contention if they get solid quarterback play.
- Well, that escalated quickly. The Rams have all the talent in the world, but for whatever reason they just haven't been able to develop it. Jeff Fisher is an experienced coach, but the lack of player and overall team development is cause for worry about the other coaches Fisher has surrounded himself with. They have a weakness at quarterback, but isn't this defense supposed to be better?
Steelers 30, Browns 27
- Cleveland running backs Terrance West and Isaiah Crowell look really athletic, and should be more than capable of carrying the load should Ben Tate miss extended time.
- Antonio Brown absolutely destroyed Joe Haden, and it wasn't really close. Haden seems to live off reputation more than his actual play—if you look at my piece on Haden, you'll see that he has some flaws to his game, mostly in his quickness and footwork. Nonetheless, Antonio Brown is an elite receiver without question.
Falcons 37, Saints 34
- Second-year linebacker Paul Worrilow is a really good player. His reliable tackling and athleticism will help the Falcons forget about Sean Weatherspoon's absence this year. And Matt Ryan looks like he's finally ready to challenge for a spot in the tier above the "franchise quarterback" level. Also, many of the plays made by the Falcons in this game--Roddy White scoring a touchdown, Devin Hester's 99 receiving yards, Antone Smith's 54 yard touchdown reception--came from players who weren't on the team last year (White was injured and clearly below 100% for the entirety of last season). Good job by the Falcons front office going out and getting players who can help them win games right away.
- Brandin Cooks is already fitting in—he ran some really good routes, not just simple plays designed for him. Some of his touches (like his three yard touchdown) were close to the line of scrimmage, however, as the Saints will try to use him similarly to how they have used Darren Sproles over the years.
49ers 28, Cowboys 17
- 49ers running back Carlos Hyde is already getting significant snaps, including on third down, where pass protection skills are essential for any running back. This means the 49ers must trust Hyde. He also looked more dynamic with the ball in his hands than Frank Gore did, and I wouldn't be surprised to see Hyde start at some point this season.
- When your defense is as lacking of talent as Dallas's is, they should at least be able to rely on their established starters (and the players Jerry Jones gave $50 million to in free agency) to do their jobs reliably. Cornerback Brandon Carr was repeatedly beaten by Anquan Boldin, and even more unforgivably, made a huge mental error in zone coverage that left Vernon Davis wide open for a touchdown. It appeared that Carr should have been playing his deep-third of the field, but he instead cheated over toward the deep middle, leaving Davis wide open in the zone Carr was supposed to have covered. Physical errors happen, but mental errors are totally avoidable. Speaking of which, WTF Tony Romo?!
Panthers 20, Bucs 14
- Kelvin Benjamin looks like he's in for a big year. Props to Derek Anderson for getting Benjamin and Greg Olsen the ball without throwing any interceptions—although he was close on the Panthers' last drive. The offensive line held up reasonably well too. The secondary will probably look a lot different when they go against quarterbacks not named Josh McCown, though.
- Gerald McCoy is so quick off the ball. He looks like he brought his game to an even higher level this year, and should be in the Defensive Player of the Year conversation.
Broncos 31, Colts 24
- Nice game from Anthony Castonzo, who contained Demarcus Ware on Andrew Luck's blindside. Ware's sacks came when Luck moved out of the pocket, which isn't Castonzo's fault. Luck needs Castonzo to give him some help this year, especially because the rest of that offensive line is not good.
- Peyton Manning has never really had a game breaker like Emmanuel Sanders before. Sanders presents a whole new dynamic element that can be used in many facets of the offense, a little like Percy Harvin.
Lions 35, Giants 14
- I would give Week One's two best offensive performances (and arguably, overall team performances) to Seattle and Detroit. Detroit's offense is so diverse, with so many weapons. And their first round pick tight end Eric Ebron didn't even have a reception! The yards-after-catch ability of Golden Tate and the one-on-one abilities of Ebron and Joseph Fauria are deadly compliments to Calvin Johnson that he's never had before. Also, Ziggy Ansah is in for a huge year. He'll be an elite defensive end before long.
- Giants left tackle Will Beatty is not very good. He was going against the talented Ansah for much of the night, but Beatty was still a problem in both the pass and the run game. He is clearly not living up to his near-$39 million contract.
Cardinals 18, Chargers 17
- Arizona's defense played a lot better than I expected with all of their offseason personnel losses. How about Larry Foote! He was one of their best players last night, and repeatedly made plays in the backfield. He also had the pass deflection on fourth down that sealed the win for the Cardinals. Additionally, Michael Floyd has taken over as the Cardinals' top receiving threat. Larry Fitzgerald clearly doesn't have the athleticism he used to.
- Jeremiah Attachou is a stud. In his first-ever NFL game, he was arguably the Chargers' best player. He blocked a punt, made special teams tackles, and forced a sack-fumble on Carson Palmer that put San Diego in scoring position. With Melvin Ingram, Dwight Freeney, Jarrett Johnson, and now Attachou, the Chargers are very deep at outside linebacker. Even though they lost, the Chargers are still a force to be reckoned with.
Reach Staff Reporter Andrew McKagan via e-mail here or on Twitter here.