California
Proposition 45 Could Reinvent Health Insurance In California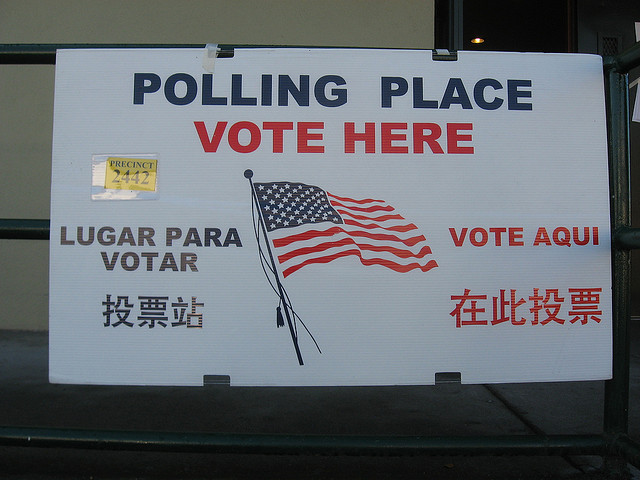 Proposition 45, one of the heavily debated bills to be voted on in the Nov. 4 election, will create significant changes for both insurance providers and members of the public if it is passed and made into law.
Known to supporters as the Insurance Rate Public Justification and Accountability Act, the bill is an initiated state statute that would require any changes to health insurance rates to be approved by the California Insurance Commissioner before taking effect. Under the bill, any health insurance rate changes would be required to be made public, and would also necessitate a judicial review before being put into place.
Under the proposed law, any claims made by health insurance providers would be reviewed to ensure the accuracy of information submitted to the Insurance Commissioner. Any health insurance provider wishing to make changes to health insurance rates would be required to justify those changes to the Commissioner.
SEE ALSO: Proposition 2 May Help State Debt But Hurt State Schools
The bill would also prohibit health, auto and homeowner insurers from discriminating against potential policy-holders based on their credit history, or a lack of prior insurance coverage.
The bill has gained substantial backing from many supporters who believe that this bill offers the accountability and transparency that is currently lacking in the health insurance system. There is also a distinct amount of opposition, who believe that the bill is dangerous.
Many argue that Proposition 45 allows one politician, or governing body, too much power under the law. A power that they argue should be left in the hands of doctors and patients – not an elected Insurance Commissioner.
"Proposition 45 is bad for consumers," said Kristin Olsen, California State Assembly Republican Leader-Elect, in a phone interview Thursday.
"To politicize rate settings increases cost, grows bureaucracy, and should be left in the hands of an independent contractor," Olsen said. "It is part of an elected office. Whether or not it's democratic or republican [is irrelevant], it's not healthy to politicize [insurance rates].
SEE ALSO: L.A. Board Of Supervisors Face Historic Changes
A proponent of the bill and the current Insurance Commissioner, Dave Jones, does not believe that politics will be an issue if the bill passes.
"The California Department of Insurance has over 25 years of experience implementing insurance rate regulation in an objective and non-political fashion," Jones said in a phone interview Thursday. "Proposition 45 gives California the same authority that 35 other states have already given to their Insurance Commissioners to reject excessive health insurance rates."
With the election a mere six weeks away, voters still have time to research the issue before making an informed decision at the polls on Nov. 4.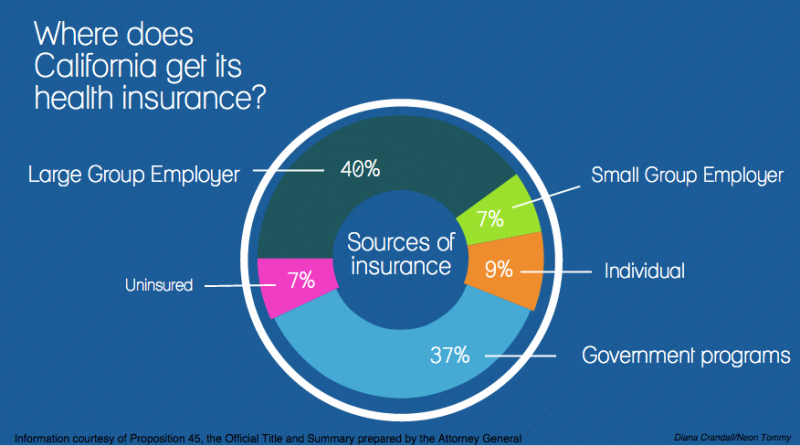 Proposition 45 Fast Facts:
1. Proposition 45 is on the Nov. 4 ballot. Passing it could change who has access to healthcare in California.
2. Increased state administrative costs to regulate health insurance are a result of the bill. These costs would be funded by fees paid by health insurance companies.
3. Consumer Watchdog is an organization that is in strong support of the bill. Californians against higher healthcare costs is in strong opposition to the bill.
4. Currently overseeing health insurance in California is the Department of Managed Health Care (DMHC) or the California Department of Insurance (CDI). According to Proposition 45, neither DMHC or CDI have any control to reject or approve health insurance rates before they take effect.
5. If Proposition 45 is passed, DMHC will continue to regulate "certain types of health insurance", and have the "authority to review certain health insurance rates". Based on the bill, the CDI will have to the final say in regulating the insurance.
Reach Associate News Editor Diana Crandall here. Follow her on Twitter here.