Religion
The Pope's 10 Tips On Being A Happier Person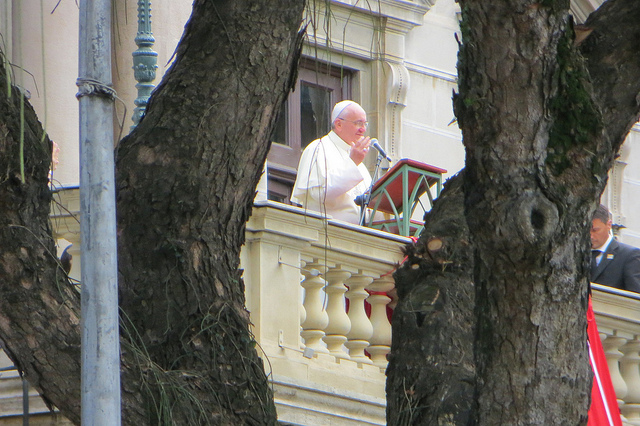 In an interview with Argentine magazine
Viva,
Pope Francis revealed 10 tips on being a happier person, accumulated from his own life experiences.
1. "Move forward and let others do the same." Basically, the Roman version of "live and let live."
2. "Be giving of yourself to others." Generosity is how we avoid being egocentric and stagnant in our ways, he said.
3. "Proceed calmly in life."
4. A healthy sense of leisure. Consumerism has "brought us anxiety" - people should spend leisure time in healthier ways.
5. Sundays should be holidays. For that elusive family time.
6. Be innovative in creating dignified jobs for young people. Knowing that opportunities for self-fulfillment are available keeps youth looking toward the future (and away from drugs).
7. Respect nature. Environmental degradation "is one of the biggest problems we have."
8. Stay positive. Negativity is unhealthy for the mind and an indicator of low self-esteem.
9. Stop trying to convert others to one's own religion. Because everyone's beliefs and identities deserve respect.
10. Work for peace. "Peace gives the impression of being quiet...[but] it is always proactive."
Read more at The Higher Learning.
Reach Web Producer Ashley Yang here, or follow her on Twitter.