USC Sports
Penn State's NCAA Sanctions Lifted Due To Progress, Why Not USC's?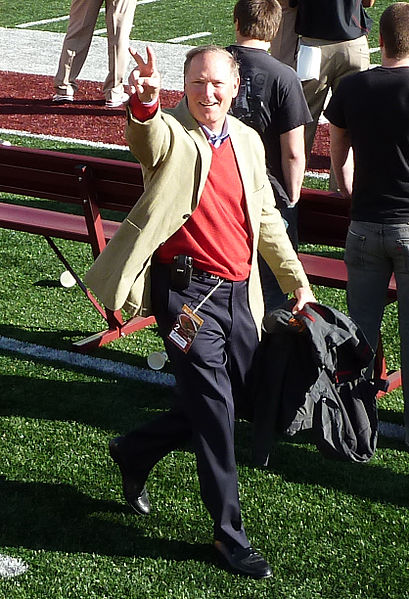 I'm not mad that the NCAA restored Penn State's bowl eligibility and that the school will get all of its scholarships back next year. This was a unique case in which the NCAA had harshly punished Penn State for the Jerry Sandusky incident, despite the university not breaking any NCAA rules. A case involving a coach sexually abusing children should not be dealt with by the NCAA, but rather the United States criminal justice system.
The problem I have with this story came after I read the first sentence in the NCAA's press release on the subject.
"Due to Penn State University's significant progress toward ensuring its athletics department functions with integrity, the NCAA Executive Committee today eliminated the school's postseason ban, effective immediately, and will return the full complement of football scholarships in 2015-16."
The key word here is progress. Penn State hired a new president, athletic director and coach after the scandal. Sure, their current head coach James Franklin was accused of questionable actions in a rape case just a few months ago while coaching at Vanderbilt, including contacting the rape victim. Hiring him, however, was considered significant progress by the NCAA compared to a head coach who knew that a member of his staff was molesting children and did nothing to stop it.
USC was handed similar sanctions after the school actually broke NCAA rules. Now, you can count on one hand the number of schools that were dealt punishments as severe as USC's after the Reggie Bush situation. But if a school violates anything in the NCAA rulebook, the NCAA has the right to impose appropriate discipline.
After schools like Miami, Ohio State and Oregon received significantly lighter penalties after breaking NCAA rules, it was clear that the NCAA, like how it dealt with Penn State, made a mistake. And the NCAA correctly revised its original ruling after Penn State demonstrated progress.
But USC also hired a new president, athletic director and coach in the wake of its scandal. USC now has the largest compliance office in the country. USC's athletic director, Pat Haden, is a member of college football's 13-man playoff selection committee. The athletic department has certainly cleaned up its image. Yet, only 52 USC players on scholarship made this past weekend's trip to Stanford, way down from the NCAA-regulated amount of 85 scholarship players. USC has still felt the aftershocks of an incident that occurred a decade ago, despite also making significant progress.
USC has bigger things to focus on though rather than complaining about hypocritical NCAA stances. The football team is 2-0 and looks well on its way towards having a special season. The progress that the Trojans have made is remarkable, even from just a year ago.
The NCAA has opened up a Pandora's box with their Penn State decision, since schools can now have their punishments alleviated if they show compliance and progress. USC has the right to wonder why it wasn't the first school to be involved in this new model.
Reach Senior Sports Editor Max Meyer by email.