Nation and World
UPDATE: Lead-Up To Obama's Address on ISIS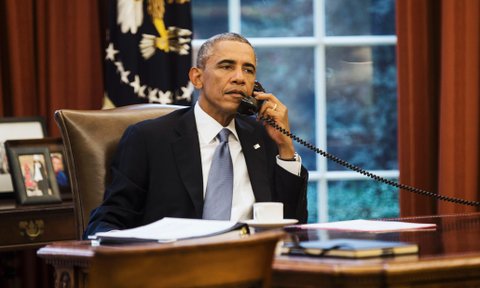 UPDATE 4:35 p.m.
Saudi Arabia indicates that it will grant U.S. request for anti-ISIS training program.
The country said it will agree to provide bases to train opposition fighters, reports The New York Times.
The announcement comes as Secretary of State John Kerry prepares to plan to Saudi Arabia for a strategy session.
4:00 p.m.
Obama is expected to announce future airstrikes against Islamic State militants in Syria for the first time in a televised address tonight.
The Guardian reports that the U.S. is planning a "sustained and systematic campaign of airstrikes" against ISIS that will include targets in Syria. This is part of Obama's more aggressive plan to defeat the group.
Obama is also expected to announce the deployment of additional personnel to Iraq to help combat ISIS insurgents.
The president is expected to seek backing from Congress for further training of Syrian opposition groups. He is also expected to stress that there is no direct threat to the U.S. at the moment.
Read more at The Guardian.
Reach Web Producer Rebecca Gibian here and follow her on Twitter here.