Los Angeles
North Hollywood Questions Proposed Minimum Wage Hike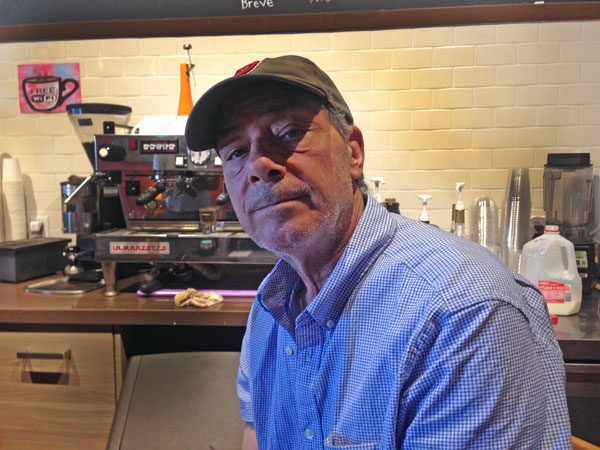 Los Angeles Mayor Eric Garcetti's proposed minimum wage increase has reignited a debate in the North Hollywood Arts District about raising living standards versus keeping business in the city.
"I start employees at $10 an hour," said Bob Romanos, owner of Bob's Espresso Bar on the district's Lankershim Boulevard. "This is because I know that it's hard to make a living on even $10. But I'm barely making a living on that. If you jack it up to $13, what are my options?"
On Monday, Mayor Garcetti proposed a citywide minimum wage hike from the current $9 an hour to $13.25 by 2017. During the Labor Day announcement at South L.A.'s Martin Luther King, Jr. Park, Garcetti touted the increase as lifting the 27 percent of Angelenos who live in poverty above that line, and increasing worker productivity, with the help of a University of California, Berkeley report that the mayor's office commissioned.
The NoHo Arts District falls within Los Angeles' Council District 2, which includes neighborhoods as different from each other as Studio City and North Hollywood to Sun Valley and Van Nuys. In 1992, the city created the NoHo Arts District "to create an economic engine fueled by the arts," according to nohoartsdistrict.com, a neighborhood that has developed a large concentration of theaters, galleries, and other art venues.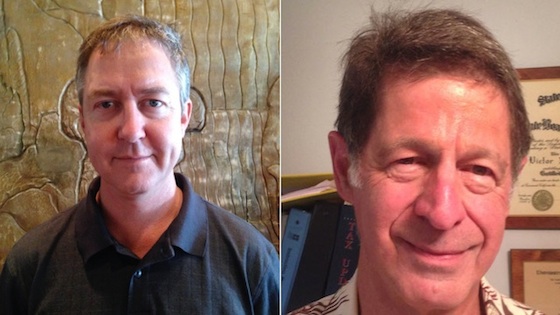 As a result, some neighborhood business leaders see Garcetti's proposal as further promoting the arts. "When I have a box office attendant, I want someone who consistently provides the correct information, and is polite," said Jay Irwin, who manages Lankershim Boulevard's El Portal Theatre, and considers customer service the key to the venue's success. Although he hires contractors to staff the theater, Irwin sees a higher minimum wage as improving service: "You need to pay [more] for that high quality of customer service by hiring qualified people."
Others disagree. "When people at the bottom of the pay level do a great job, when they prove that they're well worth it, the employer feels that they value and want to keep that employee," said Victor Viereck, the Chairman of the Universal City North Hollywood Chamber of Commerce Government Affairs Committee. According to him, this incentive to work harder for a pay raise or promotion goes away when the minimum wage goes up.
Then there's the matter of increased business costs. "L.A. is very business unfriendly," said Romanos, whose coffee shop also offers a community space for live music, poetry, and art shows. "I have to pay a nine percent sales tax quarterly. I have to pay fees to the health department, to building and safety, and to the police, even for installing a burglar alarm."
After two years in business, the coffee shop pays for itself. Yet Romanos has to account for state and city costs, as well as supporting his three children along with other personal expenses. It's also difficult for him to pay his employees the aforementioned $10 an hour for part-time work. "I used to have three workers, but I had to lay two off," he said.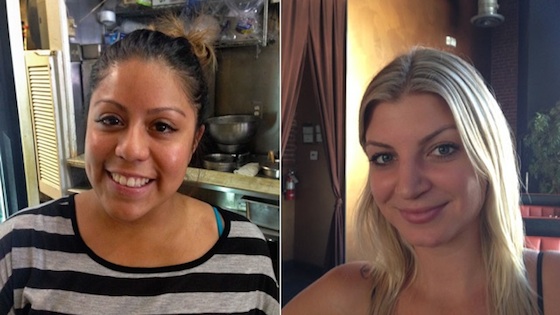 "A lot of businesses are paying more now than the minimum wage," said Viereck. This is true of Romanos (whose workers also take in $30–$40 in tips per shift) and for Vicious Dogs worker Cynthia Pumay, who makes $12 an hour in her food preparation job. "I like the idea of getting paid more," she said. "But then taxes and food costs go up too, and my cost of living."
Jessica Olsefsky, who works at the Federal Bar as a server, currently makes the California minimum wage of $9 an hour. "$10–$13 an hour is great," she said. "If I wasn't making tips, I don't know how I would do it."
The councilman of District 2, Paul Krekorian, has not yet taken a position on the proposed hike. "Councilmember Krekorian hasn't yet reviewed the UC Berkeley report," said a spokesperson for his office, "But [he] looks forward to studying it and the mayor's proposal."
"Maybe if they want to raise the minimum wage and give us a break on taxes, then it would work," said Romanos. If that doesn't happen, though, the coffee shop owner will have to consider taking more money out of his profit, working more than 65 hours a week, or closing altogether. "It's eventually gonna put little businesses out of work."
You can reach Staff Reporter Phoenix Tso here and follow her on Twitter here.