NFL
NFL Week 2: Fantasy Pickups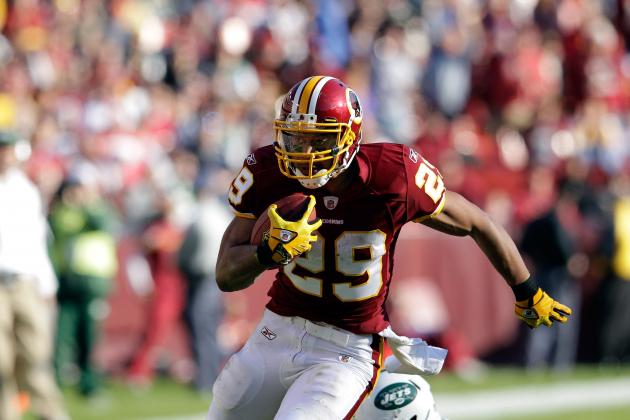 Kelvin Benjamin (WR) Carolina Panthers (49.5% owned)
Benjamin is built like a tight end at 6-foot-5, 240 pounds, and put on a show against the Bucs, including a highlight reel 26-yard touchdown that featured him fighting through pass interference to catch an underthrown ball from Derek Anderson. After a big pre-season from Benjamin, this should be nothing new. With Cam Newton back for the foreseeable future coupled with Benjamin's instincts and talent, owners should trust the rookie to provide borderline WR3 numbers consistently so long as he remains healthy.
Roy Helu (RB) Washington Redskins (43.7% owned)
Week 1 established a few things for the Redskins that work in Helu's favor: he's Jay Gruden's preferred third down back, the team doesn't look great, and the offensive line looks worse. It stands to reason that the Redskins will have plenty of third downs in the first half of their games, and plenty of passing formations as contests wind down. Not only that, but Helu's one Alfred Morris injury away from being an RB1, though Morris has been durable to this point in his career. Helu still may have flex relevance in deeper leagues and should be handcuffed to Alfred Morris universally given his role in the passing game.
Jonathan Dwyer (RB) Arizona Cardinals (32.4% owned)
Dwyer didn't do much with his touches against the Chargers, but currently starter Andre Ellington is in a walking boot. If he can't play, the touches have to go somewhere, and Dwyer would be first in line. Even if Ellington is healthy, it's doubtful that he can sustain a feature NFL workload over the course of a full season at only 199 pounds. Dwyer, meanwhile, is 229 pounds and looks to be the considerably more durable of the two. He should be owned by anyone who drafted Ellington, and could also have flex relevancy down the line in deeper leagues.
Markus Wheaton (WR) Pittsburgh Steelers (31.6% owned)
Even with the return of injured wide-outs Lance Moore and Darrius Heyward-Bey looming, Wheaton owners should have nothing to fear. In crunch-time on Sunday, Wheaton hauled in two key hurry-up passes to help set up the game winning field goal as time expired, displaying the trust he's established with Ben Roethlisberger over the course of a strong-preseason and the game against the Browns. Antonio Brown figures to get the bulk of targets on this team, but Wheaton looks to be the second option and slot receiver. He will be a consistent source of value all season in PPR leagues, as he's solidified himself thus far as the Steelers go-to slot option, a position Emmanuel Sanders benefitted greatly from last season.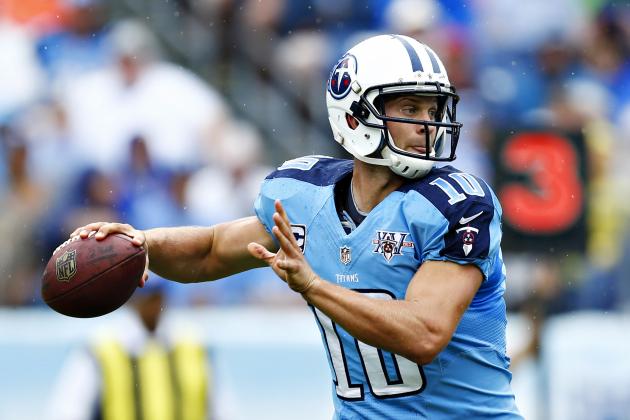 Jake Locker (QB) Tennessee Titans (11.9% owned)
Locker has been a fantasy success when healthy. He has a good arm, makes quick reads, can run the ball with reasonable effectiveness and, most importantly, has surprisingly explosive weapons at his disposal in Justin Hunter, Delanie Walker, Kendall Wright and Dexter McCluster. Bishop Sankey was nowhere to be found in Week 1, but he and McCluster figure to cause headaches for opposing defensive coordinators out of the backfield together as the season progresses. Locker shouldn't be considered a QB1, but he should be owned ahead of players like Eli Manning (39.5% owned), Carson Palmer ­(24.8%), Browns backup Johnny Manziel (22.6%), among others.
Isaiah Cromwell (RB) Cleveland Browns (5.3% owned)
Coach Mike Pettine of the Cleveland Browns confirmed Wednesday that Ben Tate has a sprained knee and will definitively miss time, a development that should surprise no one. This leaves the Browns backfield wide open for either Terrance West (91.7% owned), or Cromwell, who scored two third-quarter touchdowns Sunday against the Steelers. More than likely the Browns will be forced to pass for much of their game against the Saints in Week 2, which is favorable for West, but Cromwell will inevitably get his carries, and may be worth a roster spot in deeper leagues as the season continues.
Bobby Rainey (RB) Tampa Bay Buccaneers (2.0% owned)
Doug Martin, coming off a season in which he played only 6 games, left with a leg injury in Week 1 and is questionable to suit up against the Rams this Sunday, as of Wednesday afternoon. Rainey handled feature back duties after Martin's exit and played well in passing sets, something he struggled with last season. Following Martin's shoulder injury in 2013, Rainey managed 6 touchdowns in a limited role that should expand this season if Martin were to go down for any extended period of time. He should be handcuffed by Martin owners and looked at in deeper leagues, especially if Martin can't play on Sunday against the Rams.
You can reach columnist Billy Lennon here.