Media
Neon Tommy Faculty Director Marc Cooper To Retire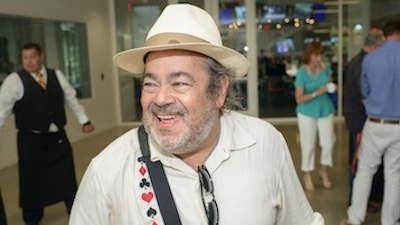 Within the rapidly changing environment of journalism over the past five years, Neon Tommy Faculty Director Marc Cooper's unfaltering support and commitment to the publication has been one of the few constants. An Annenberg professor since 2001, Cooper, who has led Neon Tommy since the publication's inception in 2009, plans to retire at the end of the academic year.
"I've been thinking about [retiring] for some time because my life has always been a complicated series of balances," Cooper said. "When I started here I was working a lot, and always had to figure out what the balance was. The last three or four years it's been 95 percent Annenberg."
In an age when the direction that journalism is heading in is dynamic and uncertain, Cooper, who has been a professor at the school for 13 years, said that he could no longer devote all his time and energy into striving to stay ahead of the curve.
In the last five years, "Neon Tommy has flourished no question, but we're at a new crossroads that is going to require a tremendous amount of time, commitment, energy and probably disagreement," Cooper said. "I am happy that that's happening, but I don't want to be on front lines right now."
To the casual observer, the changes happening at Annenberg and Neon Tommy are apparent, with the opening of the new Wallis Annenberg Hall and a "converged" media center, and a revised journalism curriculum at the graduate level. However, as Cooper prepares to leave Annenberg amidst a period of transition, he stressed the significance of the students and faculty inside the building, not just the physical appearance of the program.
"The building is only a building. It's not magical, and we're in a moment where journalism is very difficult to define and the definition continues to expand and shrink at same time," Cooper said.
During this period of change, Neon Tommy's associate director Alan Mittelstaedt said that Cooper has continually challenged those around him to influence the developments he wanted to see.
"Marc Cooper preaches revolution, disruption, throwing away old ways in favor of new ways, and he is irreplaceable," Mittelstaedt said. "One of Coop's great strengths is that he would lose any popularity vote and happily so, if it meant standing up for what needs to be done on behalf of students."
SEE ALSO: Why We Published The Names Of The USC 6
Mittelstaedt, who will be taking over Cooper's position in the interim next year, reflected on Cooper's ability to be a divisive, yet unifying force. "He can engage in a lengthy passionate debate that divides the room but when people calm down, they often realize what he said is the truth."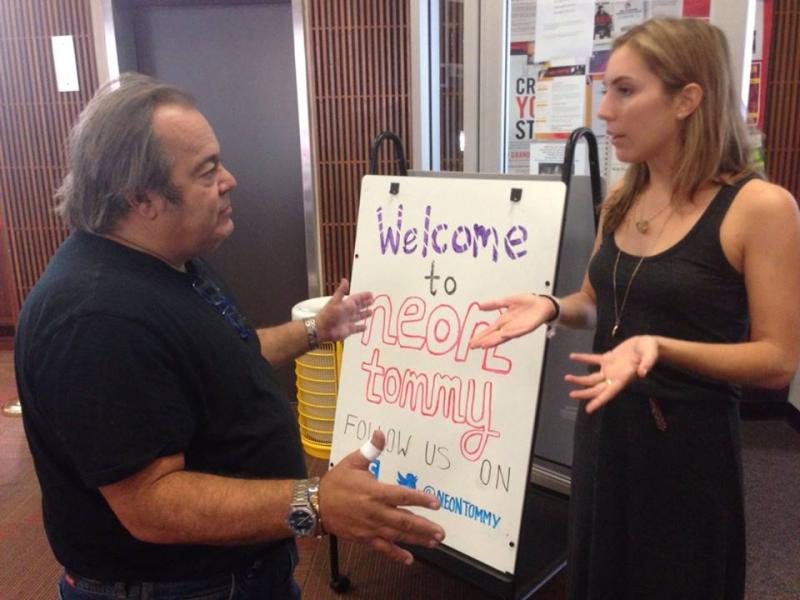 Proof of Cooper's success at Annenberg stands not only in excess of the 50 awards that Neon Tommy has received from the
L.A. Press Club
, the
Society of Professional Journalists
and other media organizations, but also in the success of Neon Tommy alumni. Several Neon Tommy editors have gone on to have careers at major media outlets including the
Los Angeles Times
,
TIME
, and
Yahoo!.
"Marc played a huge role in my ascent into the journalism world. He took someone who was eager -- me -- and gave me the keys to the kingdom," said Paresh Dave, a technology reporter at the L.A. Times who served as Executive Director of Neon Tommy in the 2012-2013 school year.
Among the everyday memories Neon Tommy alumni have of Cooper, many remember their faculty director for the countless hours that he dedicated to the organization. Former editor-in-chief Brianna Sacks, who reported this summer for the business section of the L.A. Times, recalled when Cooper stayed up until 2 a.m. one night to help her edit a breaking news story.
"That's the kind of professor and director he is. He helped me tackle very difficult, sensitive subjects that are incredibly daunting for a journalism student, but did so in an incredibly professional way," Sacks said.
Neon Tommy's first solo undergraduate editor-in-chief Callie Schweitzer, who now serves as director of digital innovation at TIME, said that Cooper taught her the power of journalism, and even as a student, to never hold back in her questions.
Despite his retirement, Cooper's presence will not be entirely lost next year, said Mittelstaedt.
"I'll still talk to him a lot," he said. "The good thing about Coop is that you can't shut him up, even in retirement."
Reach Staff Reporter Emily Goldberg here. Follow her on Twitter here.