Media
Miss America On Victim-Blaming And Domestic Violence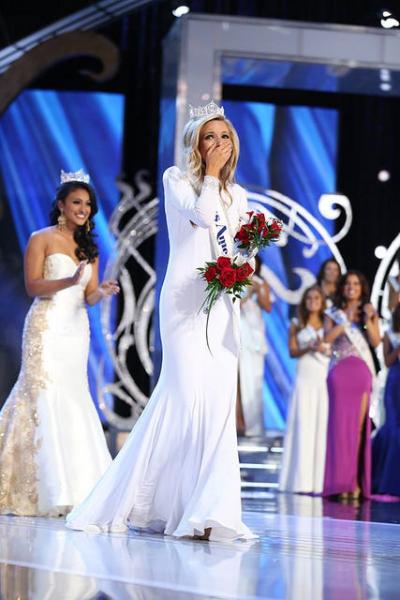 Newly crowned Miss America Kira Kazantsev makes herself abundantly clear on one thing: the question posed by pageant judge Kathy Ireland regarding the Ray Rice domestic violence issue was completely inappropriate.
Ireland asked Miss Florida what she "as a woman [thought] of [Janay Rice's] decision" to not leave her then-fiancee after the assault, provoking criticism from not only the public, but Miss America herself.
Herself a victim of stalking and threats while in an abusive relationship in college, Kazantsev says that she wants people to stop asking "why she didn't leave" and understand that "there are so many extenuating circumstances that lead to a woman staying with her abuser."
Kazantsev regularly speaks at women's and homeless shelters and volunteers with Safe Horizon, one of the nation's leading support organizaitons for victims of domestic abuse.
Read more at ThinkProgress.
Reach Web Producer Ashley Yang here, or follow her on Twitter.