Politics
MIDTERM WATCH: Challenges Facing Farmers in California's 36th District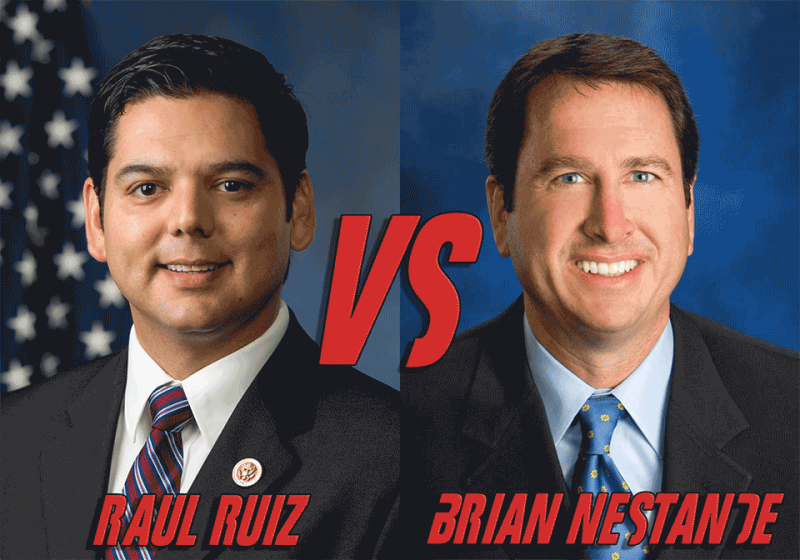 It's 4:00 a.m.
The sun has yet to shine, yet Joe Van Dyke is wide-awake. He begins his morning reading routine. He looks up the weather. It's going to be triple digits. He looks up the community markets. Business is subpar. He opens up the news. The Coachella Valley is not doing so well.
It's 7:00 a.m.
He walks out onto his porch. The rising desert sun paints the horizon with an orange hue. He gazes upon his land—all 800 acres of it. He jumps into his truck and drives to work.
Joe Van Dyke is the owner of Joe Van Dyke Farms. He is actually Joe Jr., having taken over the family business from his dad and mom. Van Dyke is diligent and disciplined in maintaining the farm. His first priority is to know everything that is going on.
The upcoming Midterm Elections are of particular importance to Van Dyke. Agriculture is key to Coachella Valley's economic health. Van Dyke is part of California's 36th District, and on November 4th, he will have to decide between two candidates—Raul Ruiz (D) and Brian Nestande (R).
Van Dyke has a keen understanding of his situation and his needs as a farmer. He has developed a very ambivalent attitude towards the incumbent Raul Ruiz. Van Dyke agrees with Ruiz's pro-labor platform. Ruiz advocates cutting some business taxes, which will free employers like Van Dyke to pay more employees. The problem, according to Van Dyke, is that Ruiz is too pro-labor.
Van Dyke is in great opposition with Ruiz's efforts to raise the state minimum wage. Van Dyke takes pride in paying his employees the amount they deserve. All of his employees are paid over minimum wage. However, when the state raised the minimum wage in August, Van Dyke had to raise his wages to stay in line. He is frustrated that "McDonald's kids" and "people scanning barcodes" would get more money without any increase in skill.
He says that Obamacare is partially to blame for his financial burdens such as the spike in Workers Compensation and State Disability Insurance. Ruiz is a major advocate of Obamacare. "You can't run a business without employees, but at some point, when it becomes a break in your back to keep anybody employed, what the hell you gonna do?" says Van Dyke.
For Brian Nestande, Van Dyke feels that he does not yet know enough about him to have a strong opinion. However, he does agree with his pro-business platform. Nestande is pushing to free up some of the regulations businesses have to deal with.
Van Dyke calls himself an independent. He wants to rise above political affiliation and let his political choices be governed by his needs as a farmer. "I want to be left alone to run my business, run my farm the way that it needs to be run. Just leave the damn business alone," he says.
But Van Dyke may be an exception to the norm in the Coachella Valley. Ballot News, a political news-reporting site that studies elections, calls the 36th District a battleground district because the demographics are split very evenly between Democrats and Republicans.
"It was a safe Republican district for a long time," says Julie Bornstein, a political science professor at the College of the Desert. However, she says that is changing because "the population has grown substantially and gotten considerably younger and much more Latino in makeup."
Bornstein was the Democratic nominee for the same seat in 2008 but lost in the general election. As a resident of the Coachella Valley for 30 years and having been elected to the California Assembly in 1992, Bornstein has watched the district shift in its political orientation. One of the most significant factors to this change is the politicization of the growing Latino community.
One of the largest problems the candidates will face is voter turnout, especially since this is a non-presidential year. However, Bornstein pins the outcome down to the independents—people like Van Dyke. "Neither party has over 50% registration," she says, "so independents will actually determine the outcome."
The candidates' campaign offices make it clear that the candidates have polar views on many issues:
Job creation: Ruiz will take the route of payroll tax cuts, investment in new industries, cuts on certain expenditures, and helping families facing foreclosures. Nestande's approach is very business-centered as he seeks to lower business taxes and help emerging businesses.
Debt: While Ruiz has repeatedly voted to raise the debt ceiling, Nestande is strongly against this.
Immigration: Ruiz's approach is to stop deporting young people brought into the country. But Nestande believes this is sending "unclear and mixed messages" that gives families a reason to send children to the U.S. border.
Health Care: Raul Ruiz has shown continual support of the Affordable Care Act in Congress. Nestande is strongly opposed to "Obamacare" and wants to reform it.
The candidates' stance on each issue generally corresponds with the tendencies of their political labels. It is predicted that voters will vote accordingly. Therefore, it is up to independent voters like Van Dyke, who don't vote based on political affiliation. "I'm gonna vote. I'm not 100% sure what I'm going to do," he says, "I've got really mixed emotions about each of them." Voters like Van Dyke will be instrumental in determining the outcome of this close race.
Reach Staff Reporter Cameron Quon here.