Nation and World
Malaysia Flight 17 Downed By "High-Energy" Objects, Says Dutch Report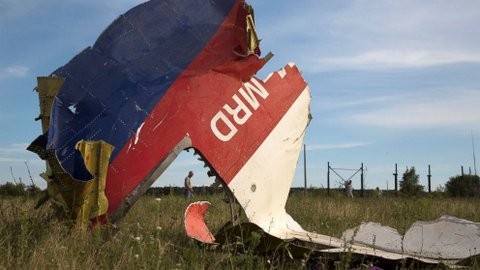 The downed Malaysia Airlines Flight 17 was most likely hit by multiple "high-energy objects" outside the plane, according to a preliminary report released Tuesday by the Dutch Safety Board.
The Board has also yet to release definitive information about who was responsible for the crash. The report did not explicitly say that missiles shot down the aircraft, although the information released does point to missiles as the external objects that caused the aircraft to break up in-flight.
A Pro-Russian rebel officer informed the AP that a group of rebels and Russian military personnel shot down the plane after mistakenly identifying it as a Ukrainian military aircraft, and intercepted phone calls released by the Ukrainian government support this information.
See more at Fox News.
Reach Web Producer Zoe Ward here and follow her on Twitter here.