Entertainment News
Latest Celebrity Couples To Break Up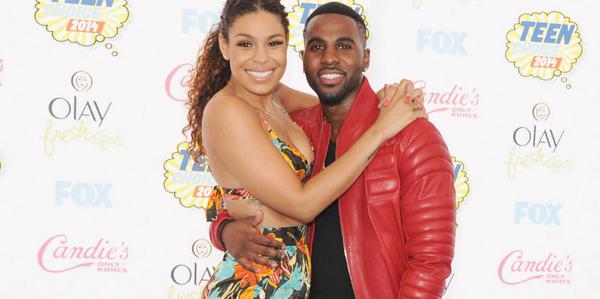 The list of celebrity couples to break up this year has been piling up, especially in recent weeks.
On September 25, Jason Derulo and Jordin Sparks broke up - much to the surprise of those who thought the two were headed for marriage.
Engagement rumors began spreading after Derulo proposed to Sparks in his "Marry Me" music video.
According to E! News, the split was mutual and the two singers plan to remain friends.
In addition to the Sparks-Derulo break up, here are 7 other high-profile couples that've split recently.
Tyga and Blac Chyna
In early August, Tyga called his engagement to model Blac Chyna off and, unlike Derulo and Sparks' split, this one hasn't gone as smoothly. Both sides have thrown accusations of infidelity at each other and their son, King Cairo, has been living with Chyna. Since the break up, Tyga has been linked to Kylie Jenner, although the "Rack City" rapper has denied such rumors.
Wiz Khalifa and Amber Rose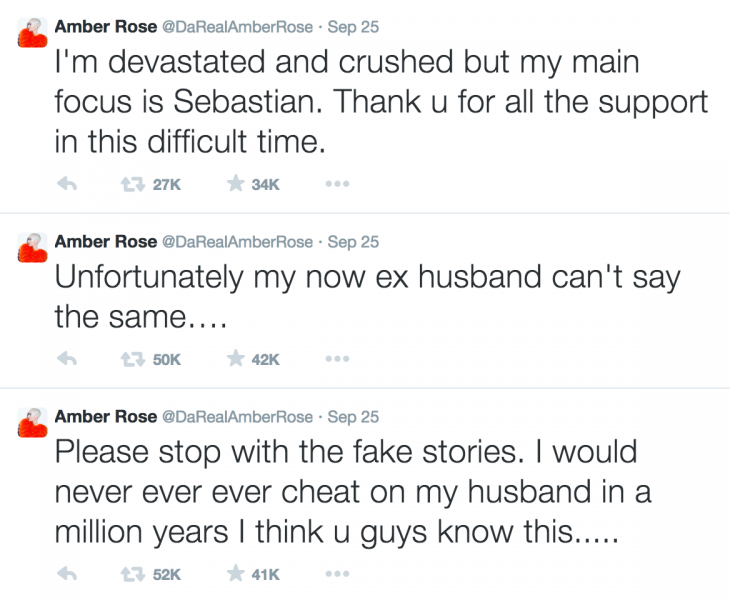 After one year of marriage, Amber Rose filed for divorce from rapper husband Wiz Khalifa on September 22 and will be seeking full custody of their son, Sebastian. Khalifa will still have visitation rights though.
A series of tweets by Rose implied that infidelity on the rapper's part may have been the reason for the couple's split.
Sarah Hyland and Matt Prokop
Another messy split, Sarah Hyland broke up with her boyfriend of six years, Matt Prokop, in late August.
The "Modern Family" actress also recently filed a restraining order against Prokop, who had been abusing her physically and verbally for at least four years of their relationship.
Ariana Grande and Jai Brooks
Ariana Grande broke up with Jai Brooks, a member of the Australian YouTube comedy group The Janoskians, last month. The couple began dating in 2012, broke up, and then seemingly rekindled their romance earlier this year when they were spotted kissing at the iHeartRadio Music Awards in May.
But things look like they might be over for good. Grande is reportedly dating rapper Big Sean - whom she worked with on "Problem" - but neither have really confirmed anything.
Zooey Deschanel and Jamie Linden
Apparently, the month of August has been a big one for celebrity break ups. Zooey Deschanel split from her screenwriter boyfriend of two years, Jamie Linden. The two began dating shortly after the "New Girl" actress' divorce from Death Cab for Cutie frontman Ben Gibbard.
However, Deschanel has since moved on and has been seen around L.A. with film producer Jacob Pechenik.
Mama June and Sugar Bear Thompson
Here's one that's sure to break reality TV fans' hearts: Mama June and Sugar Bear Thompson - stars of the TLC series "Here Comes Honey Boo Boo" - split this month. The two were never actually married, but did exchange vows at a commitment ceremony in May in their hometown of McIntyre, Georgia.
Mama June supposedly called things off after finding Sugar Bear's profile on several online dating sites.
Rita Ora and Calvin Harris
This musically talented couple broke up in June, which has caused a few problems for Ora in particular. The "Black Widow" singer apparently had to delay her upcoming album's release until January 2015 because Harris blocked Ora from using tracks he had produced.
In particular, Ora was forced to cancel her appearance at the Teen Choice Awards in August, where she was planning to perform "I Will Never Let You Down" - the first single off her upcoming record. Apparently, Harris - as the track's only writer and producer - denied Ora sync license rights for the single, effectively preventing the singer from performing it on any televised performances.
Reach Entertainment Producer Michelle Tiu here and follow her on Twitter.