Entertainment News
K.I.S Foundation Hosts Bowling Challenge For Sickle Cell Awareness
On Saturday the K.I.S foundation, a non-profit organization, hosted "Kiki Shepard's 11th Annual Celebrity Bowling Challenge" at PINZ Bowling and Entertainment Center. The organization's mission is to inform and educate the public about Sickle Cell Disease through hosting community outreach programs and educational scholarships.
Kiki Shepard, longtime cohost of "It's Showtime at the Apollo
,"
started the foundation after spending several years working as an advocate for the Sickle Cell Disease Association of America (SCDAA) and though she does not have the disease herself, she does carry the hereditary Sickle Cell trait. Shepard's annual bowling event began 11 years ago when she decided to turn her birthday bowling celebration into an event to raise awareness for SCD and it has continued to grow since its conception.
"I'm ecstatic to be here, there's a lot of people here that have different disabilities, different illnesses and no matter how big you get it's important to stay grounded. "I'm here to support my 'aunt' Kiki," "Project Runway: Threads" contestant Aailyah said.
James Pickens Jr. of "Grey's Anatomy" and Emmy winning actor Glynn Turman, who plays Jeremiah Kaan on Showtime's "House of Lies," were among the slew of celebrities that came out to support the foundation's sponsored event.
"Each year that I come, I am made aware by the turn out of celebrities and participants that we are doing what we have desired to do," actor and K.I.S board member Obba Babatundé said on the carpet Saturday evening, "Each year I am more encouraged and every year I am more thrilled."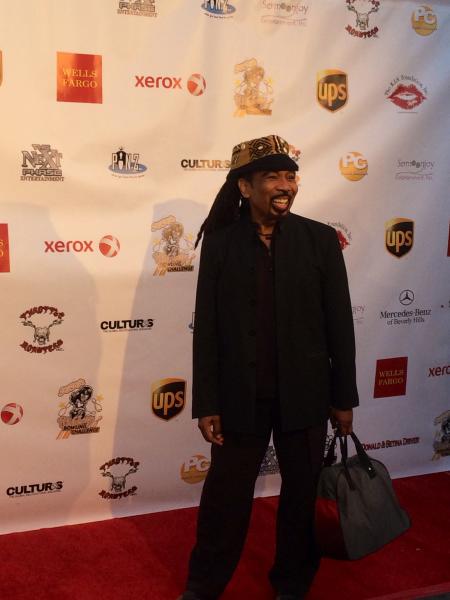 As a board member along with actors Dawnn Lewis, Vanessa Bell Calloway and of course the organization's founder Kiki Shepard, it is Babatundé's responsibility to find ways, like the event held on Saturday, to bring people together. Events hosted by the K.I.S foundation help to not only raise awareness, but to receive financial support and resources that go toward things such as The Dorothy H. Shepard Scholarship Fund, which honors Shepard's mother who taught students for 50 years.
"Kiki is a very dear friend of mine," board member Dawnn Lewis explained, "We've known each other for more than 25 years and once we started being exposed to these different national sickle cell associations many years ago, we started talking about taking on the advocacy for ourselves, in support of the SCDAA's mission."
SCD is a debilitating, life-threatening disease. According to the Center for Disease Control and Prevention, SCD affects approximately 100,000 Americans. 1 out of every 500 Black or African-Americans is infected and 1 out of every 12 Blacks or African Americans is a carrier of the sickle cell trait.
Congressman Danny K. Davis (D-IL) and Michael C. Burgess (R-TX) presented The Sickle Cell Treatment Reauthorization Act of 2014 to the House of Representatives on July 16th, 2014. The Bill's (known as H.R. 5124) purpose is to reinstate a Sickle Cell Disease Prevention and Treatment Demonstration Program and to provide for Sickle Cell Disease research, surveillance, prevention, and treatment.
The primary concern of H.R. 5124 is to better the quality of life for Americans with SCD. The bipartisan SCTRA Bill created by Representatives Danny K. Davis and Michael C. Burgess is waiting for its day in the United States Senate before it can go into effect. Kiki Shepard and her foundation are enthusiastic supporters of the bill and encourage everyone to sign the bill's online petition, which can be found here.
Reach Staff Reporter Mac McDonough here.