Entertainment News
Joan Rivers: Best Moments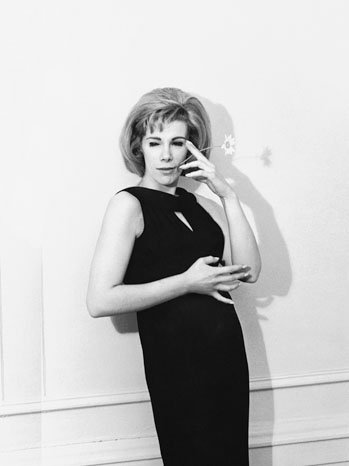 Legendary comedian Joan Rivers died today at 1:17 pm EST in New York. Known for her raspy voice and tart tongue, Rivers was rushed to the hospital on Aug. 28 after she suffered from respiratory and cardiac arrest during surgery on her vocal cords.
In honor of one of the most memorable female comedians of all time, we put together some of her greatest--and funniest--moments from stand-up comedy to commenting on the worst outfits ever.
1. "The Ed Sullivan Show"
The sassy comedian got her start int he 1960s. Here she comments on the tough times of a single lady in the 60s. Of course these expectations haven't moved that far in today's decade. Any single girls can say "preach" to Joan Rivers' soul.
2. "The Carol Burnett Show"
It appears that Joan Rivers had her brand of humor down to an art early in her career, and she was also ahead of her time.
3. "The Tonight Show"
The sass continues as she guest hosts on the Tonight Show in 1984. She certainly doesn't hold back when it comes to commenting on being a housewife for her husband.
4. "Fashion Police"
Joan Rivers seemed to have an eye for style, and E!'s "Fashion Police" recognized that as soon as they brought her on. Not only is she brassy and entertaining on the show, but she sure tells it like it is when it comes to different fashions. What makes it even better is how accurate she is.
5. "The Tonight Show"
Joan Rivers recently made an appearance with Jimmy Fallon on "The Tonight Show" after her first appearance 49 years ago. To say it was rather endearing is an understatement, but her personality and sense of humor have never faded as she got older.
The sassy, ktichy star was as glamorous as she was funny, and her dry sense of comedy made people laugh for decades. Her snarky comments will both be reveled and missed as people honor the passing of one of funniest ladies in entertainment.
Contact Film Editor Dale Chong here. Follow her on Twitter here.